GIVING UP A PET IS A TOUGH DECISION. WE UNDERSTAND AND WE'RE HERE TO HELP.
The Humane Society of Chittenden County offers many resources and educational opportunities to help you maintain the treasured bond that you have with your animal companion. Before you make the decision to give up your pet, consider contacting us, as there may be something we can do to help.
If you have to give up a pet, we accept, by appointment, animals brought to us from Chittenden and Grand Isle Counties regardless of health or behavioral issues. We do not euthanize animals for space and we don't set time limits on their stay with us; this means we have to schedule new animals coming in to our facility carefully to ensure there's enough space. We do our best to accommodate emergency situations and we're happy to offer support and supplies until the next available appointment.
To schedule an appointment to bring in a pet, please call us at (802) 862-0135.
You must be the legal owner of the animal you are bringing in, or have signed documentation from the owner. Please bring your photo ID to the appointment.
Please be on time for your appointment and bring your animal's medical records, along with any special diets, toys or other items to make him or her more comfortable. If you can, please bring your animal up to date on vaccinations - this will help protect him or her while at the shelter.
We kindly request a donation. With each animal we take in, HSCC incurs significant expenses. We receive no city, state or federal funding and rely solely on donations in order to provide care for the

roughly 1,000 animals that come to our shelter each year. We kindly request a minimum donation of $100 for each animal brought to us. We accept cash, checks, Visa, MasterCard, and Discover.

No animal is ever turned away because of an inability to make a donation.
If you make other arrangements, please be courteous and call us to cancel your appointment. We'll likely fill that opening with another animal in need!
HAVE QUESTIONS ABOUT Bringing us a pet?
Adoption Center Hours:
Tuesday - Friday 1:00 - 5:00 pm
Saturday: 10:00 am - 4:00 pm
Sunday & Monday: CLOSED
Visit the Pet Adoption page for more details on our latest adoption process updates.
Happy Tails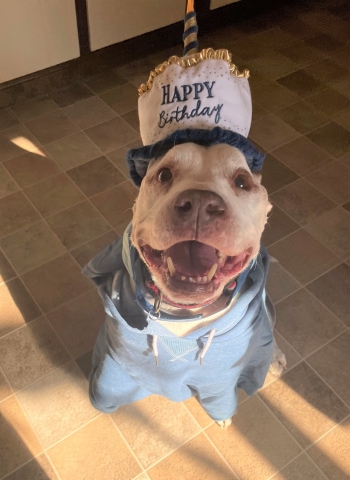 December 28, 2021
---