Blitz - AMJ Pet!
Sex: Neutered male
Breed: American Shelter Dog
Age: ~ 4 years old
Reason Here: He was brought to HSCC due to behavioral concerns in his previous home.
Arrival Date: 5/19/2020
Energy Level:
Size/Weight: 65 lbs.
Special Considerations: Blitz is deaf.
Meet Blitz!
He's a unique-looking pup with a fun-loving personality. Blitz is deaf, but that certainly doesn't stop him from having a great time going for walks or racing around the play yard. His favorite things include treats, butt scratches, doing zoomies in the grass, and more treats (seriously, this boy loves his snacks!). We don't know his whole backstory but we do know that Blitz has been through some transitions in his life and he's now looking for a home where he can get comfortable. He's eager to please and to play, typically greets strangers with a slobbery kiss, and could be a great companion for hiking or jogging.
Blitz may prefer to be the only dog in his home, but has done well on group walks with other dogs around. And after a nice walk, he's likely to sprawl out for a nap right by your side (or maybe on your lap!). Since he can't hear people approaching, he can sometimes be startled by sudden, fast movements. This, combined with his exuberant personality, may make him a better fit for a home with older children and adults.
Blitz and....
Dogs: He has some experience living with another dog but would likely be most successful in a home where he is the only dog.
Cats: He has no known experience living with cats.
Children: He has some experience living with children. He may be most successful in a home without young children.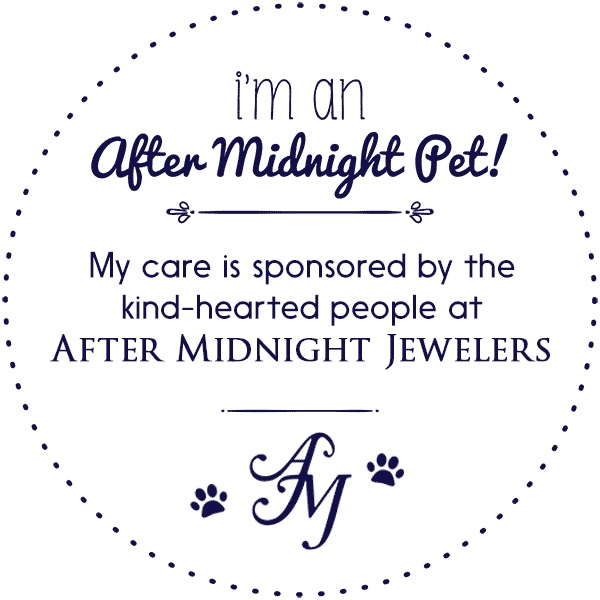 Adoption Center Hours:
Tuesday - Saturday: 1:00 - 5:00 pm
Sunday & Monday: CLOSED
Please note that our facility remains closed to walk-in visitors and adoptions are available by appointment only. Visit the Pet Adoption page for more details and to schedule a time with an adoption counselor.
Happy Stories