Cocoa
Sex: Spayed female
Breed: American Shelter Dog
Age: ~ 5 years old
Reason Here: She was brought to HSCC by animal control when her owner could no longer care for her.
Arrival Date: 10/14/2020
Energy Level:
Size/Weight: 81 lbs.
Special Considerations:
Meet Cocoa!
She enjoys the simple things in life, like snuggles, snacks, and a cozy place to relax. Cocoa loves being around people and doesn't mind being the center of attention (in fact, she'd appreciate lots of attention, thank you very much). Social distancing isn't really in her vocabulary - she would much rather cuddle up right next to you, and maybe even on your lap. If you're looking for a pup who will enjoy sitting with you while you work or curling up for a good Netflix binge, she would love to meet you! A "no pets on the furniture" policy might not meet with Cocoa's approval, as she really likes sitting on the couch or even a classroom chair - which is where you can often find her during staff lunch time here at HSCC. She may prefer to have all the love to herself in her new home rather than sharing it with other pets, but she has plenty of love to give to her new family.
*Cocoa is currently recovering from a significant knee surgery. She needs to be kept to minimal activity and then gradually work her way up to regular walks over the next several weeks. She will not be able to manage stairs, rough terrain, or long walks at this time.*
Cocoa's history with….
Dogs: She has lived with another dog, but may be most successful as the only pet in her home.
Cats: She has no known experience with cats or other small animals.
Children: She has no known experience with children.
Adoption Center Hours:
Tuesday - Friday 1:00 - 5:00 pm
Saturday: 10:00 am - 4:00 pm
Sunday & Monday: CLOSED
Please note that our facility remains closed to general visitors. Visit the Pet Adoption page for more details on our latest adoption process updates.
Happy Stories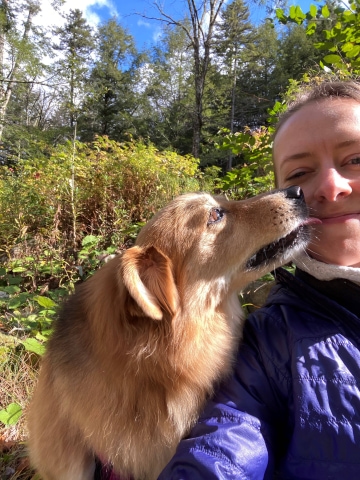 January 26, 2021
---