He's turned into such a lap cat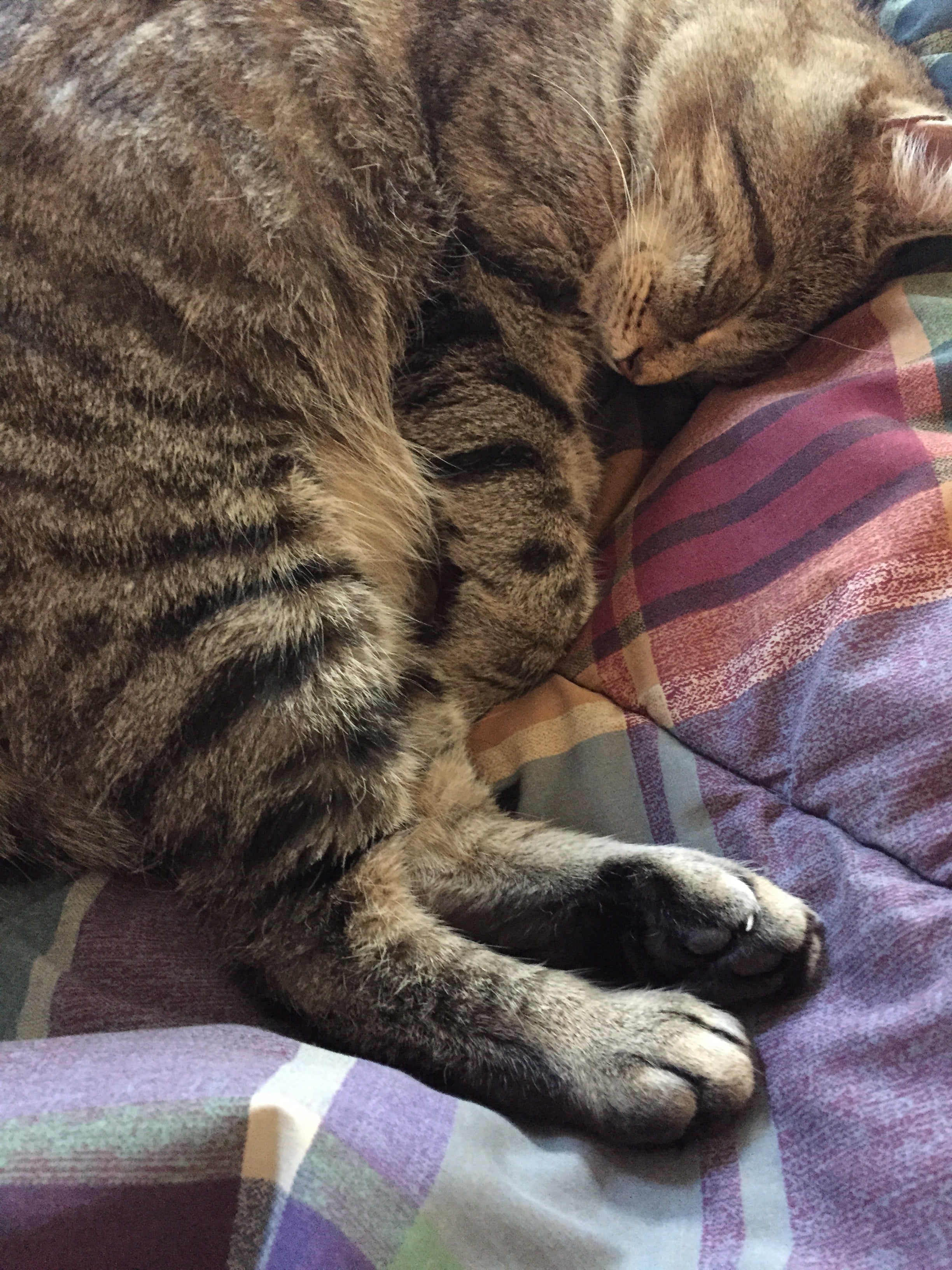 Sex:
Breed:
Age:
Reason Here:
Arrival Date:
Energy Level:
Size/Weight:
Special Considerations:
We received this lovely update on Waldo, who is a FIV+ kitty and mostly blind:
So it's been a week and I'm happy to say Waldo has adjusted perfectly! He was a little mad at us the first day we had to leave him to head to work but he's fine with it now. He's turned into such a lap cat and he's gotten more and more vocal since he's gotten comfortable with us - he purrs much louder and when we walk in he greets us with meows. He has a bunch of noisy toys he loves to chase and he loves playing with us. He's gotten the layout of our home down and is fine running around. We love him very much and are excited to share our lives with him! (As you can tell he sleeps a lot, mostly on our laps when we're around.)
Adoption Center Hours:
Tuesday - Friday: 1:00 - 6:00 pm
Saturday: 10:00 am - 4:00 pm
Sunday & Monday: CLOSED
Please note we have limited services one hour prior to closing. Temporarily, dog visitations end at 5PM on weekdays. While we do our best to accommodate all visitors, if you are interested in adopting, we recommend visiting us earlier in the day.
Happy Stories