I am thankful you never gave up on him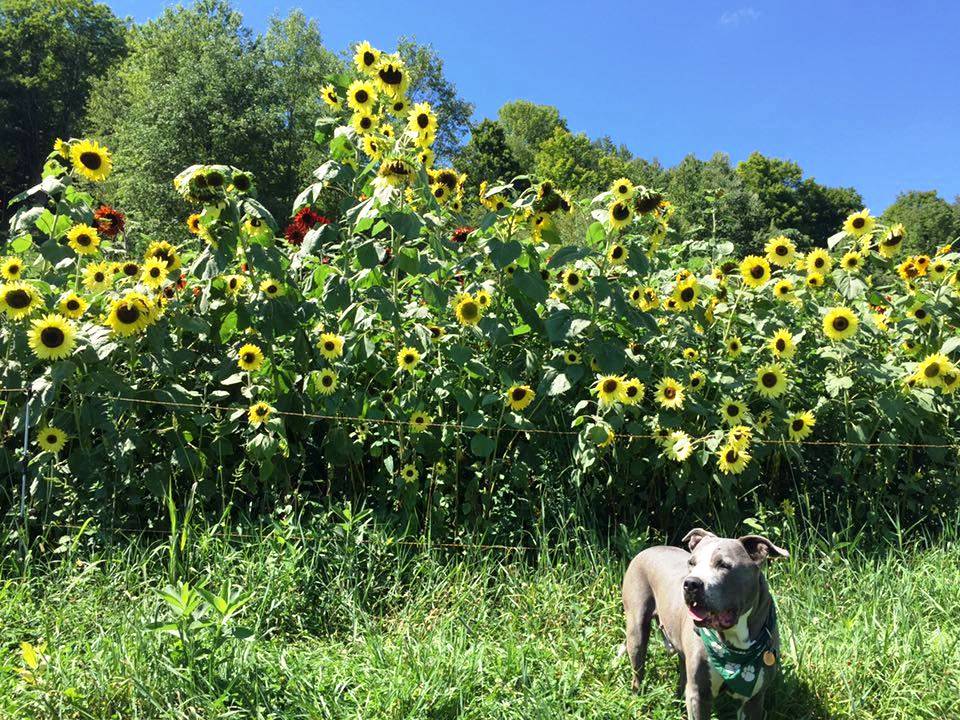 Sex:
Breed:
Age:
Reason Here:
Arrival Date:
Energy Level:
Size/Weight:
Special Considerations:
Charles Barkley waited for almost a year before finding a home. He was a senior bully breed dog who didn't do well around other animals. We are thrilled to see how well he is doing and the progress he and his owner have made together!
Just wanted to let you know that Charles Barkley is slowly learning to cuddle and play with others. He's a little awkward, but it is such progress from when he first came into my life. I love this dog, and am thankful you guys never gave up on him before he made his way into my care.

He now lives with my parents and I on a farm in Northeast, PA with two other rescues. He is a near perfect case study of a bully breed that just needed some good owners in his life to influence his behavior. He even helped us teach our other two dogs to sit, shake with both paws, and lay down on command before dinner. Not bad for an 11 year old man!
Adoption Center Hours:
Tuesday - Friday: 1:00 - 6:00 pm
Saturday: 10:00 am - 4:00 pm
Sunday & Monday: CLOSED
Please note we have limited services one hour prior to closing. Temporarily, dog visitations end at 5PM on weekdays. While we do our best to accommodate all visitors, if you are interested in adopting, we recommend visiting us earlier in the day.
Happy Stories