Caramel deLite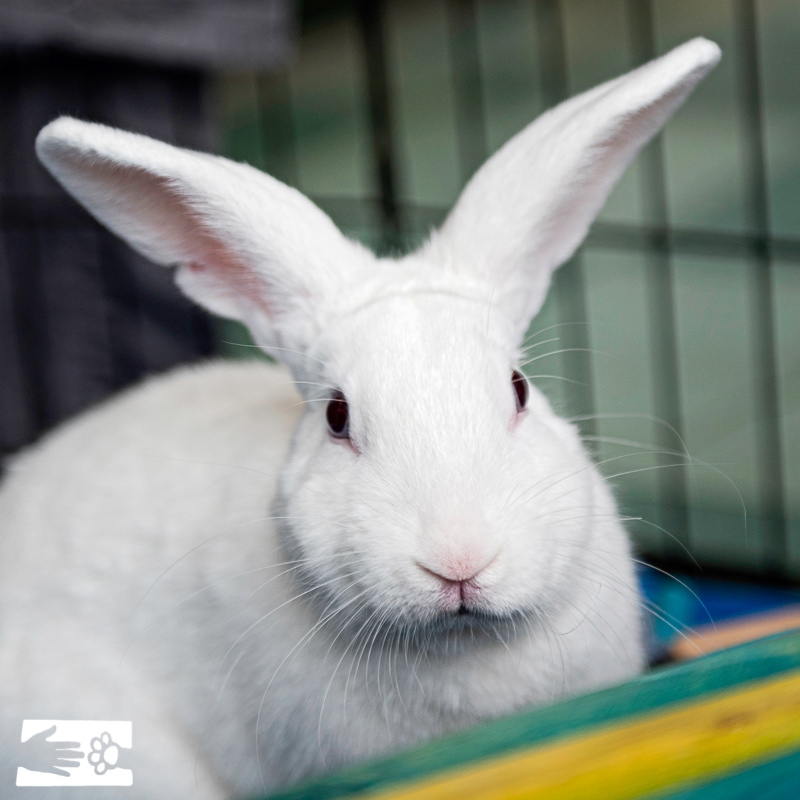 Sex: Male
Dogs:
Cats:
Kids:
House Trained:
Crate Trained:
Breed: Domestic American Rabbit
Age: ~ 4 months old
Reason Here: He was born in our care
Arrival Date: 5/18/2022
Energy Level:
Size/Weight:
Special Considerations:
Welcome Caramel deLite! This chill cool guy loves to lay around his enclosure, grooming his luxurious fur, politely taking treats from your hand and getting the occasional zoomies. He's a young bun with tons of energy and will surely keep you entertained. Come meet him and learn more!
Adoption Center Hours:
Tuesday - Friday: 1:00pm – 6:00pm
Saturday: 10:00am - 4:00pm
Sunday & Monday: CLOSED
Happy Tails