Domino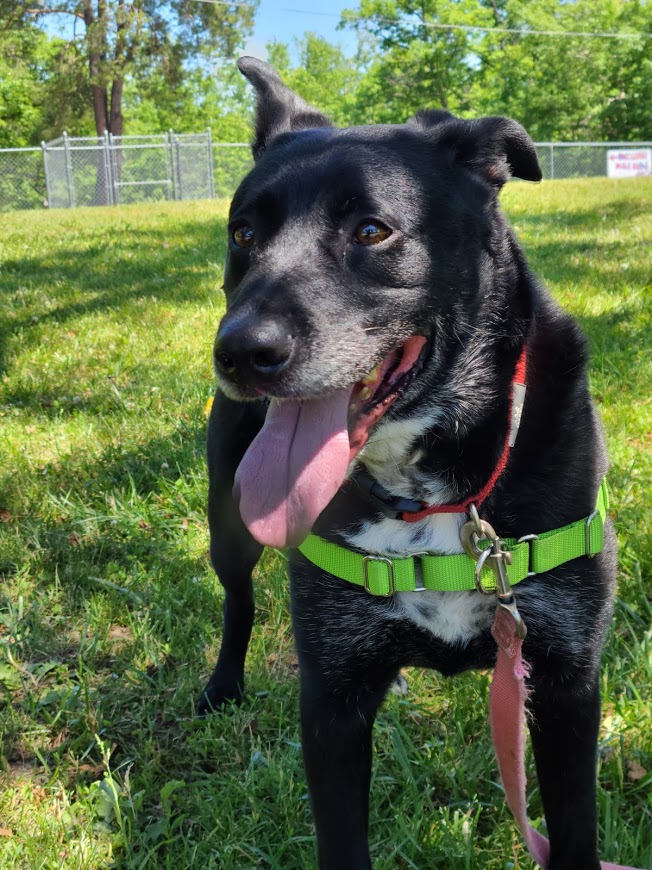 Sex: Neutered male
Breed: American Shelter Dog
Age: ~ 6 years old
Reason Here: He was brought to HSCC due to behavioral concerns in his previous home.
Arrival Date: 5/28/2021
Energy Level:
Size/Weight: 68 lbs.
Special Considerations:
Meet Domino!
Soulful eyes? Check. Swishy, waggy tail? Check. Distinguished greying muzzle? Check. Domino is a handsome dude looking for a home where he can kick back and relax. He loves to be outside, going for walks, hikes, or just lounging in the grass. But he also enjoys settling in with a chew toy or for a nice nap on a cozy bed. While he does like to play, Domino is past that wild puppy stage and prefers to hang out with a more mature crowd. He appreciates people (and other dogs) who respect his space when he wants it and let him enjoy his food and toys in peace.
If you're looking for a canine companion who will give you lots of love and doesn't ask for much in return, Domino would love to meet you!
Domino's history with....
Dogs: He has lived with another dog.
Cats: He has no experience living with cats.
Children: He has lived with a young child, but is now looking for a home with adults or older children.
Adoption Center Hours:
Tuesday - Friday 1:00 - 6:00 pm
Saturday: 10:00 am - 4:00 pm
Sunday & Monday: CLOSED
Visit the Pet Adoption page for more details on our latest adoption process updates.
Happy Tails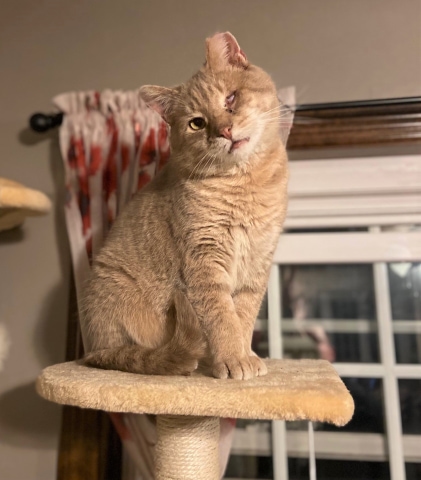 June 9, 2021
---