Lucy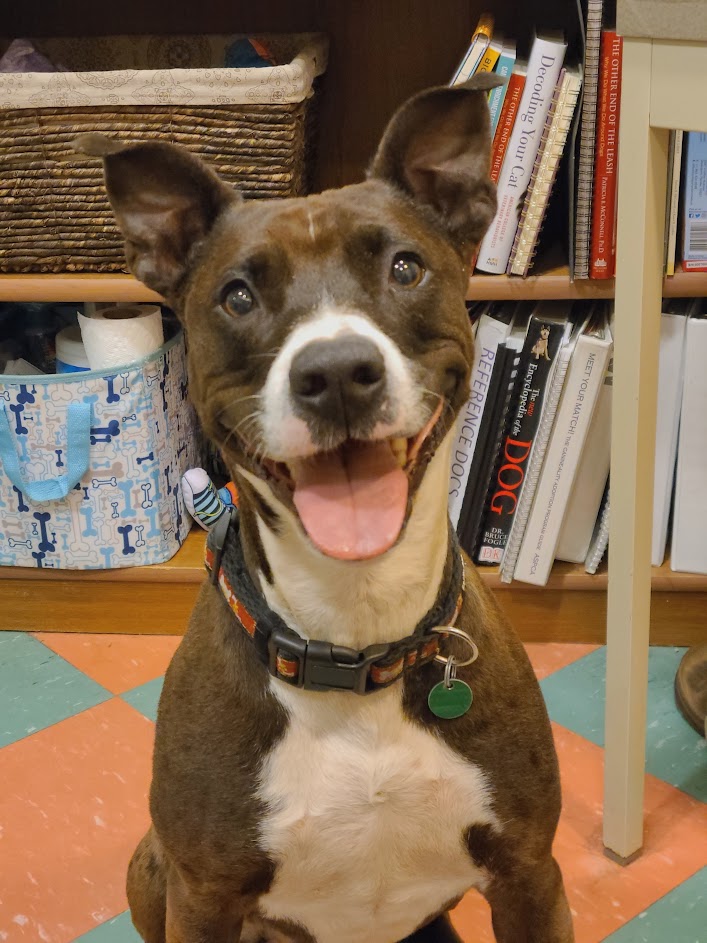 Sex: Spayed female
Breed: American Shelter Dog
Age: ~ 4 years old
Reason Here: She was brought to HSCC because she was not doing well with one of the other dogs in her home.
Arrival Date: 6/1/2021
Energy Level:
Size/Weight: 53 lbs.
Special Considerations:
Meet Lucy!
This lovely lady is on the lookout for a new family to love! Lucy is all about hanging out with her friends, whether that's playing in the back yard or snuggling up on the couch (she'd like you know that 53 lbs. is not too big to be a lap dog!). She's content to rest in the background while you're on a Zoom call or supervise while you make dinner. Lucy prefers being with a buddy rather than spending too much time alone, but luckily she makes a pretty great companion with her big smile and silly wiggles!
She's a great office buddy, bringing a little extra excitement to the day but not too demanding of attention. Lucy is a super smart pup who has mastered some basic cues like "sit" and could learn all kind of other tricks with a little training.
She has a mixed history with other dogs and would likely prefer having a few solid friends over a different crew every day. Cats are kind of like tennis balls to Lucy - super fun to chase - so she'd probably do best in a home without any feline family members. But she has done well with children in the past and may enjoy having kiddos to run around with!
Lucy's history with....
Dogs: She has lived with other dogs, but has a mixed history with them.
Cats: She has lived with a cat but may do best in a home without small animals.
Children: She has lived with a child and did well, and has done well with kids in other settings.
Adoption Center Hours:
Tuesday - Friday 1:00 - 6:00 pm
Saturday: 10:00 am - 4:00 pm
Sunday & Monday: CLOSED
Visit the Pet Adoption page for more details on our latest adoption process updates.
Happy Tails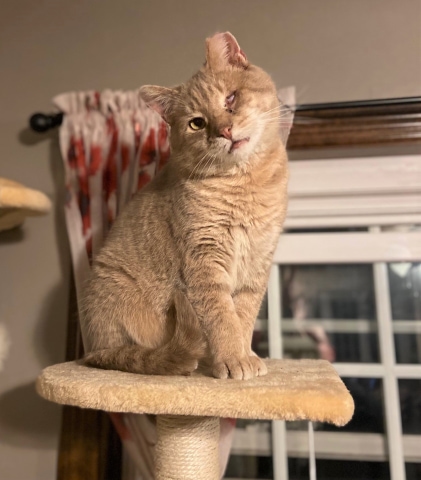 June 9, 2021
---