The Good Neighbor Program is a service we offer in partnership with homeless, domestic violence, and other local human service organizations. Designed to provide temporary shelter, free of charge, for beloved pets during times of crisis and transition in the lives of their owners, the program includes veterinary care, absolute confidentiality, and an assurance of exceptional care. The program runs for two weeks, after which the animals are returned to their owners if the crisis or emergency has resolved. On occasion, an owner will decide to relinquish their pet at the conclusion of the program.
Pets participating in the Good Neighbor Program receive any needed vaccines, spay/neuter surgery, a warm place to rest, healthy meals, and regular TLC - all at no cost to the pet's owner. Owners must be a resident of Chittenden or Grand Isle county and working with a local human service organization to qualify. This program is completely confidential.
For more information about the Good Neighbor Program, please call us at (802) 862-0135.
If you are facing challenges and are not yet working with a human services organization, here are some resources that can help:
Champlain Valley Office of Economic Opportunity & Community Action
Steps to End Domestic Violence
Committee on Temporary Shelter (COTS)
Joint Urban Ministry Project (J.U.M.P.)
Adoption Center Hours:
**New temporary hours effective 4/25/22**
Tuesday - Friday: 1:00 - 4:00 pm
Saturday: 10:00 am - 3:00 pm
Sunday & Monday: CLOSED
Visit the Pet Adoption page for more details on our latest adoption process updates.
Happy Tails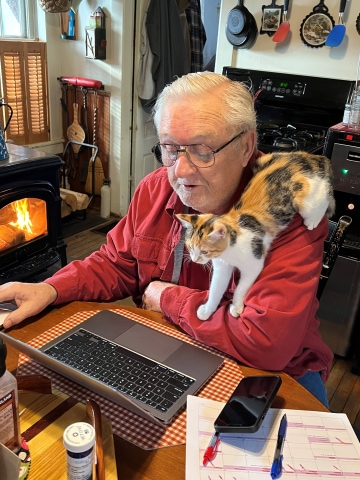 February 17, 2022
---