Free-roaming cats can be found everywhere and anywhere. Some are owned cats who live both indoors and out. Others have caretakers but live outdoors only. Some are former pets who were abandoned or lost. And then there are cats who are feral, either born in the wild or turning wild after living outdoors and without direct human contact. Spending all or most of their lives outdoors on their own, these cats live in a wild or semi-wild state. Many feral cat colonies live close to humans but still behave like wild animals. In Vermont, we often call these barn cats.
TRAP-NEUTER-RETURN
Trap-Neuter-Return (TNR) is the cornerstone of cat colony management and the only successful long-term strategy for humanely controlling the population of feral or free-roaming cats. A sterilized (spayed & neutered) colony of feral cats will stabilize and eventually decline in numbers through illness, accidents, and old age. A sterilized colony often acts to keep new, unsterilized cats away from their colony.
To reduce the amount of free-roaming cats in a neighborhood, the solution is to maintain a sterilized (spayed & neutered), managed colony. Trap-and-kill programs & relocation programs do not work, nor do they fall within HSCC's mission. Because of the territorial nature of feral cats, when all the resident cats are removed from an area a "vacuum" is created, and cats from nearby neighborhoods will often move into this new unclaimed territory.
HSCC's TNR specialist can assist those wanting to care for feral cat colonies or barn cats in Chittenden and Grand Isle Counties by providing live-traps, assistance, and spay/neuter services free of charge. Please click here to contact our TNR specialist for more information.
Adoption Center Hours:
Tuesday - Saturday: 1:00 - 5:00 pm
Sunday & Monday: CLOSED
Please note that our facility remains closed to walk-in visitors and adoptions are available by appointment only. Visit the Pet Adoption page for more details and to schedule a time with an adoption counselor.
Happy Stories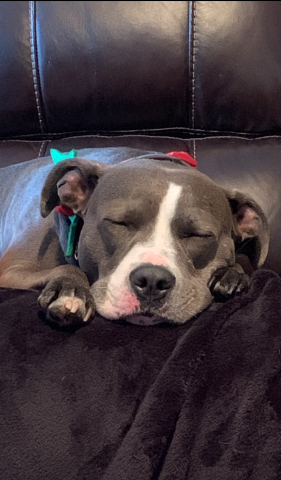 April 7, 2020
---