Pamela brown, DVM, CVA, CCRT, CVPP: Veterinarian
Dr. Pam Brown is originally from New Hampshire and earned her Bachelor of Science degree in Animal Science from the University of New Hampshire in 1992. She graduated from Ross University, School of Veterinary Medicine in 1998 after completing her senior clinical rotations at Oklahoma State University. Dr. Brown has practiced as a small animal general practitioner and emergency and critical care veterinarian in New York, New Jersey, California, and Massachusetts. Dr. Brown received her Certification in Veterinary Acupuncture in 2009 through The International Veterinary Acupuncture Society and her Certification in Canine Rehabilitation Therapy in 2011 through the Canine Rehabilitation Institute. Prior to joining BEVS in 2016, Dr. Brown served as staff acupuncturist and rehabilitation therapist at a large emergency and referral hospital in New Jersey. Dr. Brown's areas of interest include improving patient's quality of life though pain management, therapeutic exercise, and noninvasive adjunctive therapies.
Dr. Pamela Brown is a Certified Veterinary Pain Practitioner (CVPP). Certified Veterinary Pain Practitioners are veterinary professionals that the International Veterinary Academy of Pain Management (IVAPM) has recognized as having the training and skills necessary to practice animal pain management effectively and ethically. IVAPM's certification program is rigorous and comprehensive, covering pain medications, physical rehabilitation, therapeutic laser and acupuncture. Certified Veterinary Pain Practitioners are committed to recognizing and treating pain in all their patients in the safest and most effective manner possible. Dr. Pamela Brown is the only CVPP in the State of Vermont.
Joyce Cameron: President & CEO
A New York City native, Joyce came to Vermont to attend college and stayed. With a degree in business administration, she has over 20 years of experience working in private, public and non-profit sectors and has an affinity for mission driven organizations. Joyce is a graduate of the Snelling Center for Government's Leadership Institute, a court appointed guardian ad litem, and a member of both a state commission and board. Growing up in a household with four dogs, Joyce developed a love for animals at any early age and looks forward to helping further the mission of this wonderful organization dedicated to improving the lives of animals and humans alike. In her (not much) spare time she hikes, cycles, skis, paints, gardens and enjoys cooking for friends. She lives in Charlotte with her dog Amos and cat Percy (an HSCC alum).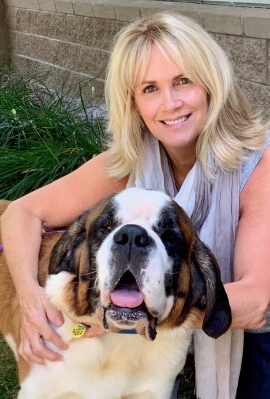 Dr. Carrie Childs: CPC Veterinarian
Dr. Carrie Childs is a graduate of Middlebury College and the University of Pennsylvania School of Veterinary Medicine. After spending time as an outdoor educator, ski bum, classroom teacher, and owner of a rascal shelter dog from Leadville Colorado, she decided that veterinary medicine was a better career choice (and has no regrets). Upon graduating veterinary school, Dr. Childs worked for an animal shelter and animal rescue organization in Philadelphia, PA, providing low-cost surgery and wellness services to the city's underserved and homeless animal populations. Dr. Childs returned to Vermont in 2021 and started working for HSCC in 2022.
Dr. Childs comes to HSCC with a passion for high-quality high-volume surgery, soft tissue and orthopedic surgery, shelter medicine, ultrasound, and the tricky business of working with owners to provide the best possible care for their animals. She has dogs, cats, a husband, and child at home, but will only foster animals she can carry home in her backpack.
Tekla Gaughan: Customer Care Manager
Tekla is originally from Cincinnati, Ohio and moved to Burlington with her partner, Zach, after spending a few years working on Broadway in NYC. Tekla now has four fur babies at home, a sweet Salem kitty, their puppy Rudy, and now two HSCC alumni's, Zephyr and Philly Cheesesteak!
Tekla loves to host dinner parties, kayak on the lake, and cuddle up with their animals and a good book. Tekla truly believes that every animal deserves a safe and loving place to call home and is honored to be able to support their journeys!
Emily Hecker: Director of Development
An animal rights advocate since childhood, Emily is thrilled for the opportunity to use her professional skills to further the mission of the Humane Society. Originally from Oklahoma, Emily came to Vermont with her family in 2017 and decided to make it home. With a degree in Communication, she started her career as a producer for a French news channel and more recently was the Director of Development and Communications for a public school district.
Emily is an active member of her community in Milton, having served on the school board and engaging with local issues. Growing up with a house full of pets (which was affectionately called a petting zoo at its peak), Emily deeply values the humbling, unconditional love that results from relationships with animals. She enjoys hiking with her dog Uri, reading with her cat Minnow, and traveling with her family.
Grace Hoehl: Veterinary Technician
Grace is a born and raised Vermonter. During high school she was a Morning Animal Care volunteer at HSCC and had a blast spending her weekend mornings visiting and loving on all of the upstairs cats and smallies. In 2018 she left Vermont to attend Bates College in Maine and received a Bachelor of Science degree in Chemistry. She was shocked to fall in love with the ocean, as a devoted lake lover, and is convinced she will be living in Maine again at some point in the future. For now she is very happy to be back in Vermont and working with a tremendous team at HSCC!
Grace has grown up with a variety of animals at home, but currently lives with her puggle Baxter and gerbil Mabel. She has always dreamed of working with animals and is ecstatic to be gaining more knowledge and skills interacting and communicating with them. Outside of her love of animals, she enjoys playing competitive sports, listening to music, and dancing!
Heather Klaff: Medical Clinic director
Heather started talking about working with animals when she was three years old, and never wavered. She got an early start in the veterinary field in high school as a veterinary assistant and kennel attendant before coming to the University of Vermont for college. She graduated in 2009 with a degree in Animal Sciences and a minor in English, and immediately began working full time with animals in the Burlington area after graduation. She worked as a veterinary technician in a few different private practices in the area before making a move to shelter medicine as the medical manager at HSCC in 2014. Once at HSCC, she quickly and thoroughly fell in love with shelter medicine and joined the leadership team as the Medical Clinic Director at HSCC in 2020. She has had the opportunity to grow the medical program at HSCC and, over the last couple of years, she spearheaded starting and growing the Community Pet Clinic. Providing veterinary care to animals in the shelter, and particularly animals of low income and underserved pet owners, is her dream job and she feels incredibly lucky to get to do it every day. When not hanging around the shelter, she lives with her partner and poorly behaved tribe of cats in South Burlington. She loves to cycle recreationally, ballroom dance, and cook and bake for everyone and everybody whenever she can.
Devon Krusko, CPDT-KA: Shelter Consultant
With more than 10 years' experience in animal welfare, Devon has a diverse background in the field, ranging from shelter operations to field services. Passionate about workplace culture and self-care, she has demonstrated her quality of leadership through high staff retention, efficient animal care teams, and consistent program growth. She believes that sheltering is a social service, and that community programs and partnerships are the most important piece of the animal advocacy puzzle. Wholeheartedly committed to pets and their people, she loves connecting with the public, working to keep families together through crisis, and providing education and resources. Devon previously worked in the Animal Care Manager role for many years and is thrilled to be back assisting the HSCC team! At home she reports to a menagerie of animals who occasionally allow her on the couch.
Isabel Lardner: Animal Care Manager
Isabel's love for animals began young: growing up, her family had a variety of pets, from chickens and ducks to your more standard (though no less loved!) dog and cat. When she was five, her parents gave into her incessant begging and she started riding lessons, sparking a lifelong passion for horses. She moved from Ohio to Vermont for college, attending the University of Vermont and receiving her Bachelor's in 2020. Immediately afterwards, she moved from Burlington to Middlebury for an extraordinary year working as an apprentice on the Morgan Horse Farm, where she got to experience all the ins and outs of working on a historical breeding and training facility. It also confirmed what she already knew: that working with animals offers a fulfillment like no other. She is absolutely thrilled to be working at HSCC and at having the opportunity to extend her animal care experience into the world of domestic animals. Isabel lives in Burlington, and in what spare time she can find enjoys hiking, hanging out in coffee shops, and visiting local farmer's markets.
Makayla Lessor: Animal Care Associate
Makayla grew up in Burlington and has a longstanding interest in animal welfare, having attended HSCC's Camp Paw Paw as a kid, and more recently volunteering at the Best Friends Animal Sanctuary in Kanab, Utah. She has many rescue animals including Ouija, a cat she fell in love with while volunteering for BFAS whom she flew home with her all the way to Vermont. She currently attends UVM, where her interests lie in veterinary science and neuroscience.
London Little: Client Service Representative (Clinic)
Originally from Michigan, London graduated from Wayne State University with a Bachelor's in Psychology with a minor in Nutrition. While in Michigan, she worked for the University of Michigan in Dietetics. Since she was a child, London has always been an animal lover and advocate. From dogs and cats to geckos and bearded dragons, her household always had a four-legged friend running about. After moving to Burlington with her partner, John, and two kitties, Booger and Bean, London was thrilled to jump in to the animal welfare world and start working for HSCC's Community Pet Clinic. In her free time, London enjoys hiking, reading, baking, and tending to her vast collection of tropical plants.
Emily Majewski: Animal & Customer Care Associate
Emily is a Connecticut native who moved to Vermont in 2017 to pursue her degree in Anthropology and Sociology at Saint Michael's College. She is an avid gardener, plant mom, painter, and above all else, an animal lover! Growing up with rescue cats, her love and compassion for animals blossomed at a young age. She now lives in Winooski with her roommates, their 2 rescue kitties (one of which is HSCC alum Maverick!), and an extensive collection of houseplants.
Emily worked on farms in Connecticut caring for plants and animals big and small before joining the HSCC team. She is thrilled to be part of a community that provides a loving and safe space for animals. Her vocation is undoubtedly protecting, loving, and being a voice for animals in need.
Ingrid Mangold: Veterinary Technician
Ingrid grew up in Virginia and fostered a love for animals from a young age. She came to Vermont in 2008 to attend the University of Vermont, where she received a Bachelor of Arts in English. Following graduation, she spent the following two winters working at wildlife sanctuaries in South Africa before coming back to Vermont. After trying a handful of other jobs such as farming and carpentry, Ingrid realized she needed to work with animals once again and pursued a career as a veterinary technician. After working in private practice for five years, Ingrid jumped at the opportunity to work at HSCC where she is able to help shelter animals and the community get the medical care they need.
When not at work, Ingrid enjoys rock climbing, reading, painting, and spending time outside in the sun. Ingrid lives with her husband Jay and their adorable rescues Asha and Gimli.
Jenna McMaster: Communications Coordinator
Jenna has been a part of the northeastern animal welfare community for over 7 years. After earning a Master's degree from the University of Washington, specializing in ethics and philosophy of science, she returned to NYC and started volunteering for local cat rescue groups. In 2016 she became the Vice President of Whiskers-A-GoGo, a Brooklyn-based cat rescue group. There, she rescued and rehabilitated hundreds of cats and kittens, organized fundraisers, and assisted in local TNR efforts. In 2019, Jenna joined the Animal Care Centers of NYC as the Adoptions Supervisor, working towards ending animal homelessness through open adoptions.
After moving to Vermont with her husband and floofy cat sons Jack and Georgie, Jenna joined the HSCC team, where she continues to pursue her passion of helping animals and the people who love them. In her free time, Jenna enjoys baking and reading a healthy balance of fiction and non-fiction.
Mike Miceli: Building Maintenance & Repairman
After retiring from a long career as general manager of Windshield World, Mike was looking to volunteer some time to a local organization.
Without a dog for the first time in many years, and unable to make a year-round commitment to a new pooch, HSCC was his number one choice. After a few months of shelter help and dog walking, a part-time position for Building Maintenance and Repair became available. Having observed an incredibly competent, dedicated and hard-working staff in action, Mike was thrilled when asked to be more integral to the betterment of the animals in our care.
Mike lives in Williston with his wife Kate and cat Libby.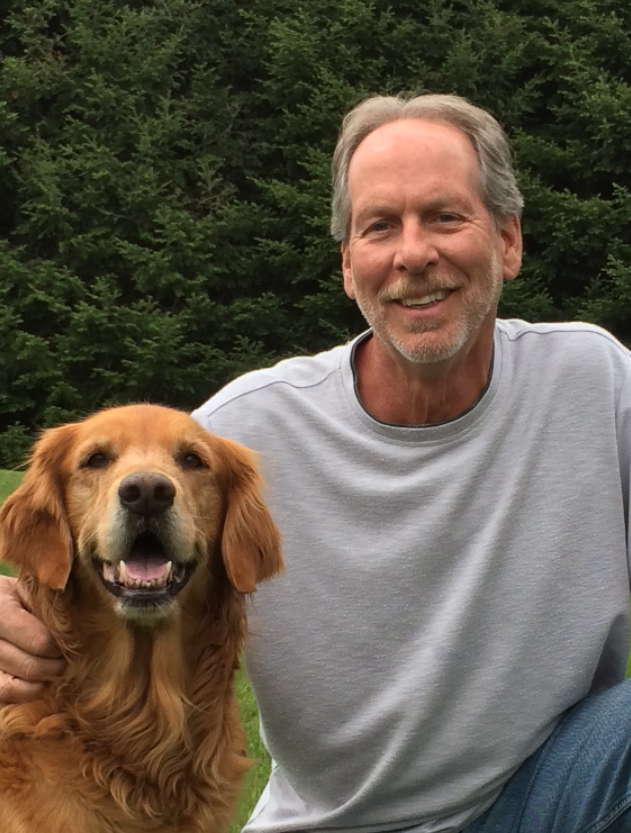 JoAnn Nichols: Humane Investigator & educator, TNR specialist
JoAnn Nichols started in the animal welfare and animal rights movement in the late 1970s. Over the decades she has worked undercover for an animal rights organization photographing cruelty in the factory farm systems, to cleaning oiled wildlife from oil spills. Working in Animal Sheltering for over twenty years, currently she is the Humane Investigator and TNR Specialist at the Humane Society of Chittenden County, she enjoys the challenges the work brings and partaking in making a difference for just one animal in need. Along with her employment at HSCC, she also works at BEVS (Burlington Emergency and Veterinary Specialists), is the part-time Animal Control Officer for South Burlington and operates her own wildlife business providing humane solutions for homeowners when wildlife moves into their home. Shown with JoAnn is her side-kick, Lucinda. Lucinda was relinquished as part of a cruelty investigation and was nursed back to life by JoAnn. They are now a forever family.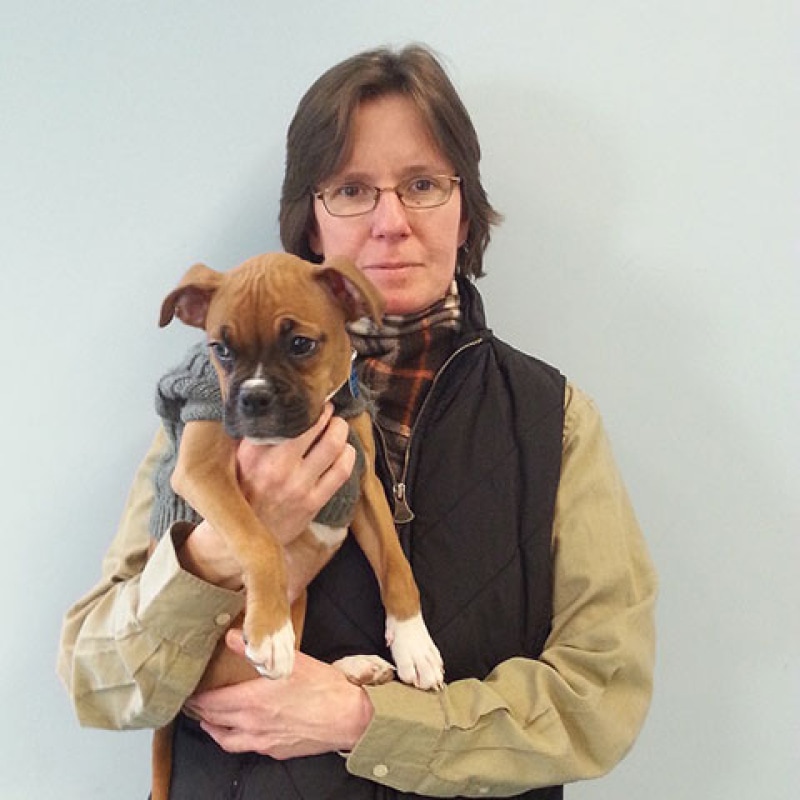 Lynzie Nichols: Customer Care Associate
Lynzie grew up in Southern Vermont where she fell in love with the stray animals in her small town. Now she has a big Bernadoodle at home named Mo. With a love for animal education and behavior, Lynzie is taking time off from school at UVM to gain some hands-on experience at HSCC. In her free time, Lynzie loves to be outside in nature doing all sorts of things: hammocking, hiking, snowboarding - no matter the weather, you'll find her outside. But most of all, she's excited to spend every day with animal friends!
KELLY SCHULZE: MOUNTAIN DOG PHOTOGRAPHY
Kelly Schulze is an award-winning Master Photographer and Certified Professional Photographer who specializes in studio and environmental animal portraiture. With her love and understanding of animal behavior, years of technical training, and a fast shutter finger she is able to consistently wow her clients with stunning, heartwarming portraits and an unforgettable experience.
Kelly is based out of Monkton, Vermont and travels throughout the northeast for on-location portrait sessions. She is also available for animal-related product photography and commercial licensing.
Kelly and her husband, Ian, are allowed to graciously share their home with five dogs (Logan, Jackson, Molly, JB, and Baloo), five cats (Luci, Bink, Dorie, Judy, and Masson), Scarlett the horse, and a flock of laying hens.
Bethany Smith: Volunteer Coordinator
Originally from a small town in Massachusetts, Bethany arrived in Burlington to attend the wildlife biology program at UVM in 2019. After what can only be referred to as a "unique" college experience due to the pandemic, she's found it hard to think about leaving Vermont just yet (if ever).
Before joining the HSCC team, Bethany gained most of her professional experience in wildlife research and teaching assistantships with UVM. These opportunities led her to her first position coordinating volunteers during the summer of 2022 for Friends of the Winooski River, a small non-profit organization based out of Montpelier. What she looks forward to most as HSCC's Volunteer Coordinator is getting to meet and interact directly with the organization's amazing volunteers and staff, as well as being lucky enough to be around animals each day! Bethany and her partner, Patrick, also have two lovely rabbits at home named Baxter and Bloom.
Dana Teel: Programs Coordinator
Dana was born and raised in Vermont and recently returned to her home state with her three cats to be closer to family. She has worked in various roles within veterinary and animal welfare-focused non-profits for over a decade, including a shelter where she specialized in cats and kittens and a non-profit dedicated to advocating for pet-friendly accommodations in homeless sheltering services. Dana received her Master's degree in Anthrozoology from Canisius College, as her lifelong passion and love for animals led her to explore a career change that allowed her to focus on improving the lives of animals and the people who care for them.
Gabby Valdivieso: Animal Care Associate
Gabby grew up in Cleveland, Ohio with a variety of pets including cats, dogs, and rabbits. She graduated from Middlebury College in 2020 with a degree in Film and Theatre. Although she doesn't have a pet of her own in Burlington (yet!), Gabby's family adopted their pitbull, Millie, from a Cleveland shelter in 2020. In her spare time, Gabby enjoys bowling, rollerblading, going to the movies, and competing at trivia night. She is thrilled to be joining the team at HSCC and is so grateful to be able to care for and spend time with animals every day.