Thank you for thinking of our animals!
Supplies for our resident cats, dogs and smallies cost us about $20,000 a year.
Donations of the following items are a big help!
In addition to dropping off any of these items, you can also purchase them online through our Amazon.com Wish List!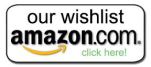 *We accept new and gently-used clean items only*
Donations can be dropped off in our lobby during open hours.
When our adoption center is closed, donations may be left outside our front door where staff will retrieve them on a daily basis.
If you would like a receipt, please bring your donation during open hours and staff will be available to assist you.
Because of limited storage space, we may not be able to accept all donations.
We are NOT accepting the following items at this time:
Pillows, pillow cases, down comforters or face cloths
Small animal equipment of any kind
Syringes of any kind
Used litter boxes
Dog crates
Thank you for thinking of us! We hope you consider bringing these items to your local donation center.
HIGH PRIORITY ITEMS:
Long-lasting chew treats like bully sticks to give dogs something fun to do during quiet time in their kennels
Kong spray or spray cheese, as a special treat during medical check-ins or to help our nervous friends overcome scary situations
Canned chicken, which is good for a bland "upset tummy diet" and appealing to picky eaters
Feliway diffuser refills for our cats
Feliway is a synthetic copy of the feline facial pheromone, used by cats to mark their territory as safe and secure. By mimicking the cat's natural facial pheromones, Feliway creates a state of familiarity and security in the cat's local environment. As a result, Feliway can help comfort and reassure cats while they cope with a challenging situation and help prevent or reduce the stress caused by a change in their environment. We use Feliway diffusers in each of our cat rooms. Click here to purchase diffuser refills for our kitties.
Power strips for our cat rooms so that we can safely plug in Feliway diffusers and white noise machines or radios for a calming effect (total of 6 needed)
Adaptil diffuser refills for our dogs
Adaptil helps to reduce or prevent stress related behavior in the shelter setting. Click here to purchase diffuser refills.
Essential oils for our animals
The scents of vanilla, patchouli, chamomile, lavender, and Sandalwood can have a calming effect on the animals in our care. Note: Currently we have plenty of lavender and need the other scents
Cleaning supplies
Paper towels and drawstring kitchen trash bags in particular!
Other Wish List Items:
Canned dog and cat food
Cat wand toys - click here to see an example
Comforters (no down comforters)
Fleece blankets
Quilts
SlimCat Treat Balls - click here to find them
Peanut Butter (MUST be xylitol-free and not "natural" kinds that allow the oil to separate)
Tough, durable dog toys (for heavy-duty chewers), such as Buster Cubes and Busy Balls
Catnip and general cat toys!
Delicious dog treats like: Zukes, Blue Buffalo, Merrick, Beggin' Strips, Pup-Peroni, or dental treats
Frontline Plus flea treatment
Tomahawk Live traps (cat-sized, for our TNR work) - click here to purchase
Greens for small animals (leafy green lettuce, dandelion greens, chard, kale, etc.)
Timothy hay for our rabbits and guinea pigs
Procollar and Bite Not plastic collars for cats and dogs: In a continued effort to make every animal's stay here as comfortable as possible, HSCC is trying to move away from standard e-collars (coned shaped) that are bulky, awkward, noisy, and difficult to eat and drink with. Follow the links below to learn more about the inflatable ring and the plastic collar: