The Helyn Kerr Humane Education Series offers free seminars on various humane education topics that are geared towards anyone interested in knowing more about their companion animals. Past seminars have focused on how dogs think and perceive the world, the latest in feline nutrition, our work in humane investigations, Vermont's animal cruelty laws, first aid for pets, and much more!
Monday, November 16th 5:30 - 7:00 PM est: dog communication & safety with gold star dog training
Join us virtually for our last Helyn Kerr Humane Education Series event of the year! Our friends at Gold Star Dog Training, LLC are returning to present their popular "Dog Communication & Safety" workshop, which will be taking place via Zoom (link coming shortly). No registration is required and this event is FREE - all are welcome to attend and learn more about our canine companions! Follow the Facebook event page for updates and email Erin Alamed at erina@hsccvt.org if you have any question.
Online Learning Opportunity! Feline Fundamentals: Humane Handling
Alana Stevenson, Animal Behaviorist & Trainer, has generously put together two webinars to help us better understand our feline friends!
To access these webinars please visit: https://www.alanastevenson.com/
Login using username: HSCCVT
Password: HKHES2020!
Desktop Directions: After logging in, click "My Webinars" on the left side of the screen
Mobil Phone Directions: After site loads, select "Webinars," then Log In to My Webinars using above information. Then once logged in select "My Webinars."
Enjoy! Thanks again to Alana Stevenson for providing us with these webinars!

(Any questions please email Erin Alamed erina@hsccvt.or Helyn Kerr Humane Education Series
Humane Society of Chittenden County's former Board Chair and advocate, Helyn Kerr, passed away in August, 2016. She was a powerful force in promoting the humane treatment of animals. She served on our volunteer Board from 2006 – 2014, serving as Chair from 2012-2014. She and her husband David have a two beautiful rescued HSCC alums Jackson and Carly.
After some thoughtful reflection, we have formalized the decision to rename "Best Friends University" to the "Helyn Kerr Humane Education Series". The series logo was designed from a photo of Jackson and Carly taken by Kelly Schulze of Mountain Dog Photography.
Helyn's life and worked epitomized all that HSCC's humane educations series attempts to bring to others.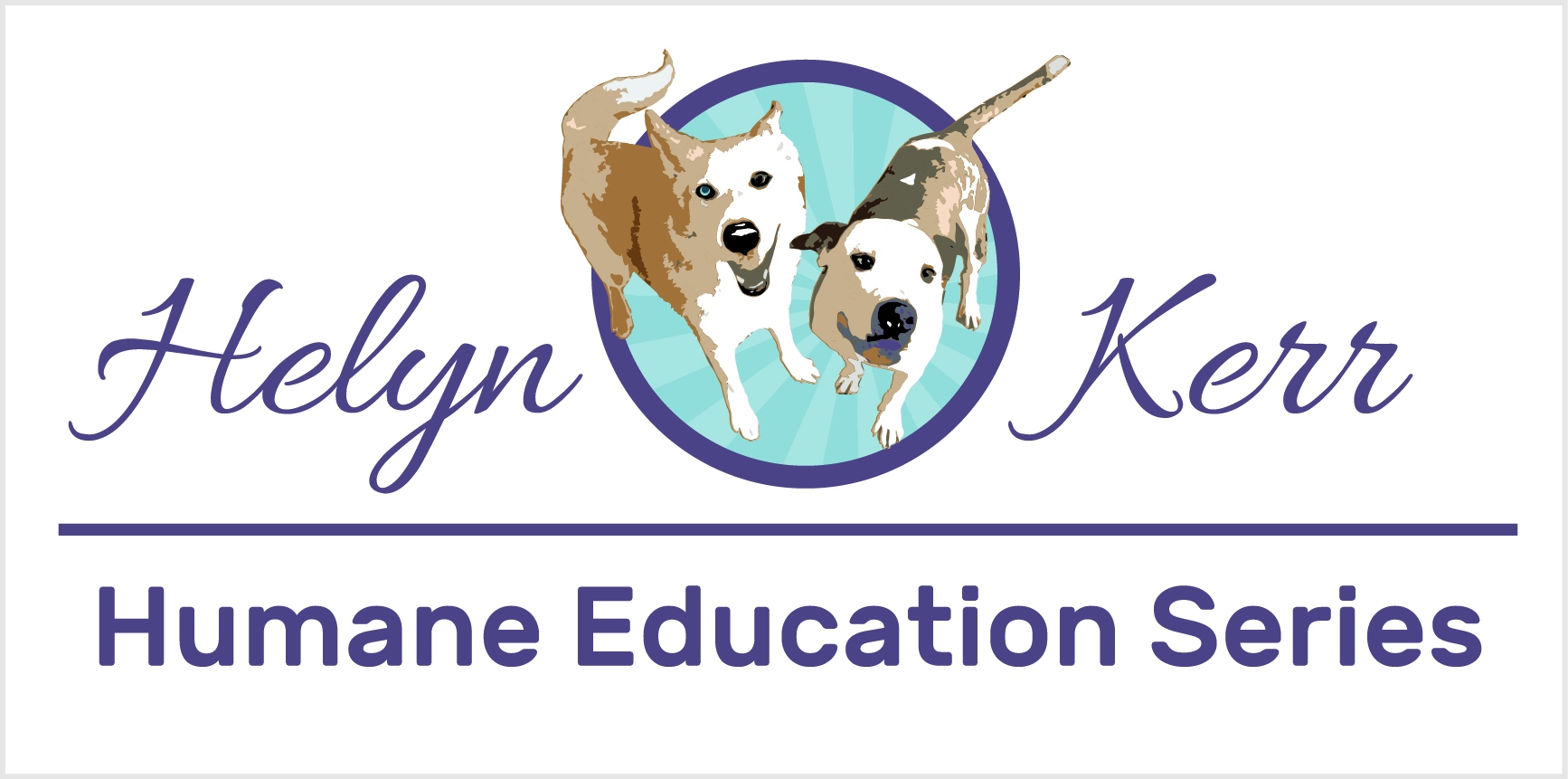 Have a suggestion?
Have suggestions for a good topic you'd like to learn more about? Email our Director of Volunteer and Community Outreach.
Stay up to date!
Keep an eye on our website
and Facebook page for
scheduled seminars.
Adoption Center Hours:
Tuesday - Saturday: 1:00 - 5:00 pm
Sunday & Monday: CLOSED
Please note that our facility remains closed to walk-in visitors and adoptions are available by appointment only. Visit the Pet Adoption page for more details and to schedule a time with an adoption counselor.
Happy Stories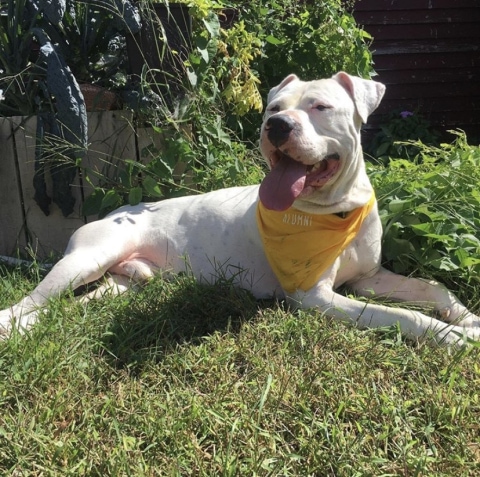 October 6, 2020
---