Bark & brew is back!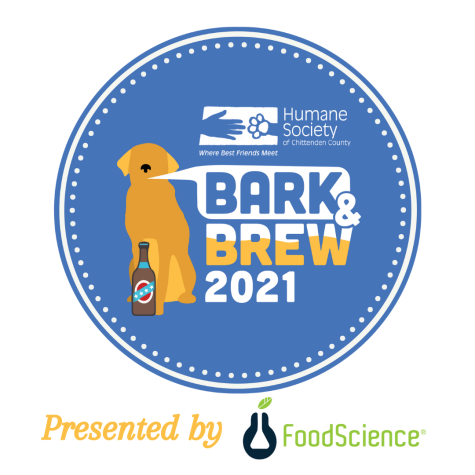 After going virtual in 2020, we're so excited to welcome you and maybe your pooch (dogs welcome, but not required) back to our large play yard to enjoy local brews and yummy food, all while supporting pets and people in need. Tickets can be purchased at the event for $15 (2 drink tickets + food) or $5 (just food) and all proceeds support the animals in our care and our community programs and services.
Come on down to HSCC each Thursday from August 12th - September 16th from 5:30 - 7:30 pm for a fun-filled evening with family, friends, and fellow animal lovers! Food will be provided each week by Conscious Eatz and Moe's Southwest Grill, with the following participating breweries:
August 12th: Switchback Brewery
August 19th: Queen City Brewery
August 26th: Zero Gravity Brewery
September 2: Weird Window Brewing & Good Measure Brewing Co.
September 9: Goodwater Brewery
September 16: Citizen Cider & 14th Star Brewing Co.
After 2 weeks of furriendly competition, 54 photos submitted, 5,457 votes cast, and a true "foto finish" in the last few moments, a total of $6,807 was raised in our 3rd Annual Fabulous Feline Foto Contest! Thank you to all who entered and voted - we can't wait for next year!
Thanks so much to all who participated in our 27th Annual Walk for the Animals & 5K Doggie Fun Run on Saturday August 14th at a new location, Burlington's Waterfront Park! The day may have started off with a rain storm, but about 150 people and pups still brought the fun and helped us raise over $61,500 - THANK YOU!
Bark & Brew is BACK for 2021!! We hope you'll join us on Thursdays at 5:30 pm from August 12th - September 16th. Stay tuned to this page and social media for announcements on this year's participating breweries and other fun news. We can't wait to welcome you (and maybe your pooch) back to the HSCC play yard!
The Helyn Kerr Humane Education Series offers free seminars on various humane education topics that are geared towards anyone interested in knowing more about their companion animals.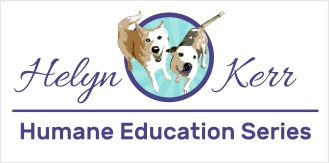 2021 SCHEDULE
Wednesday, March 10th: "HEART Wildlife: Wildlife Proofing Your Home!" (watch the recording HERE)
Are squirrels, raccoons, birds, and other wild animals winding up where they are not welcome? Learn how to humanely wildlife-proof your home or business from the kindhearted pros at HEART Wildlife Removal!
Wednesday, May 12th: "Kids & Dogs: Best Friends?" (watch the recording HERE)
Explore the relationship between two of our most beloved family members and learn how they can coexist happily and safely. Teaching kiddos how to respect a dog's space and care for them goes a long way in strengthening their bond, and can even help keep pets with their families. If you're looking to add a dog or child to your household, this just may be the perfect event for you!
*POSTPONED* Wednesday, July 14th: "Animal Transports: Behind the Scenes!"
Learn all about what goes into an animal transport, what HSCC does to ensure responsible medical protocols, why they are important to both the local community & those where the animals are coming from, and how transport saves more lives!
*Due to the pandemic, all seminars will take place on Zoom from 5:30 - 7:00 pm. Links will be provided 24 hours before the seminar on the Facebook event page (click the seminar titles above) or by contacting Erin at erina@hsccvt.org*
Due to the pandemic, Purrrses for Paws 2021 took place in an all-new format with a wider variety of items - Paws for the Cause Auction, a virtual silent & live auction of items from local businesses in Vermont! Thanks to our sponsors, donors, and bidders, over $20,600 was raised!
Clinic 2021 info coming soon!
Adoption Center Hours:
Tuesday - Friday 1:00 - 6:00 pm
Saturday: 10:00 am - 4:00 pm
Sunday & Monday: CLOSED
Visit the Pet Adoption page for more details on our latest adoption process updates.
Happy Tails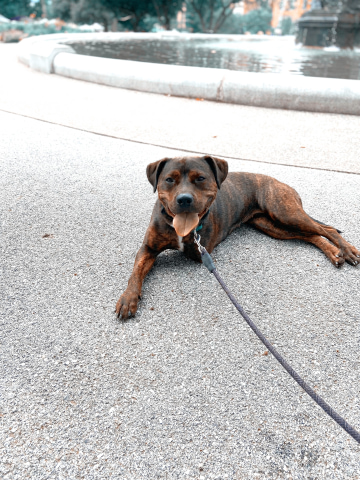 July 29, 2021
---