hscc's 26th annual walk for the animals & 5k doggie fun run goes *virtual* for 2020!
The Annual Walk for the Animals & 5K Doggie Fun Run is HSCC's largest fundraising event and typically welcomes a crowd of over 300 people & their dogs. With the event relocating to Burlington's Waterfront Park this year, we expected even greater turnout. However, the pandemic forced the cancellation of the Walk as originally planned and, with the safety of event participants, staff, volunteers, and the greater community in mind, HSCC created a new Virtual version for 2020!
This year's virtual event officially takes place on Sunday, October 4th but participants can enjoy their 1 mile walk or 5K "fun run" any time in the week prior, from anywhere they like (neighborhood, favorite park, etc.)! All proceeds still support HSCC's many community programs & services and help us care for & rehome animals in need. Fundraisers are essential in making this event a success and all who raise $100 or more will receive a one-of-a-kind event t-shirt & doggie bandana for their hard work! To connect on race day, participants are encouraged to share their event photos on social media by using the hashtag #HSCCVirtual.
*PRIZES*
Top Individual Fundraiser: Apple Watch Series 5!
Top Team Fundraiser: 20 Scenic Narrated Cruise tickets on the Spirit of Ethan Allen for the 2021 cruising season!
Follow the official Facebook event page for the latest updates and visit the event website to register or donate to the Walk!
A number of local businesses have made this event possible, including our presenting sponsor FoodScience Corporation. We thank our community for their support!
Introducing WAGS TO WISHES: a Collaboration between the Humane Society of Chittenden County & Make-A-Wish Vermont!
August 1, 2020
HSCC is teaming up with Make-A-Wish Vermont to bring you a unique fundraiser featuring cute kids & their beloved pets: the Wags to Wishes photo contest! With the pandemic forcing the cancellation or postponement of numerous key fundraising events for both organizations, we turned to each other and got creative. Wags to Wishes celebrates the amazing bond between kids & pets while helping to grant wishes and support the animals (and their people) of Chittenden & Grand Isle Counties!
It's FREE to enter your own cutest kid/pet photo and just $1 per vote to support your favorite(s). There are some amazing prizes up for grabs, including the grand-prize of a professional pet photoshoot with HSCC's amazing photographer Mountain Dog Photography!
Visit www.wagstowishesvt.com for full contest details and to join in the fun today - contest ends August 31st!
Wags to Wishes is sponsored by Trusted Choice, along with generous support from Mountain Dog Photography, Pet Food Warehouse, and media sponsors Green Mountain Video, Inc., WCAX, & Star 92.9.
a statement from hscc
June 3, 2020
The Humane Society of Chittenden County stands united against racism and injustice. We believe in and value the strength that diversity brings to our community. We believe in treating all people as we treat all animals - with compassion, empathy, and respect.
We strive to improve our understanding and better ourselves to stem the tide of systemic inequity and to advance a more inclusive society.
We welcome everyone into our HSCC family. We are always stronger together.
-The HSCC Team
free resource: Pet Preparedness Kit
April 6, 2020
Being prepared for an emergency, hospitalization, natural disaster, or other unexpected event is crucial to keeping your beloved pets safe, healthy, and in your care. Download or print the Pet Preparedness Kit Checklist to help you gather necessary items and Pet Boarding Instructions Form in case you need to temporarily board your animals at a facility or with a loved one. These steps can lessen the chance of your pet(s) being injured, lost, or worse.
Visit https://www.cdc.gov/healthypets/emergencies/index.html for further details on making an emergency plan for your pets.
Thank you to all who participated and helped raise $5,975! We can't wait for Candid Canines 2021!
Thank you to all who participated and helped raise $10,162! We can't wait for Fabulous Feline 2021!
Join the Humane Society of Chittenden County on October 4th for our Virtual 26th Annual Walk for the Animals & 5K Doggie Fun Run! This year's virtual event allows you to enjoy your course from anywhere (your neighborhood, favorite park, or even your own treadmill!) all while supporting HSCC.
Participants are encouraged to share their race day photos on our Facebook event page and by using the hashtag #HSCCVirtual. Make sure to create your fundraising page - all fundraisers who raise at least $100 will receive commemorative event memorabilia (to be picked up at HSCC).
Many thanks & woofs for joining the fun and supporting HSCC!
Register for HSCC's 26th Annual Walk & 5K today at https://runsignup.com/Race/VT/Burlington/HSCCWalkand5KDoggieFunRun!
Thank you to our fabulous participating breweries and all who joined us both virtually & in-person for this very unique edition of Bark & Brew! We look forward to seeing you next August for Bark & Brew 2021!
The Helyn Kerr Humane Education Series offers free seminars on various humane education topics that are geared towards anyone interested in knowing more about their companion animals. Past seminars have focused on how dogs think and perceive the world, the latest in feline nutrition, our work in humane investigations, Vermont's animal cruelty laws, first aid for pets, and much more!
Due to COVID-19, this year's Series is currently on hold. Please visit the Helyn Kerr Humane Education Series page for more info & updates!
Questions? Please email Erin Alamed at erina@hsccvt.org
Thank you all for coming to Purrrses for Paws 2020! Until next year!
Adoption Center Hours:
Tuesday - Saturday: 1:00 - 5:00 pm
Sunday & Monday: CLOSED
Please note that our facility remains closed to walk-in visitors and adoptions are available by appointment only. Visit the Pet Adoption page for more details and to schedule a time with an adoption counselor.
Happy Stories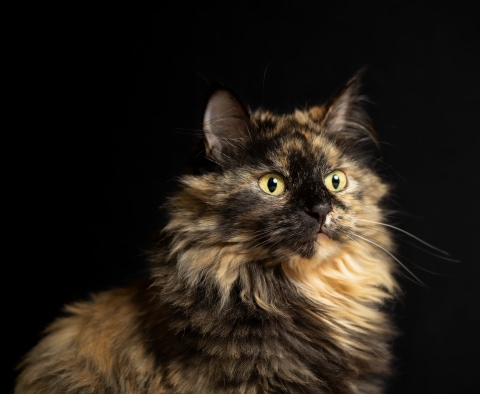 August 18, 2020
---