Angel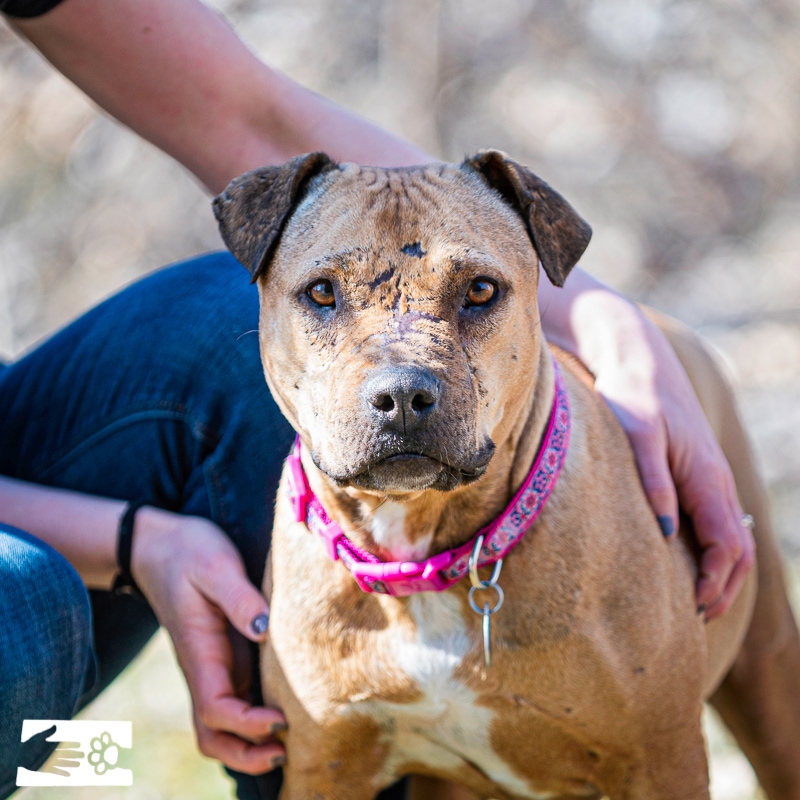 Sex: Spayed female
Breed: American Shelter Dog
Age: ~ 4 years old
Reason Here: She was transferred to HSCC from Baldwin County Animal Shelter
Arrival Date: 2/27/2021
Energy Level:
Size/Weight: 50 lbs.
Special Considerations: Angel should be the only pet in her new home.
Meet Angel!
She's an extra special little lady looking for an extra special home where she'll get all the love she deserves. We first learned about Angel from the caregivers who nursed her back to health after she came into a Georgia shelter as a skinny, scarred, and neglected dog. Once she was healthy enough to travel, we happily welcomed her to Vermont. She has spent time getting comfortable with all of her new friends at HSCC and is now ready to start the next chapter in her life.
We don't know all of the details of Angel's past, but we do know that she will need a patient, understanding family that is committed to working with her. After all, a safe, loving home here in New England will be a whole new experience for her. Angel is nervous with new people and sensitive to loud noises and fast movements nearby. She has made incredible progress since arriving at HSCC and now spends time lounging in staff offices, demanding snuggles, and sunbathing when the weather is nice. She'll be most comfortable in a quiet home where she can spend time with the people she knows and trusts, and where she doesn't have to share attention with other pets. Angel's favorite things include snacks, butt scratches, and relaxing outside. As she gains confidence, she's starting to enjoy walks and checking out more of the sights and smells of Vermont.
Bringing Angel into your life will mean taking the time and putting in the work to help her feel at home, but it will be so rewarding to see her blossom and we will be here to support her new family every step of the way.
Angel's history with….
Dogs: Her history with dogs is unknown
Cats: She has no known experience with cats.
Children: She has no known experience with children.
Adoption Center Hours:
Tuesday - Friday 1:00 - 6:00 pm
Saturday: 10:00 am - 4:00 pm
Sunday & Monday: CLOSED
Please note that our facility remains closed to general visitors. Visit the Pet Adoption page for more details on our latest adoption process updates.
Happy Tails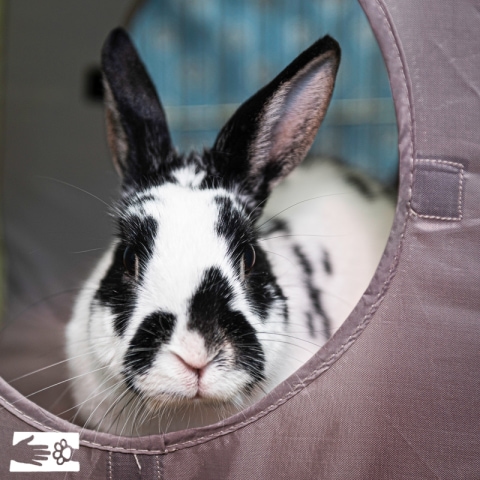 April 14, 2021
---