Chloe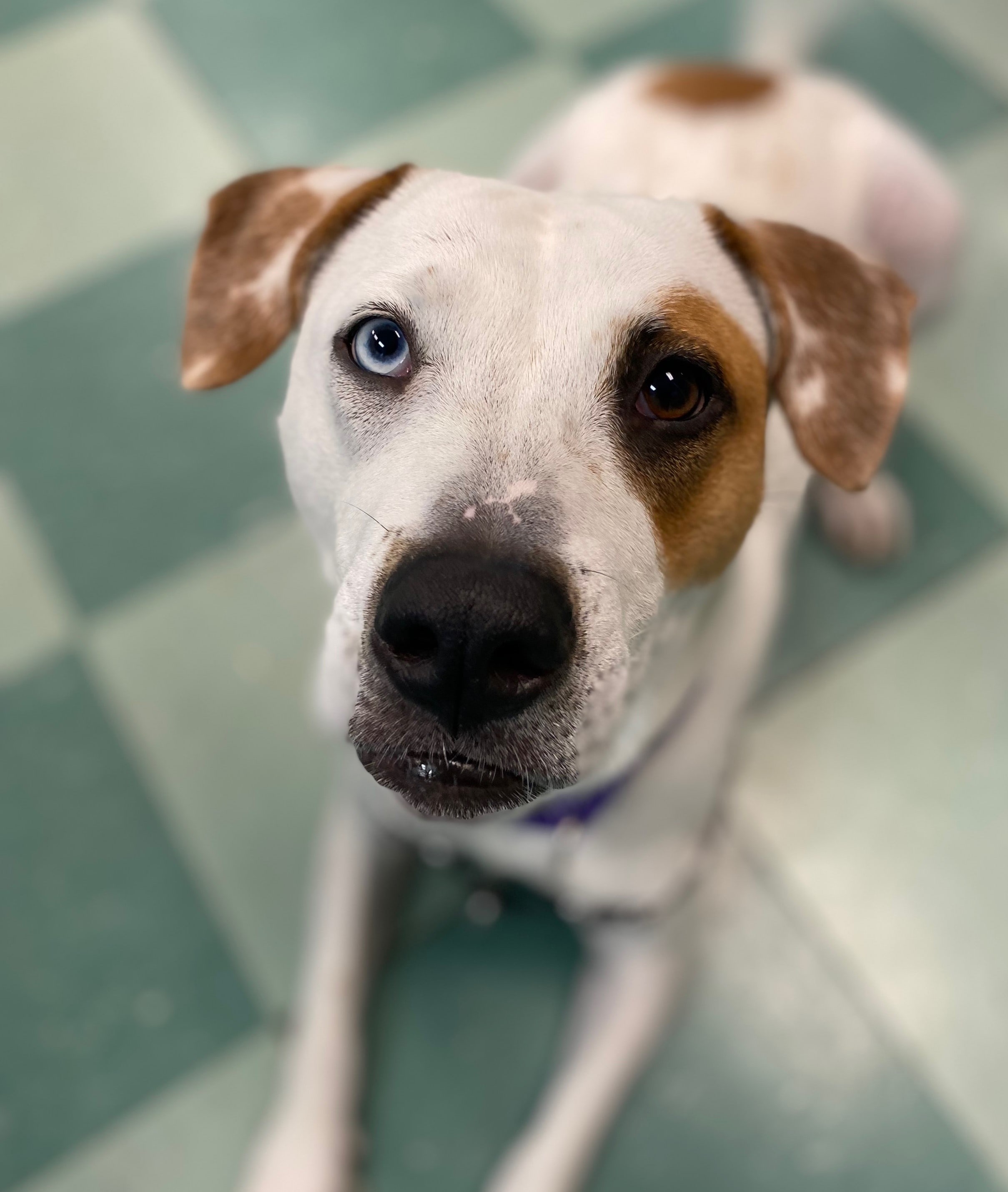 Sex: Spayed female
Dogs:
Cats:
Kids:
House Trained:
Crate Trained:
Breed: American Shelter Dog
Age: ~ 3 years old
Reason Here: She was brought to HSCC because she wasn't getting along well with the other dog in the home.
Arrival Date: 6/1/2022
Energy Level:
Size/Weight: 48 lbs.
Special Considerations:
MEET CHLOE!
Are you looking for a canine companion who's happy to be by your side, is always ready to play or to snuggle, and is eager to learn? If so, Chloe could be your girl! She's a fun-loving pup who needs a little help building her confidence, but promises to return the favor with all the love you could possibly ask for. She'd do just about anything for a cheese snack (#relatable) and looks to her people for guidance so we expect training with her to be a fun and rewarding experience for everyone. Chloe is an affectionate and playful girl who has won our hearts, and we can't wait to see her thrive in her new home!
ENERGY LEVEL: Medium/high
- She'll need physical exercise and mental enrichment every single day.
DOGS: Has lived with another dog; needs to be the only dog in her new home
- Chloe lived with another dog in her previous home. The two dogs initially got along well, but after a few weeks started getting into altercations. We don't know exactly what those altercations looked like or what may have preceded them. Chloe didn't directly interact with any other dogs while in that home.
- When given the option, she tends to avoid other dogs as her first response. Here at HSCC, she has done well on walks with other dogs who give her space, but has sometimes been reactive toward other dogs who also react to her.
- We recommend slow, careful introductions to other dogs. Monitor their body language to know whether one or both dogs are uncomfortable. Keep in mind that just because a dog likes some other dogs, doesn't mean that they will like all other dogs.
CATS: Likely needs a home without cats or other small animals
- Chloe doesn't have any experience living with cats or other smallies, but has shown some predatory drive toward those she has seen outside.
- For everyone's safety and wellbeing, we recommend a home without small animals for Chloe.
KIDS: No known experience
- Chloe doesn't have any experience that we know of.
- Based on her behavior in her previous home and what we've seen here at HSCC, both her initial nervousness with new people and her exuberance once comfortable, we recommend a home with older kids and adults.
- We recommend supervising interactions between kids and dogs to make sure everyone is behaving appropriately and staying safe.
SPECIAL CONSIDERATIONS:
Chloe has exhibited some stranger danger in her previous home and here at HSCC.
- Stranger danger means fearful behavior such as avoidance, cowering, hiding, and/or reactive behavior such as barking, growling, or snapping at strangers.
- Her new family will need to be patient with her, advocate for her and practice slow introductions, and work on creating positive associations with new people.
She will benefit from some basic training to help her gain confidence and set her up for success in her new home.
- Chloe is a super smart and people-oriented dog, as well as being very food-motivated, all of which will make training easier and more rewarding!
- Basic training classes or a few sessions with a trainer can be a great way to get started.
- Training is a great way to build a bond with your new pup, like learning a common language.
- We recommend positive reinforcement-based training – teach Chloe what you want her to do! We do not recommend e-collar or punishment-based training, as these methods often have long-term negative effects on dogs (physically as well as psychologically) and create behavioral problems.
- We are happy to provide guidance on training resources, methods, and finding a trainer.
She isn't a puppy, but it's still important for her to learn what is expected of her in her new home.
- Be consistent from day 1 – it's much easier and less confusing for the dog to loosen the boundaries later than to implement new rules.
HOUSE TRAINED: Yes
- Chloe was house trained in her previous home.
- Keep in mind that a dog who is house trained in one home may still have accidents in a new environment.
CRATE TRAINED: Yes
- Chloe was crate trained in a previous home, and was regularly crated for a portion of the day.
- If you're interested in using a crate with Chloe, be prepared to take it slow and make the crate a comfortable safe space for her.
- A crate can be great for a nervous dog, so that they have their own space where they can go to relax when they get overwhelmed by other things going on in their environment.
Adoption Center Hours:
**New temporary hours effective 4/25/22**
Tuesday - Friday: 1:00 - 4:00 pm
Saturday: 10:00 am - 3:00 pm
Sunday & Monday: CLOSED
Visit the Pet Adoption page for more details on our latest adoption process updates.
Happy Tails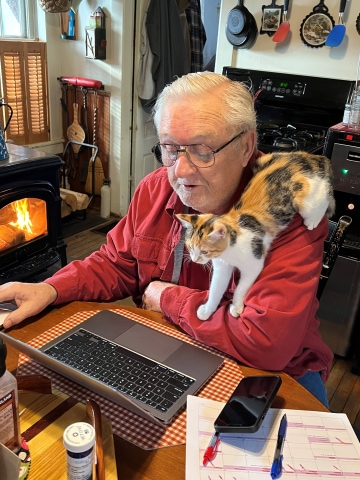 February 17, 2022
---