Diamond
Sex: Neutered male
Breed: Domestic shorthair
Age: ~ 2 years old
Reason Here: He was brought to HSCC when his owner could no longer care for him.
Arrival Date: 9/16/2021
Energy Level:
Size/Weight:
Special Considerations:
Diamond has a lot going for him - he's super cute, agile and athletic, and knows how to find the coziest place for a nap. We suspect he could provide some effective pest control if given the chance, though he does appreciate an easy meal and some extra tasty treats every now and again. Diamond is used to the company of other cats, but is skeptical of people who get too close. He has started to enjoy more attention from his human caregivers but will likely never be a social butterfly. He could be a good fit for a quiet home where he can have his own space when he wants it or a barn, warehouse, workshop, or other space where he can have a little more freedom while staying safe and cared for.
Adoption Center Hours:
Tuesday - Friday 1:00 - 6:00 pm
Saturday: 10:00 am - 4:00 pm
Sunday & Monday: CLOSED
Visit the Pet Adoption page for more details on our latest adoption process updates.
Happy Tails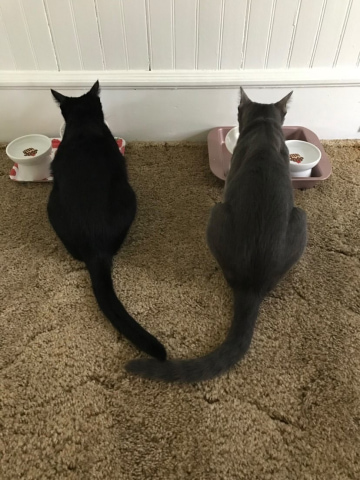 September 20, 2021
---