Finley
Sex: Unknown
Breed: Robo Hamster
Age: ~ 4 months old
Reason Here: Owner could no longer care for them
Arrival Date: 10/7/21
Energy Level:
Size/Weight:
Special Considerations:
Meet Finley! Finley is a Robo hamster. The smallest and fastest of all the hamster breeds, they are about the size of a bean when born and when fully grown is no bigger than an adult's thumb, or 2 to 3 inches. These shy little creatures originated in the deserts of Mongolia, China, and Russia.
They are curious beings that don't like to be held and are nocturnal so they usually wake at dusk and are active at night. They are generally gentle and rarely nip but they are very fast and agile which makes handling them difficult.
Adoption Center Hours:
Tuesday - Friday 1:00 - 6:00 pm
Saturday: 10:00 am - 4:00 pm
Sunday & Monday: CLOSED
Visit the Pet Adoption page for more details on our latest adoption process updates.
Happy Tails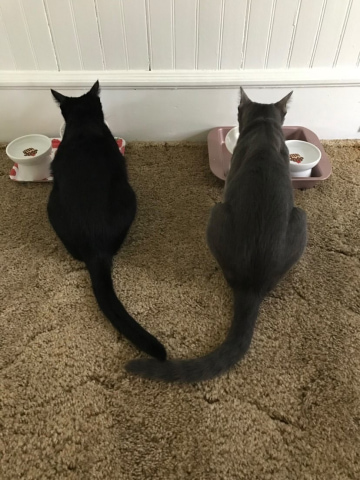 September 20, 2021
---