George and John
Sex: Males
Breed: Domestic rabbits
Age: ~ 2 months old
Reason Here: They were brought to HSCC due to an unexpected litter in the home.
Arrival Date: 12/2/2021
Energy Level:
Size/Weight:
Special Considerations: George and John are available for Foster-To-Adopt
Ladies and gentlemen, it's the Beatles! Well, half of them anyway--meet George and John, two handsome bunny brothers looking for their new fan club. This dynamic duo likes to walk on the wild side - hopping around, playing with boxes, getting into trouble (AKA see how far they can crawl inside their hay bin). But they like to rest just as much, and can often be found dreaming away, always snuggled up next to each other. Come meet George and John at HSCC today!
*George and John are available for FTA (Foster-To-Adopt) until their neuter surgery on January 25th.
Adoption Center Hours:
Tuesday - Friday 1:00 - 5:00 pm
Saturday: 10:00 am - 4:00 pm
Sunday & Monday: CLOSED
Visit the Pet Adoption page for more details on our latest adoption process updates.
Happy Tails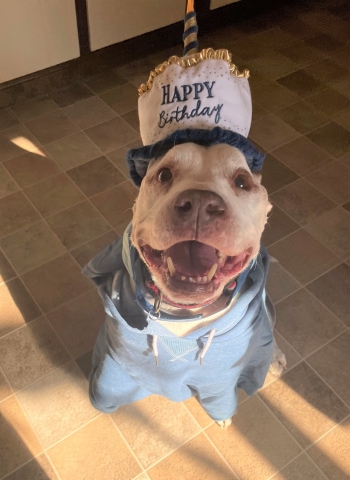 December 28, 2021
---