"He's made himself right at home..."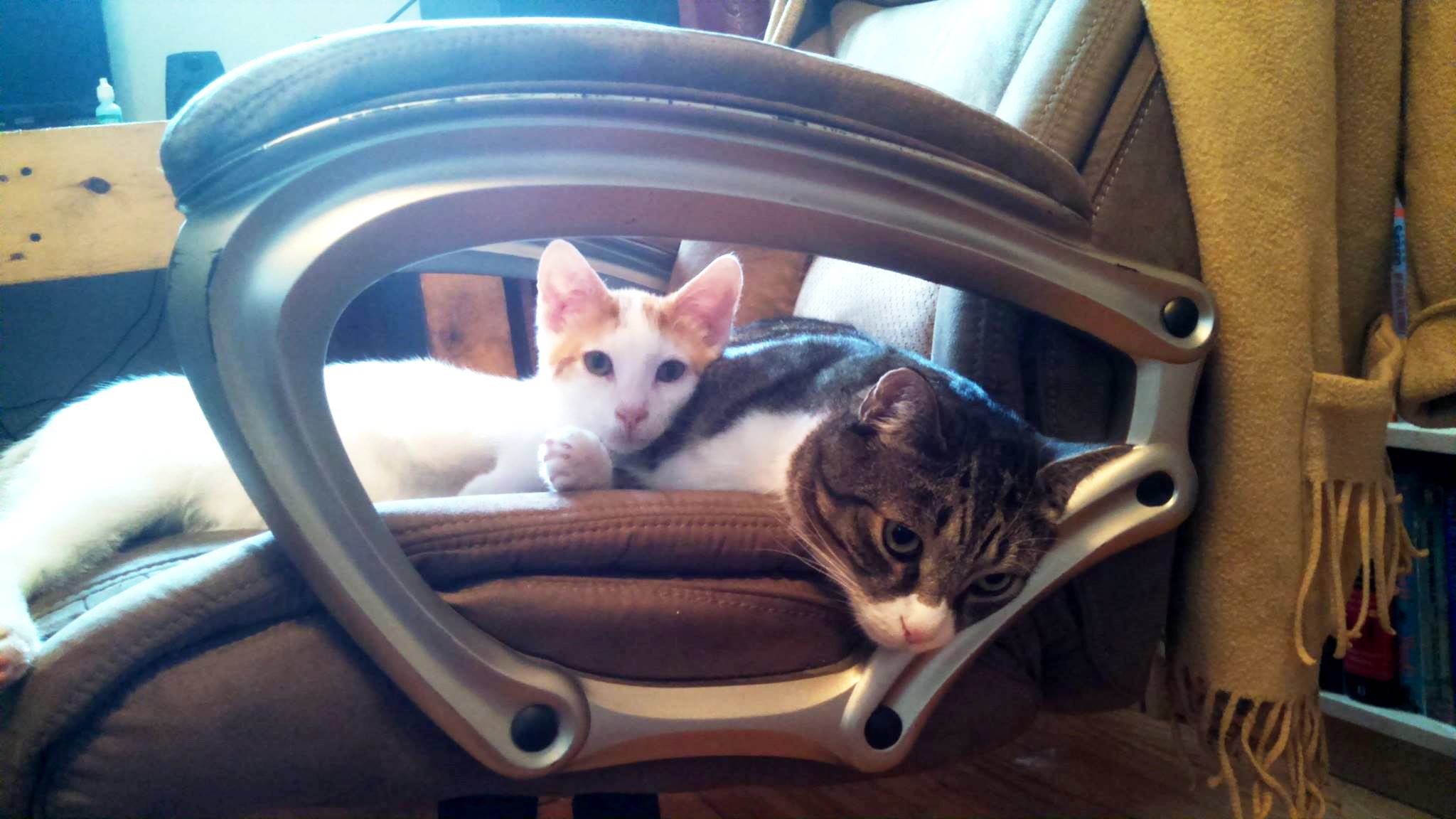 Sex:
Dogs:
Cats:
Kids:
House Trained:
Crate Trained:
Breed:
Age:
Reason Here:
Arrival Date:
Energy Level:
Size/Weight:
Special Considerations:
My husband and I recently adopted Kris, the 12- week old kitten. We've since renamed him Hector, and he's made himself right at home. The older cat, Percival, was initially resistant to the idea of a little buddy, but he's quickly come around. They are able to eat meals in the same room together now, and have been sleeping with us on the bed.

Hector is full of energy and loves to play. Percival plays well with him. They both love cardboard boxes and batting at each other. They run around and chase each other. There is some kitty rough housing, but Percival has been pretty gentle with Hector. I think he secretly likes being the big brother. They have started to cuddle up together, and Percival will groom Hector. For his part, Hector wants to be everywhere Percival is, like a little kid mimicking an older sibling. When Percival has had enough of the little one, he jumps up onto the window sills. For the time being, Hector is too small to make the jump.
Adoption Center Hours:
**New temporary hours effective 4/25/22**
Tuesday - Friday: 1:00 - 4:00 pm
Saturday: 10:00 am - 3:00 pm
Sunday & Monday: CLOSED
Visit the Pet Adoption page for more details on our latest adoption process updates.
Happy Tails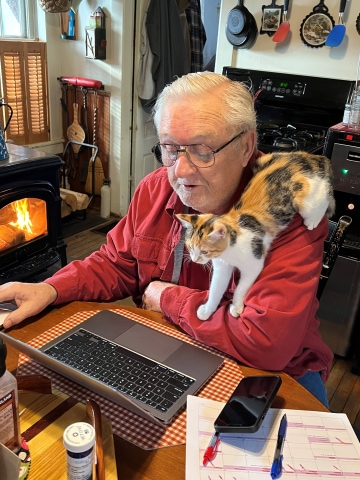 February 17, 2022
---