He's the mascot of my preschool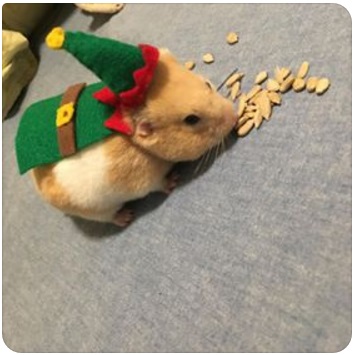 Sex:
Breed:
Age:
Reason Here:
Arrival Date:
Energy Level:
Size/Weight:
Special Considerations:
Creemie is a well-loved hamster who was adopted in August 2016:
Someone called a few days ago asking about Creemie and I said I'd send a few pictures! He's doing so well - he is the mascot of my preschool and a blast to dilly-dally with at home as well! He is a good critic, loves sampling everything offered to him! He has brought more joy and smiles than you can imagine, thank you HSCCVT!
Adoption Center Hours:
Tuesday - Friday 1:00 - 5:00 pm
Saturday: 10:00 am - 4:00 pm
Sunday & Monday: CLOSED
Visit the Pet Adoption page for more details on our latest adoption process updates.
Happy Tails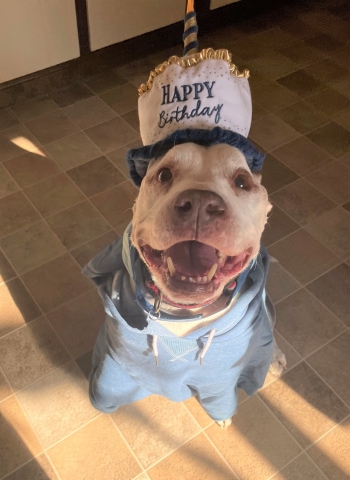 December 28, 2021
---