It's Hard to Be Grumpy When He's Around!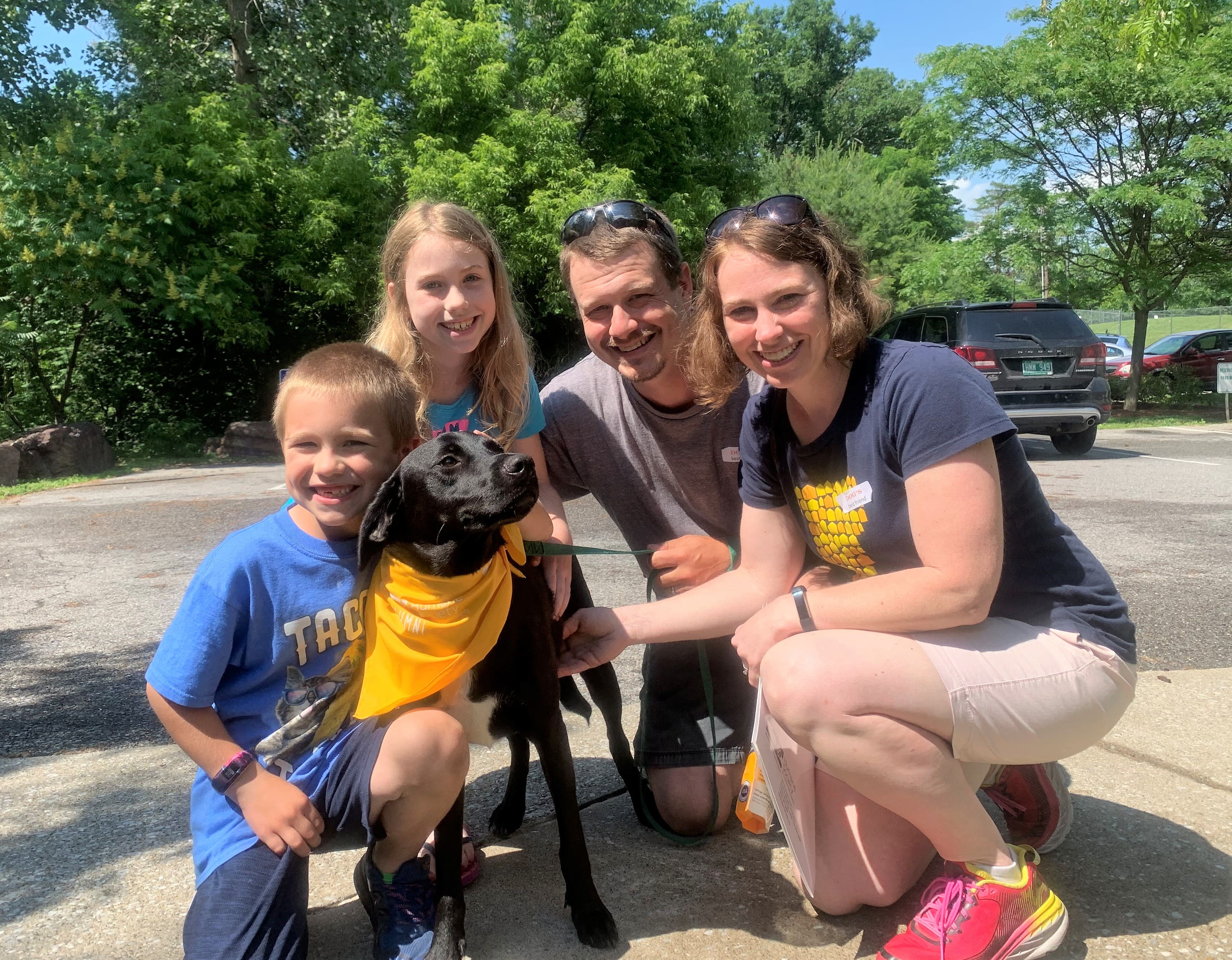 Sex:
Dogs:
Cats:
Kids:
House Trained:
Crate Trained:
Breed:
Age:
Reason Here:
Arrival Date:
Energy Level:
Size/Weight:
Special Considerations:
We just wanted to drop you a quick update on how fabulous Tucker is doing with us and to thank you for rescuing him. You had helped coax him into our car (thank you so much!), and we were a little worried that we would have trouble getting him in again after we stopped for lunch, and then stopped again at Pet Food Warehouse. But no - he hopped right in, no problem! He stretched over our son in his seat, put his paws on the window, and seemed so content.

He is so well behaved. He has a favorite spot on our couch and enjoys sleeping in our bed (both things our last dog wasn't allowed to do, so I'm feeling a little guilty and hoping our late dog forgives us!). He is great in the car and has done well in two stores so far. He had a busy day with our family, friends, and neighbors coming to meet him and he seemed pretty pleased with all the attention!

Although he was home all day with the kids, he still gave me the best greeting when I came home! He has the best smile, and happy tail thumping - it's hard to be grumpy when he's around.

You are all angels for the amazing work you are doing. Thank you for your partnerships with organizations like PAWS of NE Louisiana that make these homecomings possible. When our beagle passed away last July I wasn't sure I would ever be ready for this, but it feels right, and you made it easy.
Adoption Center Hours:
**New temporary hours effective 4/25/22**
Tuesday - Friday: 1:00 - 4:00 pm
Saturday: 10:00 am - 3:00 pm
Sunday & Monday: CLOSED
Visit the Pet Adoption page for more details on our latest adoption process updates.
Happy Tails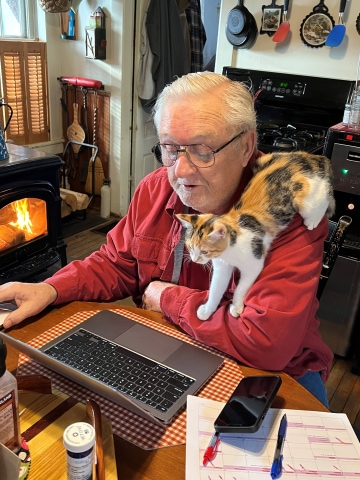 February 17, 2022
---