It's a match made in heaven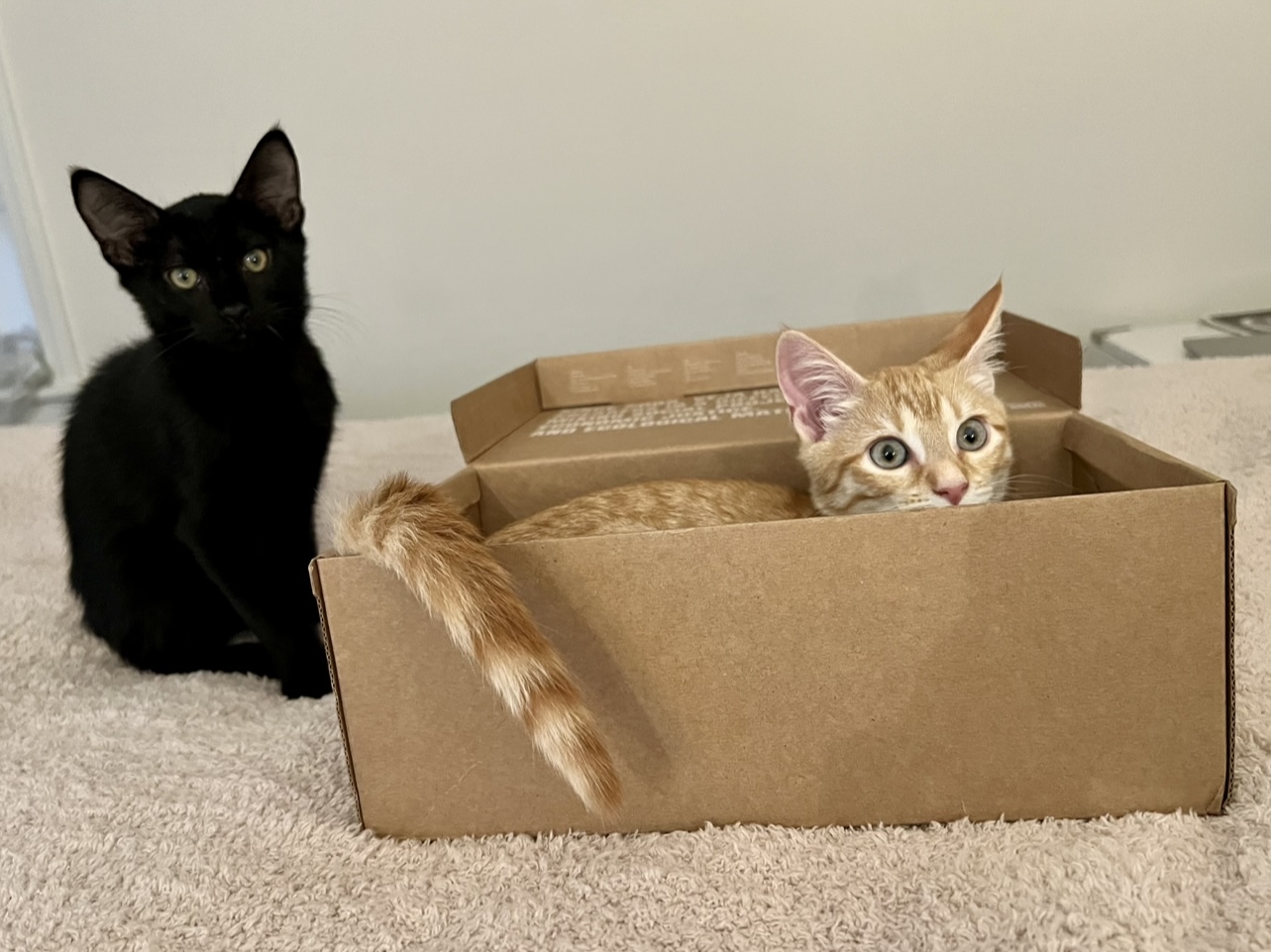 Sex:
Dogs:
Cats:
Kids:
House Trained:
Crate Trained:
Breed:
Age:
Reason Here:
Arrival Date:
Energy Level:
Size/Weight:
Special Considerations:
We want to thank you and your colleagues for making it possible for Charlie (FKA Micah) and Kevin (FKA Cody) to join our family! These little guys traveled all the way from FurKids in Georgia (where, coincidentally, one of my best friends from college volunteers) to the Green Mountains of Vermont. It's a match made in heaven and I feel like Charlie and Kevin chose us as much as we chose them. While not biological brothers, these two kittens are so close and we love having them together. They are now living their best life with lots of indoor space in which to run, loads of windows, toys, pillows and blankets, and so much love and attention. We are so grateful to you all at HSCC - we can't imagine our life without our sweet Charlie and Kevin!
Adoption Hours:
Tuesday - Friday*: 1PM - 5PM
*Thursday 12/14: 1PM - 3PM
Saturday: 10AM - 4PM
Sunday & Monday: Closed
Happy Tails