Ody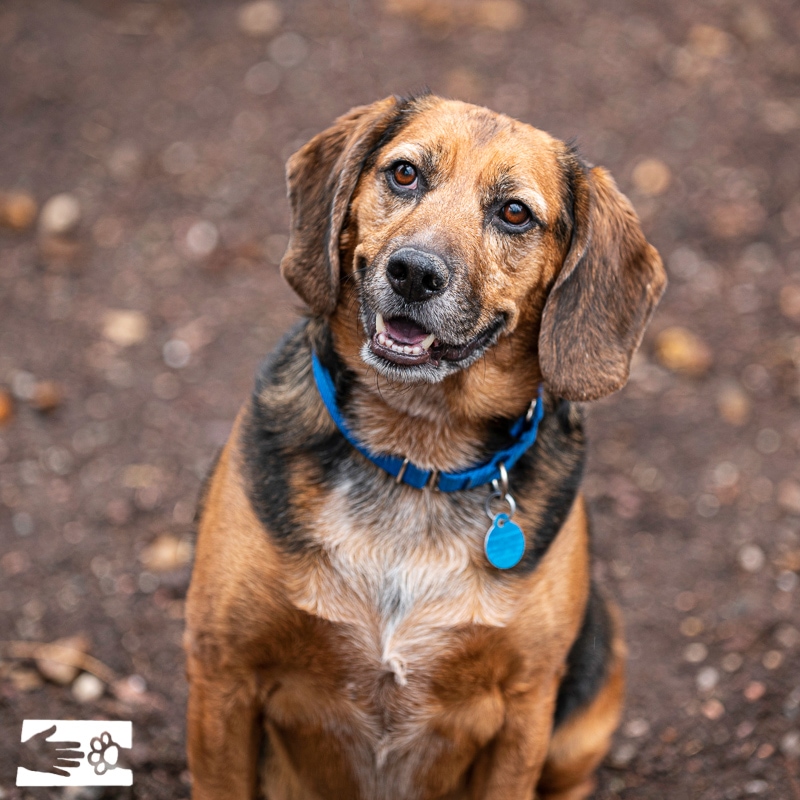 Sex: Neutered male
Dogs:
Cats:
Kids:
House Trained:
Crate Trained:
Breed: American Shelter Dog
Age: ~ 4 years old
Reason Here: He was brought to HSCC because he wasn't a good fit in his previous home.
Arrival Date: 4/29/2022
Energy Level:
Size/Weight: 63 lbs.
Special Considerations:
MEET ODY!
He's a happy-go-lucky gentleman who loves treats and walks in the sunshine—especially ones that allow him to follow his nose to his heart's content! He would love to go home to a family that he could join on low key adventures around the neighborhood and then curl up on the couch with after dinner. If you're looking for a smiley, tail-wagging companion who will be your best friend for the low low price of just one treat, come on in and meet Ody today!
ENERGY LEVEL: Medium
- He'll need plenty of exercise and mental enrichment every day.
DOGS: Has lived with another dog
- Ody lived with other dogs, including one who may be a littermate, in his original home and they reportedly got along well together.
- His original owner noted that Ody would sometimes guard food or treats from the other dogs but we don't know exactly what this looked like. We recommend feeding him in an area separate from other pets, to be safe.
- Here at HSCC, Ody has shared a kennel with one of the other dogs from the same home, and they did well sharing the space. They have snarked at each other over food, but have not gotten into any serious fights.
- In his recent adoptive home, he reportedly showed some resource guarding behavior toward the other (smaller) dog in the home, specifically around toys. They had otherwise been able to co-exist well together.
- Resource guarding with other animals can be difficult to manage, as it is challenging to control all of the variables in the environment, but we can provide guidance and recommendations. Ody may be more successful in a home without other dogs.
- Slow introductions to other dogs are always recommended. Keep in mind that just because a dog has done well with some or most other dogs, doesn't mean they will like all dogs (just like people!).
CATS: Has lived with a cat
- Ody lived with a cat in his original home. His owner said that he would sometimes try to play too rough with the cat, but never injured it. He may do better with a confident, dog-savvy cat than one who would be intimidated by him.
- If you've got small animals at home, consider ahead of time how best to introduce them and manage their interactions.
KIDS: Limited experience
- Ody doesn't have much experience with kids.
- He lived with a child in his recent adoptive home, but we don't know specifically how or how often they interacted.
- We recommend supervising interactions between kids and dogs to make sure everyone is behaving appropriately and staying safe.
SPECIAL CONSIDERATIONS:
Ody can be vocal when excited or frustrated. Keep this in mind depending on your living situation and tolerance for barking.
- In his recent adoptive home, he seemed to experience some separation anxiety when left home alone. He would reportedly bark frequently when home alone, but we don't know specifically in what conditions or for how long.
He also really likes to sniff and follow his nose, so it will be important to give him safe outlets for this behavior.
He will benefit from some basic training to help him manage his excitement and enthusiasm for life.
- Basic training classes or a few sessions with a trainer can be a great way to get started.
- Training is a great way to build a bond with your new pup, like learning a common language.
- We recommend positive reinforcement-based training – teach Ody what you want him to do! We do not recommend e-collar or punishment-based training, as these methods often have long-term negative effects on dogs (physically as well as psychologically) and create behavioral problems.
- We are happy to provide guidance on training resources, methods, and finding a trainer.
He isn't a puppy, but it's still important for him to learn what is expected of him in his new home.
- Be consistent from day 1 – it's much easier and less confusing for the dog to loosen the boundaries later than to implement new rules.
HOUSE TRAINED: Yes
- Ody was house trained in his previous home.
- Keep in mind that a dog who is house trained in one home may still have accidents in a new environment.
CRATE TRAINED: No
- He is not crate trained.
- If you're interested in using a crate with Ody, be prepared to start from scratch, take it slow, and make the crate a comfortable safe space for him.
Adoption Center Hours:
**New temporary hours effective 4/25/22**
Tuesday - Friday: 1:00 - 4:00 pm
Saturday: 10:00 am - 3:00 pm
Sunday & Monday: CLOSED
Visit the Pet Adoption page for more details on our latest adoption process updates.
Happy Tails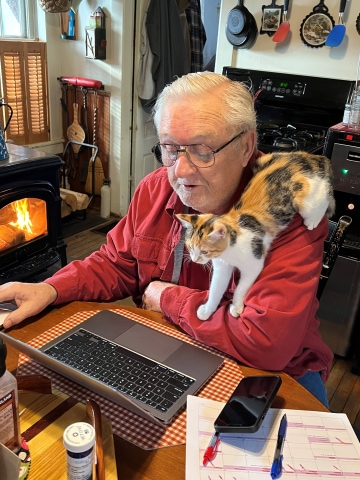 February 17, 2022
---