Riot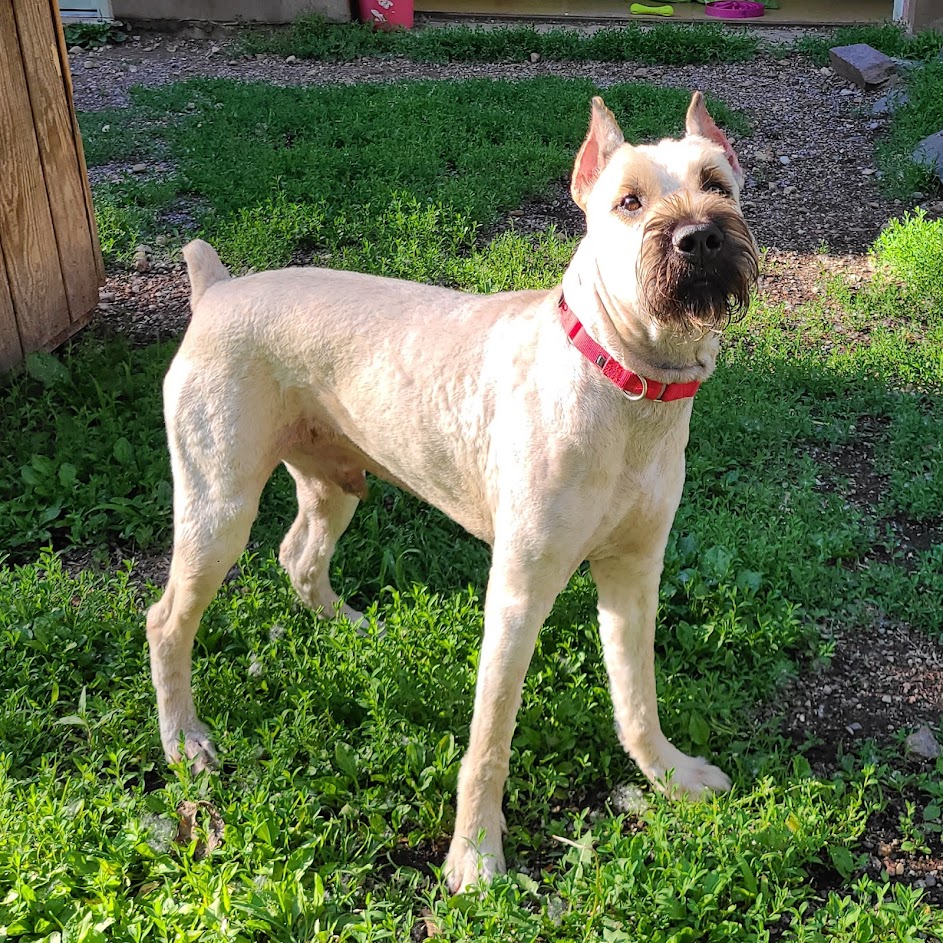 Sex: Neutered male
Dogs:
Cats:
Kids:
House Trained:
Crate Trained:
Breed: American Shelter Dog
Age: ~ 2 years old
Reason Here: He was brought to HSCC because he wasn't doing well with the children in his previous home.
Arrival Date: 5/17/2022
Energy Level:
Size/Weight: 76 lbs.
Special Considerations:
MEET RIOT!
This guy is a whole lot of dog, with a whole lot of enthusiasm for life and love to give to his new family! Riot is a bouncy, exuberant kind of guy but definitely has a sensitive side, too. He'd prefer a relatively mellow home where he can kick back and relax with the people he knows and trusts and will enjoy having plenty of space to stretch his legs. He recently got a spiffy new haircut and all of his basic vetting done, so now he's all ready for his next adventure in life. Read below for more information about Riot and if you think he could be the one for you, stop in to meet him!
ENERGY LEVEL: Medium/high
- He'll need plenty of exercise and mental enrichment every day.
DOGS: Limited experience
- Riot previously lived with a littermate (a sister) and reportedly got along well with her.
- He had limited interactions with other dogs while living with his former family.
- Here at HSCC, he has generally been non-reactive toward other dogs and is able to co-exist near them. He has done well in off-leash playgroups with another high-energy dog of similar age.
- He has barked and growled at some other dogs, mostly other intact male dogs, when in adjacent yards. He may be selective about his dog friends and do better with a few known buddies than unknown dogs at the dog park, etc.
- Slow introductions to other dogs are always recommended. Keep in mind that just because a dog has done well with some or most other dogs, doesn't mean they will like all dogs (just like people!).
CATS: Limited experience
- Riot lived with a cat when he was a young puppy, but hasn't been around cats or other small animals since then.
- If you've got small animals at home, consider ahead of time how best to introduce them and manage their interactions.
KIDS: Needs a home without young children
- Riot previously lived with several children, ranging in ages from 5 to 12. His owner noted that he would co-exist peacefully with the kids, but tried to avoid them when they were running around, making lots of noise, or roughhousing.
- There were two incidents where Riot nipped at the kids who were wrestling on or near him. The bites resulted in scratches that required 1 and 2 stitches, respectively.
- Riot's previous home included many people living in a small space. According to his owner, he would try to remove himself from the environment when possible, but did nip in those two instances when unable to do so. He'll likely be most successful in a home with adults who can recognize when he's uncomfortable and respect his space.
- We always recommend supervising interactions between kids and dogs to make sure everyone is behaving appropriately and staying safe.
SPECIAL CONSIDERATIONS:
Riot is a big guy, and can be very jumpy when excited.
- He will benefit from some basic training to help him manage his excitement and enthusiasm for life, as well as build his confidence.
- Basic training classes or a few sessions with a trainer can be a great way to get started.
- Training is a great way to build a bond with your new pup, like learning a common language.
- We recommend positive reinforcement-based training – teach Riot what you want him to do! We do not recommend e-collar or punishment-based training, as these methods often have long-term negative effects on dogs (physically as well as psychologically) and create behavioral problems.
- We are happy to provide guidance on training resources, methods, and finding a trainer.
He isn't a puppy, but it's still important for him to learn what is expected of him in his new home.
- Be consistent from day 1 – it's much easier and less confusing for the dog to loosen the boundaries later than to implement new rules.
He's got a spiffy new haircut now, and will need routine grooming for the rest of his life, not just for appearance but to keep him comfortable and healthy.
HOUSE TRAINED: Yes
- Riot was house trained in his previous home.
- Keep in mind that a dog who is house trained in one home may still have accidents in a new environment.
CRATE TRAINED: Somewhat
- Riot was previously crate trained, but was not often crated in his previous home. When left alone, he was generally either tethered outside or left with run of the home.
- If you're interested in using a crate with Riot, be prepared to start from scratch, take it slow, and make the crate a comfortable safe space for him. Keep in mind that he'll need a pretty big crate!
Adoption Center Hours:
**New temporary hours effective 4/25/22**
Tuesday - Friday: 1:00 - 4:00 pm
Saturday: 10:00 am - 3:00 pm
Sunday & Monday: CLOSED
Visit the Pet Adoption page for more details on our latest adoption process updates.
Happy Tails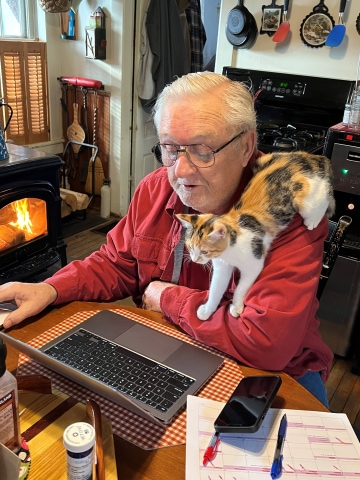 February 17, 2022
---