Seven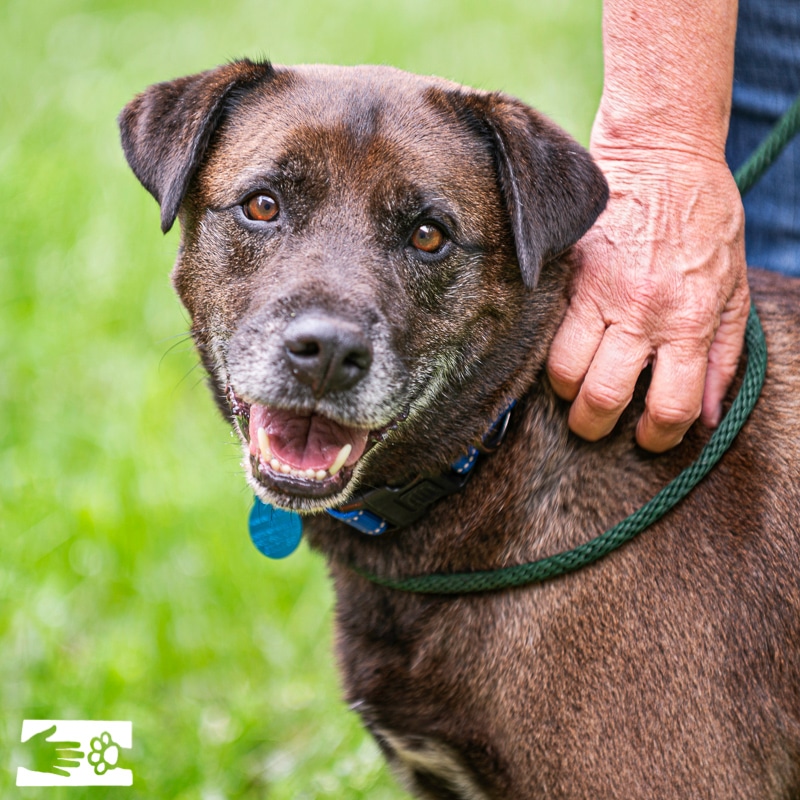 Sex: Neutered male
Dogs:
Cats:
Kids:
House Trained:
Crate Trained:
Breed: American Shelter Dog
Age: ~ 7 years old
Reason Here: Seven was brought to HSCC when his owners could no longer care for him.
Arrival Date: 6/13/2022
Energy Level:
Size/Weight: 62 lbs.
Special Considerations:
MEET SEVEN!
He's a sweet, sensitive pup looking for a new family to love. Seven is a pretty low-key kind of guy - quiet, unobtrusive, and content to curl up at your feet. He does have a more playful side, though, especially when there are squeaky toys involved (his bouncy trot around the yard with a favorite toy is almost too cute!). He's always happy to get outside, whether that's for a walk around the block, a roll in the cool grass, or even a swim! Seven is looking for a home where he can enjoy plenty of peace and quiet, and cuddles with his people. If that sounds like your place, he would love to meet you!
ENERGY LEVEL: Medium
- He'll need daily exercise and mental enrichment.
DOGS: Has lived with another dog, has a mixed history with others
- Seven lived with another dog in his previous home. They generally got along well and he sometimes seemed to gain confidence from the other dog, especially when greeting new people.
- There were a few instances where Seven would growl at the other dog when she came too close to his food or a toy in his possession but never escalated beyond a warning snap.
- His previous owners reported that Seven seemed uneasy around other dogs, on or off leash, and would move away or correct those that approached too quickly, but may warn up to them with time.
- Here at HSCC, he has generally been unreactive toward other dogs in nearby spaces and has been relaxed on a walk with another (much larger) dog, but gave her a warning when she got too close.
- Overall, Seven doesn't seem particularly interested in engaging with other dogs, but communicates very nicely with them.
- Slow introductions to other dogs are always recommended. Keep in mind that just because a dog has done well with some or most other dogs, doesn't mean they will like all dogs (just like people!).
CATS: No known experience
- Seven doesn't have any experience with cats or other small animals.
- If you've got small animals at home, consider ahead of time how best to introduce them and manage their interactions.
KIDS: Has lived with young children, but would prefer a home with older kids and adults
- In his previous home, Seven lived with a baby and a toddler. He would generally co-exist well with them, but would startle at sudden, loud noises or being jostled.
- There were 3 instances where Seven nipped at the child when being bumped into, hit, or surprised. In each instance, it was a single snap that made contact but did not break the skin. This is indicative of good bite inhibition (meaning, he has good control of his teeth and bite pressure, intentionally not causing injury).
- He'll likely be most successful in a home with older kids and adults who can respect his boundaries and recognize when he's uncomfortable.
- We recommend supervising interactions between kids and dogs to make sure everyone is behaving appropriately and staying safe.
SPECIAL CONSIDERATIONS:
Seven is a sensitive guy, who will likely be most comfortable in a relatively quiet home without a lot of noise or commotion.
He isn't a puppy, but it's still important for him to learn what is expected of him in his new home. Basic training classes or a few sessions with a trainer can be a great way to get started.
- Be consistent from day 1 – it's much easier and less confusing for the dog to loosen the boundaries later than to implement new rules.
- Training is a great way to build a bond with your new pup, like learning a common language.
- Learning new skills is also a great way for nervous dogs to build confidence!
- We recommend positive reinforcement-based training – teach Seven what you want him to do! We do not recommend e-collar or punishment-based training, as these methods often have long-term negative effects on dogs (physically as well as psychologically) and create behavioral problems.
- We are happy to provide guidance on training resources, methods, and finding a trainer.
HOUSE TRAINED: Yes
- Seven was house trained in his previous home.
- Keep in mind that a dog who is house trained in one home may still have accidents in a new environment.
CRATE TRAINED: No
- Seven has not been crate trained.
- However, he may appreciate having a large crate with the door left open, or another safe space of his own in his new home.
Adoption Center Hours:
**New temporary hours effective 4/25/22**
Tuesday - Friday: 1:00 - 4:00 pm
Saturday: 10:00 am - 3:00 pm
Sunday & Monday: CLOSED
Visit the Pet Adoption page for more details on our latest adoption process updates.
Happy Tails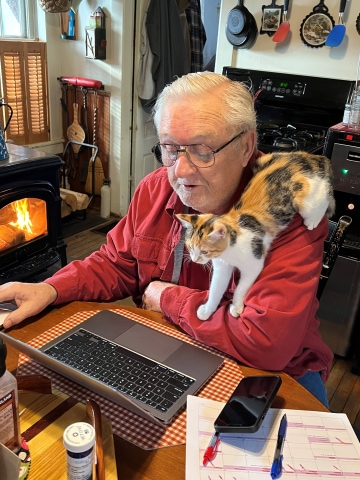 February 17, 2022
---