"She is the center of our world"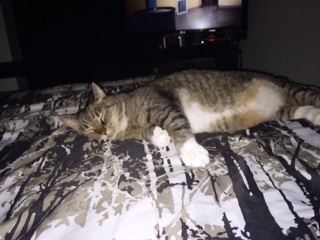 Sex:
Dogs:
Cats:
Kids:
House Trained:
Crate Trained:
Breed:
Age:
Reason Here:
Arrival Date:
Energy Level:
Size/Weight:
Special Considerations:
Bea (now known as Lucy) is doing great and loves her new home and mom and dad. She now runs the house and especially loves her curious adventures in a big environment. She is doing wonderful and has so much energy. Her dad plays with her a ton in the morning and I do plenty of playing in the evening. She is the center of our world. We love her so much.
"She still likes to eat and lets us know when it is time to fill her belly. Her talkative personality is still present and we love every minute of it. We are working on the issue of being picked up and she is getting better. Little by little she is allowing us to pick her up.
Overall, she is loving her new home and we couldn't be more happy. So thank you very much to all of you for giving us our fur baby and taking good care of her until she went to her new home. Lucy says hi and sends her love. Please give thanks to everyone that loved her before she found a home."

Adoption Center Hours:
Tuesday - Friday: 1:00pm – 6:00pm
Saturday: 10:00am - 4:00pm
Sunday & Monday: CLOSED
Happy Tails