She's fitting in perfectly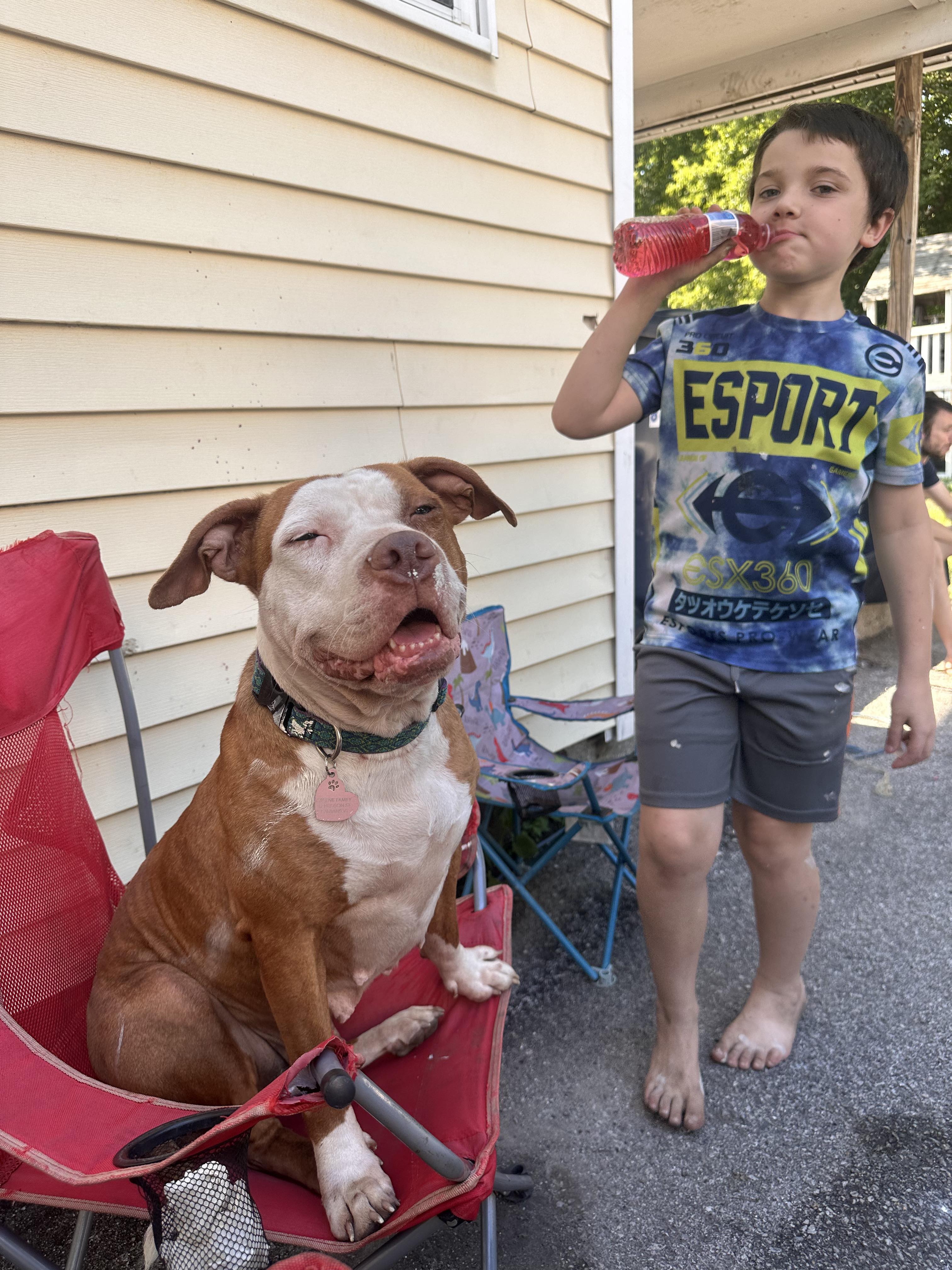 Sex:
Dogs:
Cats:
Kids:
House Trained:
Crate Trained:
Breed:
Age:
Reason Here:
Arrival Date:
Energy Level:
Size/Weight:
Special Considerations:
Jamie is happy as can be! She's fitting in perfectly. She loves car rides now, and I even have a hard time trying to get her out of the car cause she would rather keep going. She loves to be around all of our friends and family at BBQs (cause she gets all the lovings and treats that she could ask for), and absolutely LOVES all the neighborhood kiddos and dogs (especially the puppies). We couldn't ask for a better girl!
Adoption Hours:
Tuesday-Friday: 1PM - 5PM
Saturday: 10AM - 4PM
Sunday & Monday: CLOSED
Happy Tails