She's the most talkative cat I think I've ever had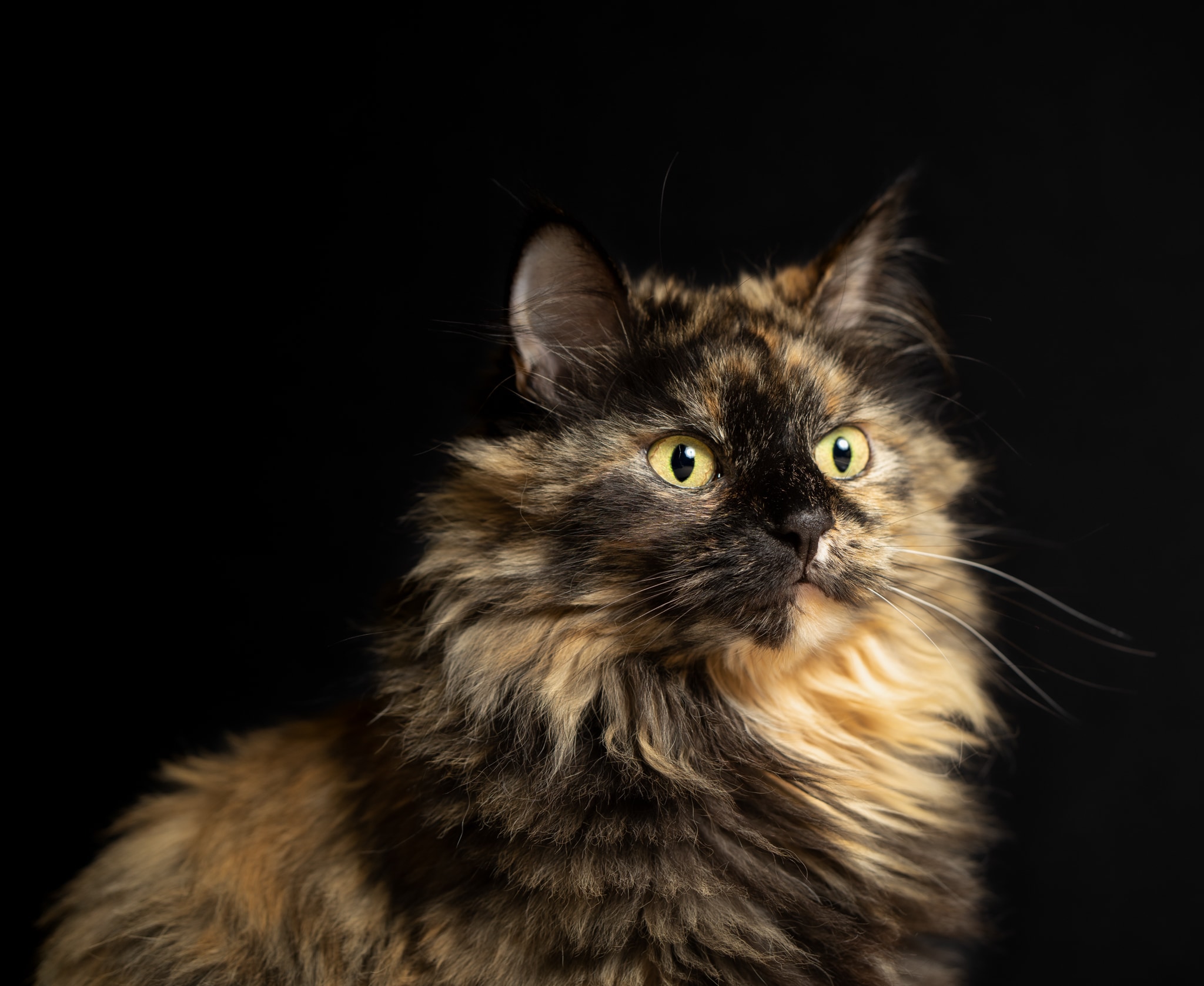 Sex:
Dogs:
Cats:
Kids:
House Trained:
Crate Trained:
Breed:
Age:
Reason Here:
Arrival Date:
Energy Level:
Size/Weight:
Special Considerations:
"It's been three months since I brought Mia (formerly Gigi) home, and she's doing just wonderful. I'm sure you remember that she was a skinny and scraggly 6.6 pounds when she was adopted, but she has filled out to a healthy and fluffy 7.8 pounds.

She's the most talkative cat I think I've ever had (and that's really saying something). She loves to chirp, trill, meow, grunt, and murr all day long. She even talks in her sleep! I place her bed on my desk during the day, and she often curls up and naps there while I edit photos. She also loves going out on the screened-in back porch to survey the garden and squirrels.

She's a bit of a daredevil, and will open the linen closet door if it's not latched completely and jump down the laundry chute. Obviously not the best thing she could do, so we always double check the door now. She does love to explore, so I have some cat tunnels for her - her favorite is a cat-sized blue collapsible cube that we've named the Cube of Solitude.

She's such a wonderful addition, and I'm so happy to have her. Thank you!"
Adoption Center Hours:
**New temporary hours effective 4/25/22**
Tuesday - Friday: 1:00 - 4:00 pm
Saturday: 10:00 am - 3:00 pm
Sunday & Monday: CLOSED
Visit the Pet Adoption page for more details on our latest adoption process updates.
Happy Tails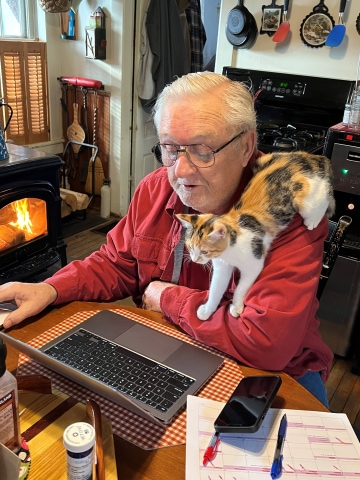 February 17, 2022
---