Sour Patch Cat is now Queen of the Apartment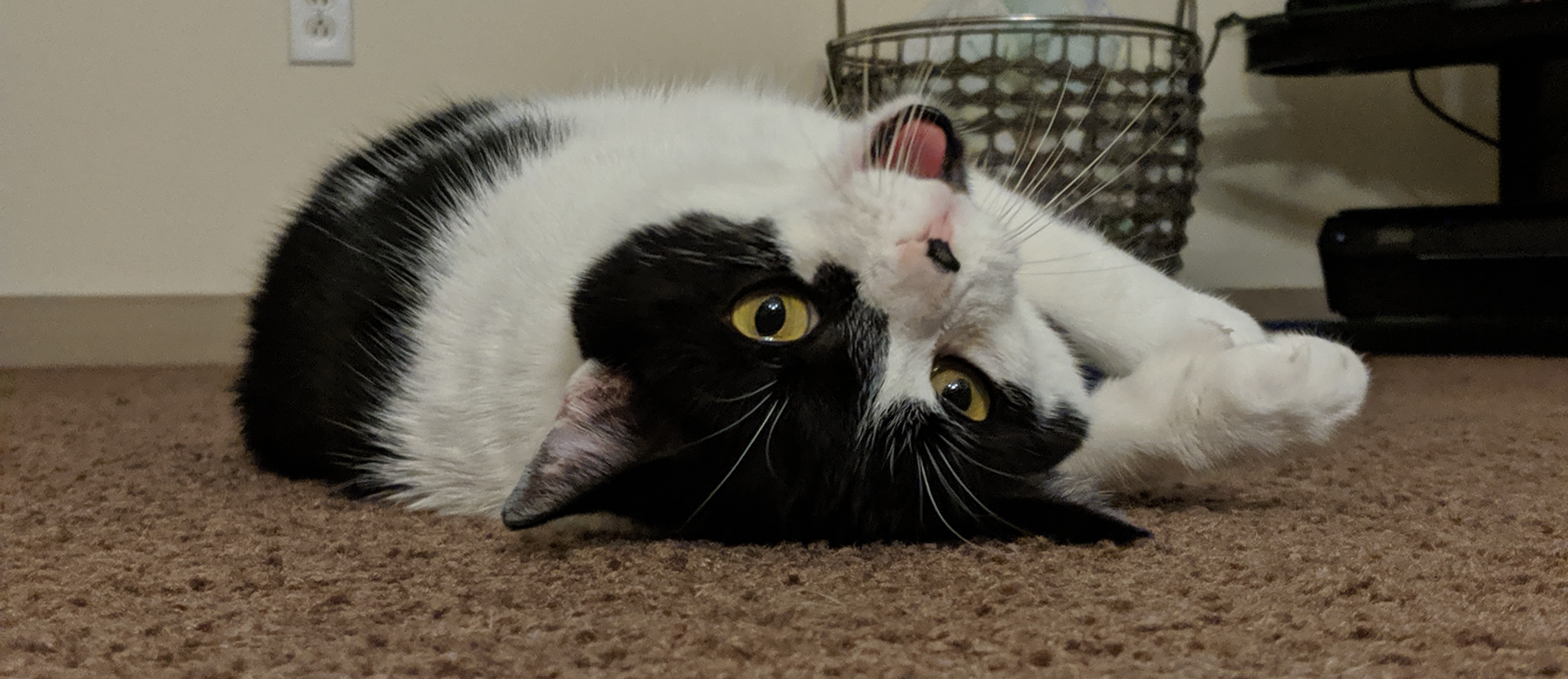 Sex:
Dogs:
Cats:
Kids:
House Trained:
Crate Trained:
Breed:
Age:
Reason Here:
Arrival Date:
Energy Level:
Size/Weight:
Special Considerations:
It took this sour patch cat a few weeks to come out of her shell and hiding, but now your resident weirdo is pretty much queen of the apartment (and boy, does she know it!).

She follows me from room to room, and when I come home from work I can almost always count on Sweetie to run to the door and greet me. She's still not a lap cat by any means, but she's actively seeking more and more attention from me and even my friends when they visit.

Sweetie loves to post up on in the windows of my apartment and watch the world go by. She also loves to barge into my room at five in the morning to yell at me until I throw her toys for her. When she really wants something from you, though, she'll stand on her back legs like a little bear and give you major kitten face. It melts my heart every time.

I love this cat, and even though we've only been together a short time, I can't imagine Sweetie not being here with me. She makes me laugh and I love watching her become the happy cat she was always meant to be. Thank you all so much for the terrific care you provided her until I could take her home.
Adoption Center Hours:
Tuesday - Friday: 1:00pm – 6:00pm
Saturday: 10:00am - 4:00pm
Sunday & Monday: CLOSED
Happy Tails