We Hit the Feline Jackpot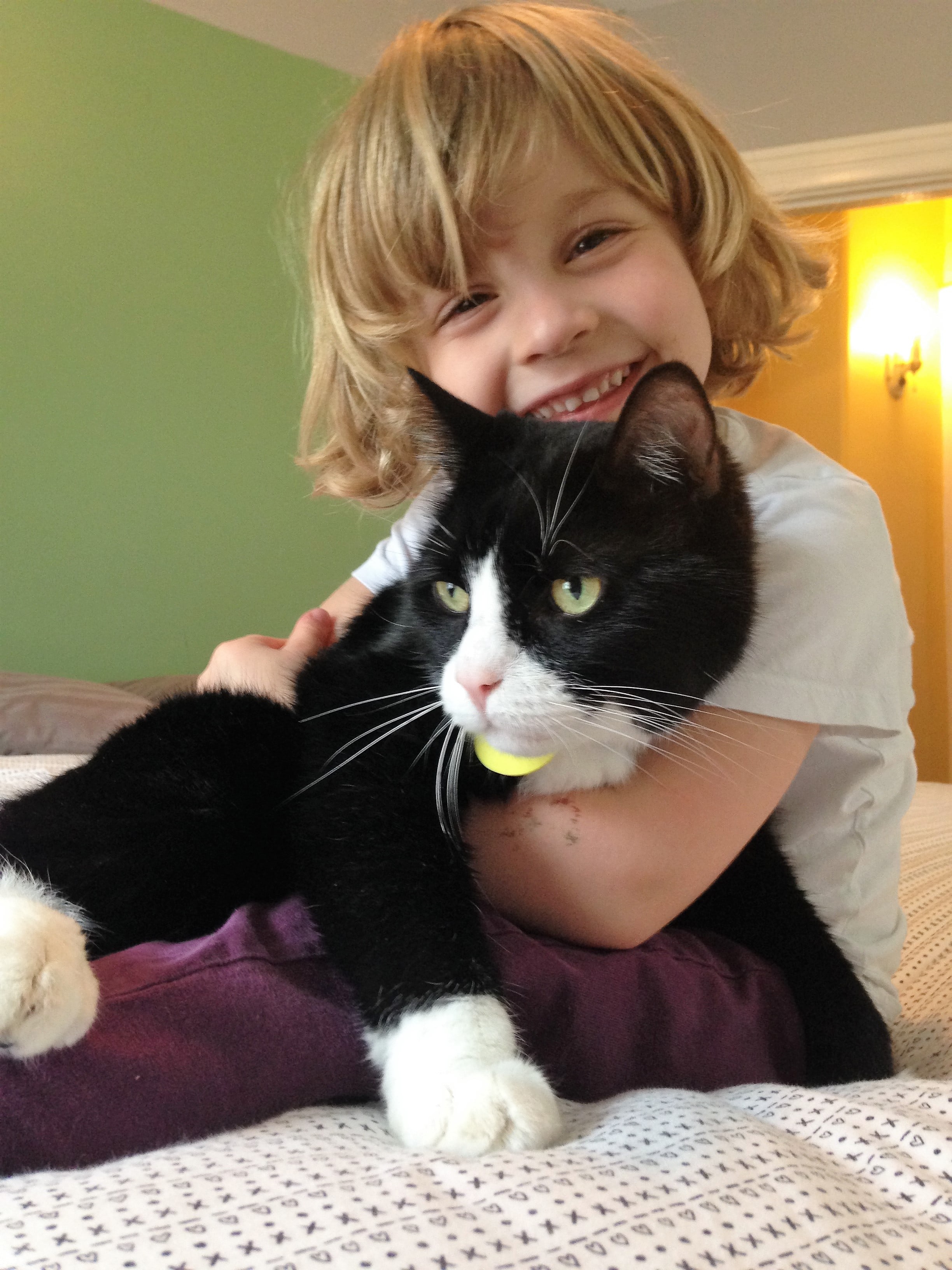 Sex:
Dogs:
Cats:
Kids:
House Trained:
Crate Trained:
Breed:
Age:
Reason Here:
Arrival Date:
Energy Level:
Size/Weight:
Special Considerations:
Hi there! Our family just realized it has been six months since we adopted our cat, Alfred (formerly known as Odin), so we wanted to thank you for matching us with the tuxedo cat of our dreams. We really feel like we hit the feline jackpot with this sweet fellow. Alfred is such a friendly, social, easygoing cat. He is fond of his quiet time and lounging on all the soft surfaces in our home, but he also enjoys hanging out with his people, batting at his toys, noisily instructing us to feed him, and keeping a close eye out for mice. He has tremendous patience with our three young children and their overwhelming love for him. Alfred is great with everyone, from our twin one-year-olds whose first words were "kitty" and "cat," to the grumpy family dog, but he reserves his greatest affection for our four-year-old son (who proudly identifies as Alfie's person). We really adore Alfred and couldn't ask for a more wonderful cat. He is as distinguished as his name and tuxedo suggest, and he has been quite a gentleman since moving in with us. This cat brings such joy to our family and we are so thankful he is ours. Thank you for taking good care of Alfred and the many other animals you assist day after day. You are amazing!
Adoption Center Hours:
**New temporary hours effective 4/25/22**
Tuesday - Friday: 1:00 - 4:00 pm
Saturday: 10:00 am - 3:00 pm
Sunday & Monday: CLOSED
Visit the Pet Adoption page for more details on our latest adoption process updates.
Happy Tails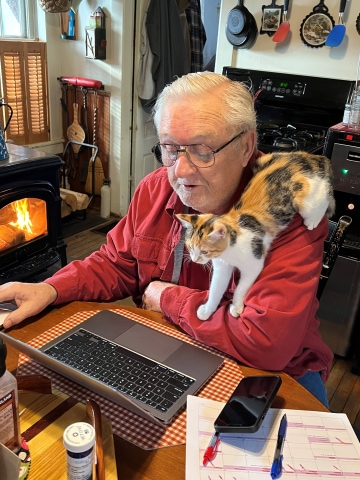 February 17, 2022
---