"We couldn't have asked for a better experience finding our new little friend."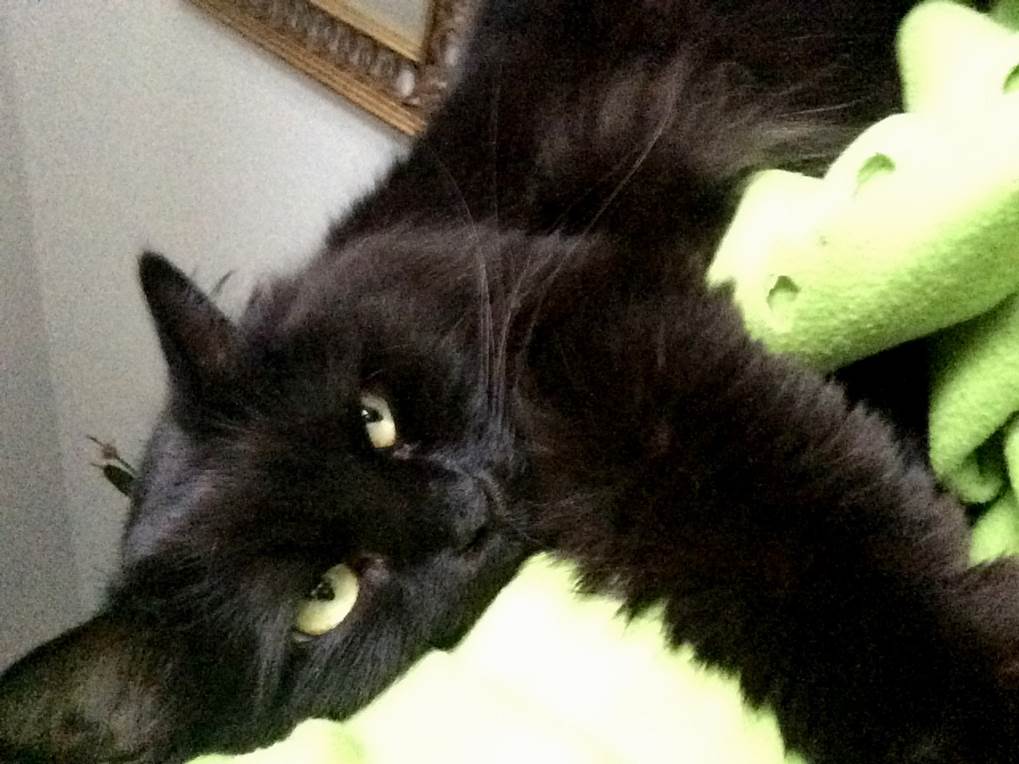 Sex:
Dogs:
Cats:
Kids:
House Trained:
Crate Trained:
Breed:
Age:
Reason Here:
Arrival Date:
Energy Level:
Size/Weight:
Special Considerations:
Hello friends! We just passed our 1st year anniversary with Genie and she is doing great! Since bringing Genie home last June, she's been warming up to us more and more. She is still very opinionated and will tell you exactly what she does or does not like. She'll curl up in our laps or next to us on the couch, sleep with/on us, play, or sit & chat with us. She often seeks attention from us, and will sit in front of us and meow until we pat her. She has even started to enjoy belly rubs on occasion, of course only on her terms. We learned very quickly to pay attention and watch out for the moment she's had enough.
"Genie enjoys starting her days with a sunbath, as the weather allows. After that, it's playtime! You can typically find her zooming around the apartment at full speed, or chasing mice & paper balls. She has a bad habit of putting her mice under the fridge or couch, and then trying to fit underneath to get them (she still hasn't realized she will never fit under to get them, but is always excited when we get them out for her). The rest of the day, you can find Genie taking a nap in a comfy location. You might also find her at her water dish; she has to hit the dish every so often, just to make sure it didn't come to life since drinking out of it the last time.
Genie had the opportunity to go outside one day since she is always so curious about what was on the "other side of the door". We got her a harness which she hates, but is slowing beginning to understand that if she lets us put it on, she gets to go outside and play in the grass!
She was letting us brush her back and sides quite a bit and even her belly a few times. Winter came and static electricity overtook her coat so she wouldn't let us brush her (we tried conditioner, but she did NOT like that). Unfortunately, we had to shave her because the mats were just too bad and appeared to be getting painful. She was not very happy with us, but it reminded us how much progress she's made in the past year! I never thought she was going to want to jump up on the couch and snuggle up to me on a daily basis, among other things! She is such a different cat then when she was in the shelter!
Thank you to everyone at HSCC, especially Cindy, for all of your help through the year! We couldn't have asked for a better experience finding our new little friend. We also really appreciate all of your help with learning how to deal with her often times, crazy behavior!"
Adoption Center Hours:
Tuesday - Friday: 1:00pm – 6:00pm
Saturday: 10:00am - 4:00pm
Sunday & Monday: CLOSED
Happy Tails