We feel so lucky we adopted him!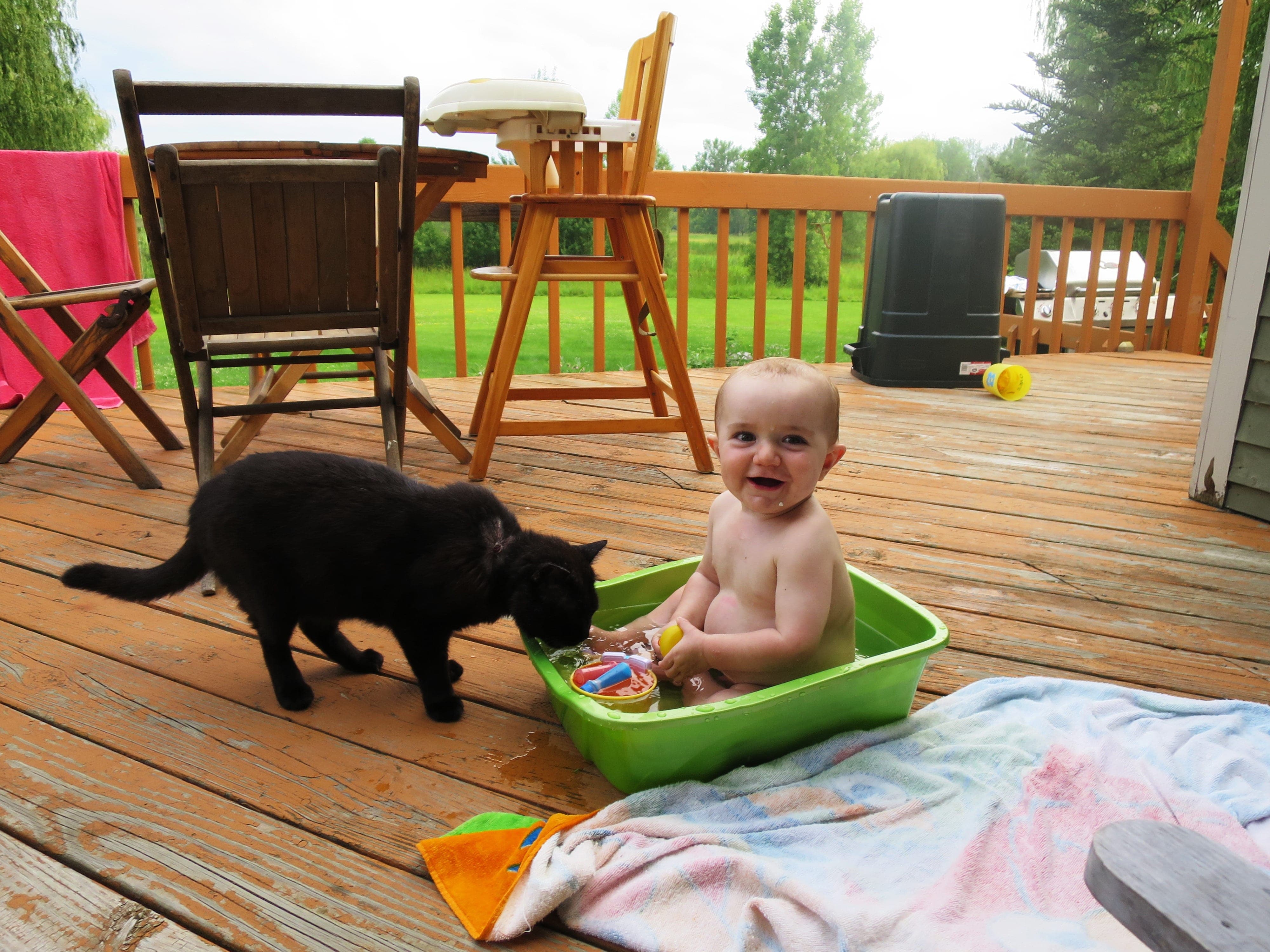 Sex:
Dogs:
Cats:
Kids:
House Trained:
Crate Trained:
Breed:
Age:
Reason Here:
Arrival Date:
Energy Level:
Size/Weight:
Special Considerations:
Baloo came to us as a stray with extensive, deep wounds around his neck. They could have come from an embedded collar or another source. His wounds were deep into the muscle and required lots of treatment, TLC and even cold-laser treatments performed by the vets at Qi Veterinary Clinic. This is a wonderful update to receive!
I've been meaning to contact you about Baloo and let you know what a wonderful cat he is for our family. He is the perfect blend of affection and independence. His neck is mostly healed. A lot of the hair has grown back and while it still seems to get scratched easily, it's much better than it was. He is very tolerant with the kids and we all love snuggling with him at night. We feel so lucky we adopted him!
Adoption Center Hours:
Tuesday - Friday: 1:00pm – 6:00pm
Saturday: 10:00am - 4:00pm
Sunday & Monday: CLOSED
Happy Tails