A wonderful addition to our home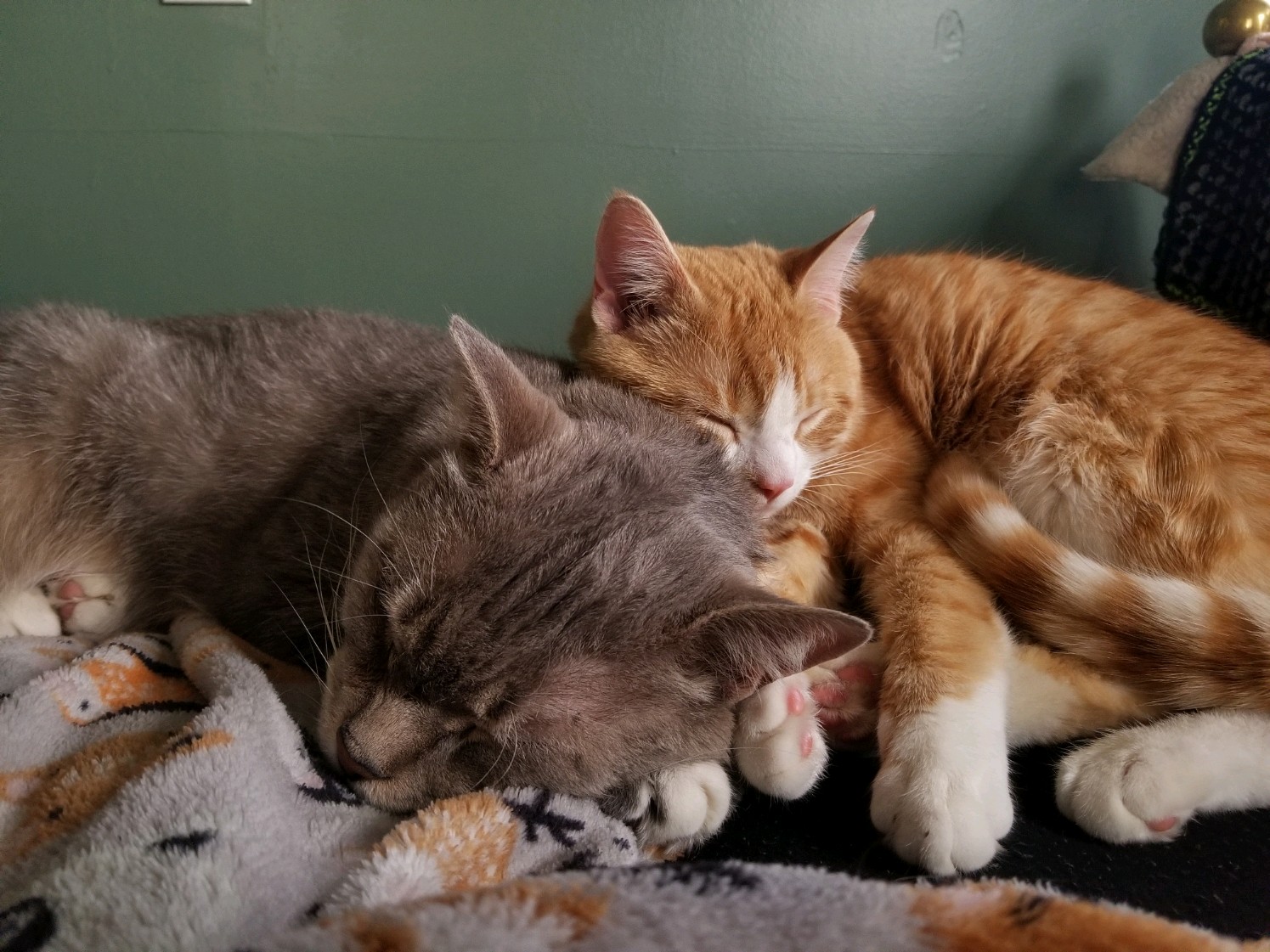 Sex:
Dogs:
Cats:
Kids:
House Trained:
Crate Trained:
Breed:
Age:
Reason Here:
Arrival Date:
Energy Level:
Size/Weight:
Special Considerations:
Crayola, AKA Princess, The Baby, The Specimen, and whatever we come up with that day; has been doing great these past few months! He spends his days getting lots of love and attention from the four college kids he rooms with, and playing with his big brother Oak Tree (the gray kitty). Crayola is very cuddly and loves to snuggle up between me and my partner at night. In the morning, Crayola likes to alert us that he is awake and requires attention by head-butting us until we wake up. Some mornings it's hard to get to work because all he wants to do curl up on my chest. Crayola has been a wonderful addition to our home, he is so sweet and energetic and we all love him so much!
Adoption Hours:
Tuesday-Friday: 1PM - 5PM
Saturday: 10AM - 4PM
Sunday & Monday: CLOSED
Happy Tails