5 Things to Consider When Adopting a Dog
May 20, 2021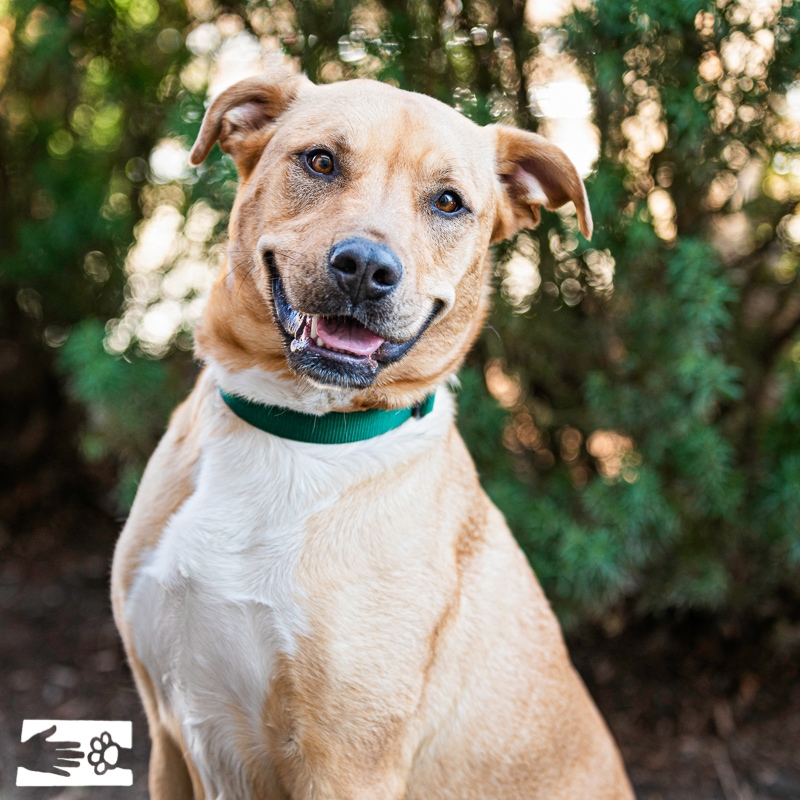 The experience of adopting a new furry family is an exciting one, but sometimes all that excitement can cause us to jump into things a bit too soon or perhaps overlook some important factors about ourselves and/or the animal we have our eye on. If you're thinking about adding an American Shelter Dog to your home, here are 5 important things to consider first:
1. Looks aren't everything! Some people love fluffy dogs, others have an affinity for teeny tiny or extra-large pups, and some are drawn to wrinkly, squishy faces – and that's just fine. But every dog is an individual, and looks are just the beginning. Lots of different factors influence how playful, athletic, social, or snuggly a dog is, and appearance isn't always a good predictor. (Trust us, we've met some short, stocky dogs who turn out to be remarkably agile and plenty of big, strong dogs who prefer snuggles over all else.) Don't judge a book dog by its cover coat, but look at the whole package when considering which pup is a good match for your family.
2. Take your time! Bringing home a new dog is super exciting, and you'll no doubt want to show them off to the whole world right away. But imagine that you've been dropped into the middle of a new city, where you don't know anyone, don't speak the local language, and don't know the social rules. It's going to take you some time to adjust and figure out what's going on, and the same goes for your dog. They'll need some time to relax at home and bond with you before hitting those pet stores, brunch patios, and busy hiking trails. Keep it low key for at least a couple of weeks while your pup gets to know their new neighborhood, then gradually expand their world. Some dogs prefer to stick close to home and what's familiar, while others are eager to explore new places and make new friends.
3. Expect the unexpected! There are lots of things you can do to prepare before bringing home a new pup but whatever their age, breed, or background, there are bound to be surprises. Maybe you learn that your dog is crazy about tennis balls or that they snore like a freight train, or maybe you start to see some problem behaviors that you didn't anticipate. The good news is, there are lots of great resources out there to help families address those challenges, and we're happy to point you toward some of our favorites.
4. Training isn't just for problems! Training is a great way to build a bond with your dog, like learning a common language. It doesn't need to wait until there's a problem; classes or a few sessions with a trainer can help you and your pup build skills that will be invaluable in the long run. Learning new tricks is great enrichment for any dog (especially on those days when the weather has everyone wanting to stay holed up indoors!). Those skills can help prevent behavior problems, make vet care easier for everyone, and yes, help you achieve those Insta-worthy photos.
*Remember to keep it positive! The best way to train your pup is by rewarding those behaviors that you want to see more often. Avoid using pain or punishment, as that can have serious consequences for everyone involved.*
5. We love dogs…. because they're dogs! We love them for their happy-go-lucky, silly, and sweet personalities and their loyal, loving companionship. But those furry family members are still dogs, and will do dog things. Running, barking, chewing, chasing, and digging are all normal, natural things for dogs to do. Whatever their particular tendencies, they all need a safe outlet for their innate dog-ness!
Adopting a new pet is a serious decision, but when made thoughtfully can be one of the most rewarding. HSCC is here to help answer questions or address concerns that you may have - reach out to us at any time! You can learn more about the questions you should ask or things to look out for before adopting a dog in this recent interview with WCAX.
If you're ready to take the leap, please visit our adoptable dogs page
Categories: Blog | Tags: | Posted by: admin
Adoption Hours:
Tuesday-Friday: 1PM - 5PM
Saturday: 10AM - 4PM
Sunday & Monday: CLOSED
Happy Tails