She is a mischievous little chatterbox
March 27, 2018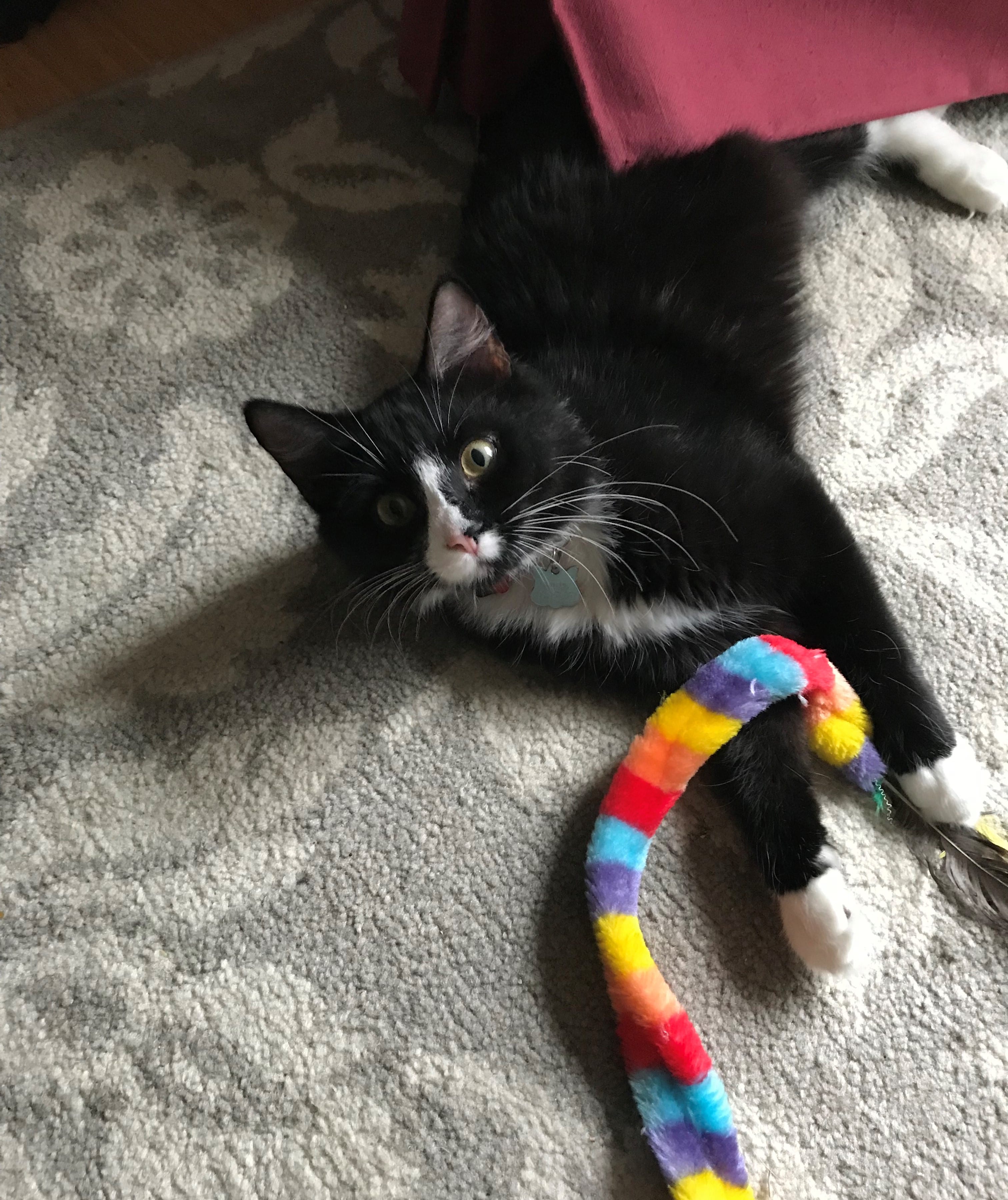 Hello! We wanted to share an update about the kitten we adopted, Boots, whose name is now Charley. It did not take long for Charley to get settled into our home and we are enjoying getting to know her. She is a mischievous little chatterbox who is always exploring and finding new places to play, constantly talking to us as she goes about her day. She loves to play and snuggle when she gets sleepy. We are so happy to have her and know that she is happy to be with us too! Thank you so much for giving us the opportunity to adopt her, we are so thankful for all of the work you have done for Charley and all of the other animals your serve!
Adoption Center Hours:
Tuesday - Friday: 1:00 - 6:00 pm
Saturday: 10:00 am - 4:00 pm
Sunday & Monday: CLOSED
Please note we have limited services one hour prior to closing. Dog visitations end at 5:30PM on weekdays and at 3:30PM on Saturday. While we do our best to accommodate all visitors, if you are interested in adopting, we recommend visiting us earlier in the day.
Happy Stories