What is an American Shelter Dog?
December 30, 2021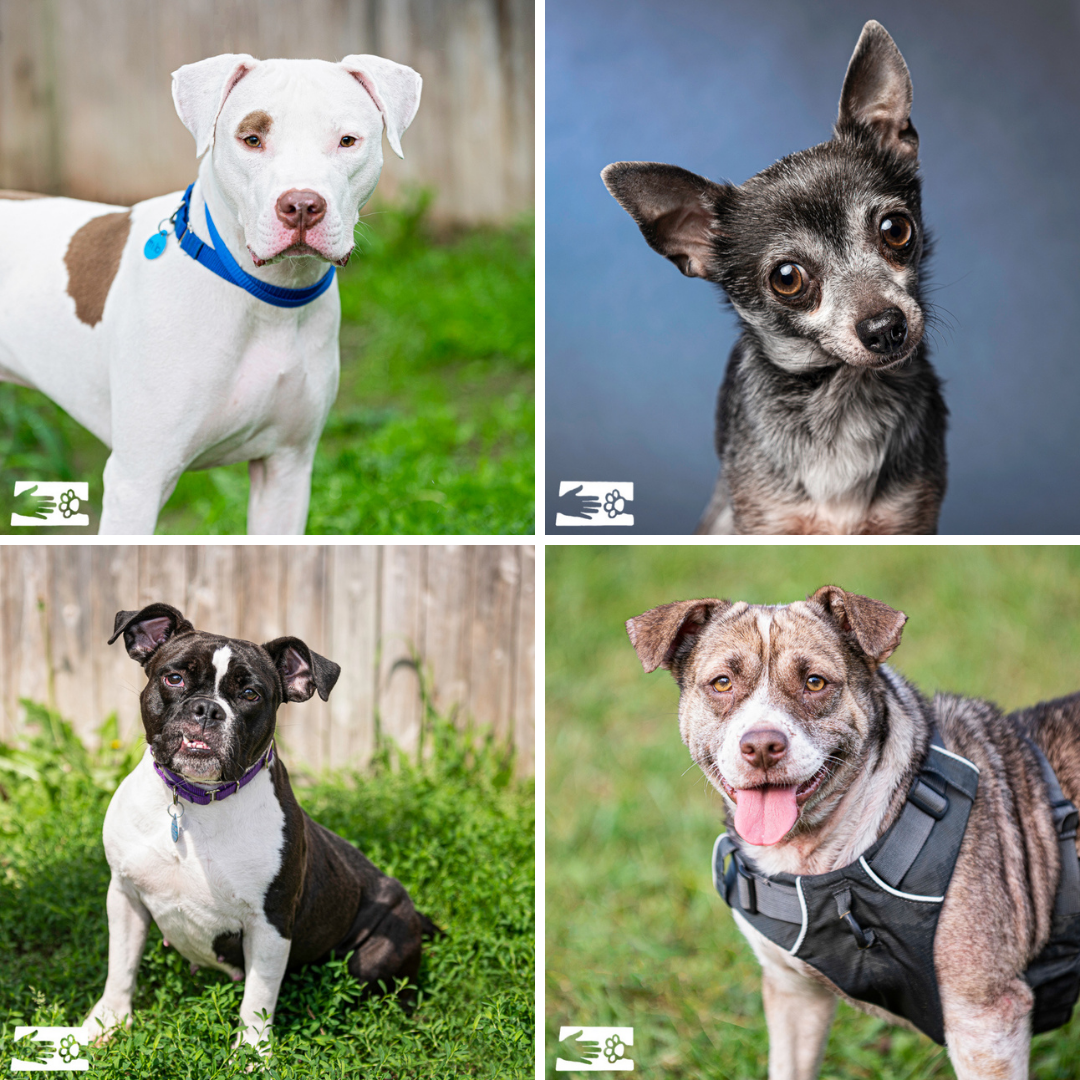 If you've been looking at HSCC's adoptable dogs, you probably noticed that a dog's breed is usually listed as "American Shelter Dog". What does that mean and why do we (and other organizations) use that terminology?

These three puppies are littermates. Do you think they'll grow up to look and act the same?
What is an American Shelter Dog?
You may not have heard the name before, but you've probably met a bunch of them! You could call them mixed breeds, mutts, or "Heinz 57", but we've chosen the name "American Shelter Dog" to capture the spirit and individuality of these pups. Every American Shelter Dog is different, both in physical appearance and temperament. Some are teeny tiny while others are extra-large; some are couch potatoes while others could run and play all day. There are puppies and seniors; those who've mastered lots of tricks and those who look forward to training; dogs with magnificent fluffy coats and dogs sporting shorter 'dos. But they all have one thing in common – they're all pretty great!
Why do we not state breeds?
The reality is, we don't know the lineage of most of the dogs coming through our doors, and assigning them inaccurate labels doesn't do anyone any good. Sure, there are plenty of dogs who have breed-typical characteristics – Shepherd ears, squishy Shar Pei face, hound dog voice, or all of the above – but we can't see or hear their complete genetic makeup and it's very costly to do testing on hundreds of dogs each year. It's impossible to determine a dog's breed just by looking at them and even experts aren't that great at guessing. We encourage prospective adopters to look beyond first appearances and consider each dog as the individual that they are. Yes, different breeds do have different behavioral tendencies, so it's not a bad idea to do some research if you're looking for something specific. If knowing your canine companion's breed is important to you (or you just think it would be fun!), you could choose to do an at-home DNA test after bringing your American Shelter Dog home.
How can we help?
If you're thinking about adopting, we're happy to talk through the realities of dog care, what you're looking for in a new canine companion, and who might be a good fit. Some dogs come to us with lots of information about their previous lives while others have more mysterious backgrounds. As part of the adoption counseling process, we'll give you all the information that we have. Our goal is to help each family find a dog that fits in with their lifestyle, whatever breed (or most likely, breeds) they may be!
Categories: Blog | Tags: | Posted by: admin
Adoption Hours:
Tuesday-Friday: 1PM - 5PM
Saturday: 10AM - 4PM
Sunday & Monday: CLOSED
Happy Tails