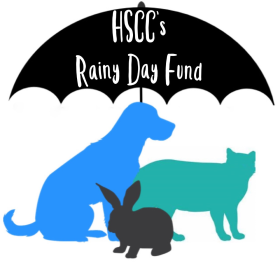 One of the Humane Society of Chittenden County's top priorities is to keep pets with the people who love them. The Rainy Day Fund helps financially insecure members of our community avoid relinquishing their beloved companions by offering financial assistance to pay for their pet's emergency medical treatment.
In 2020, the fund supported veterinary care for 29 dogs, cats, and small animals. The fund is needed now more than ever as HSCC receives more and more requests for veterinary financial assistance.
As with all of HSCC's programs, this service is completely donor-funded and makes a significant difference in the lives of both people and animals. Please complete the donation form below if you would like to support the Rainy Day Fund today.