A Letter from Noah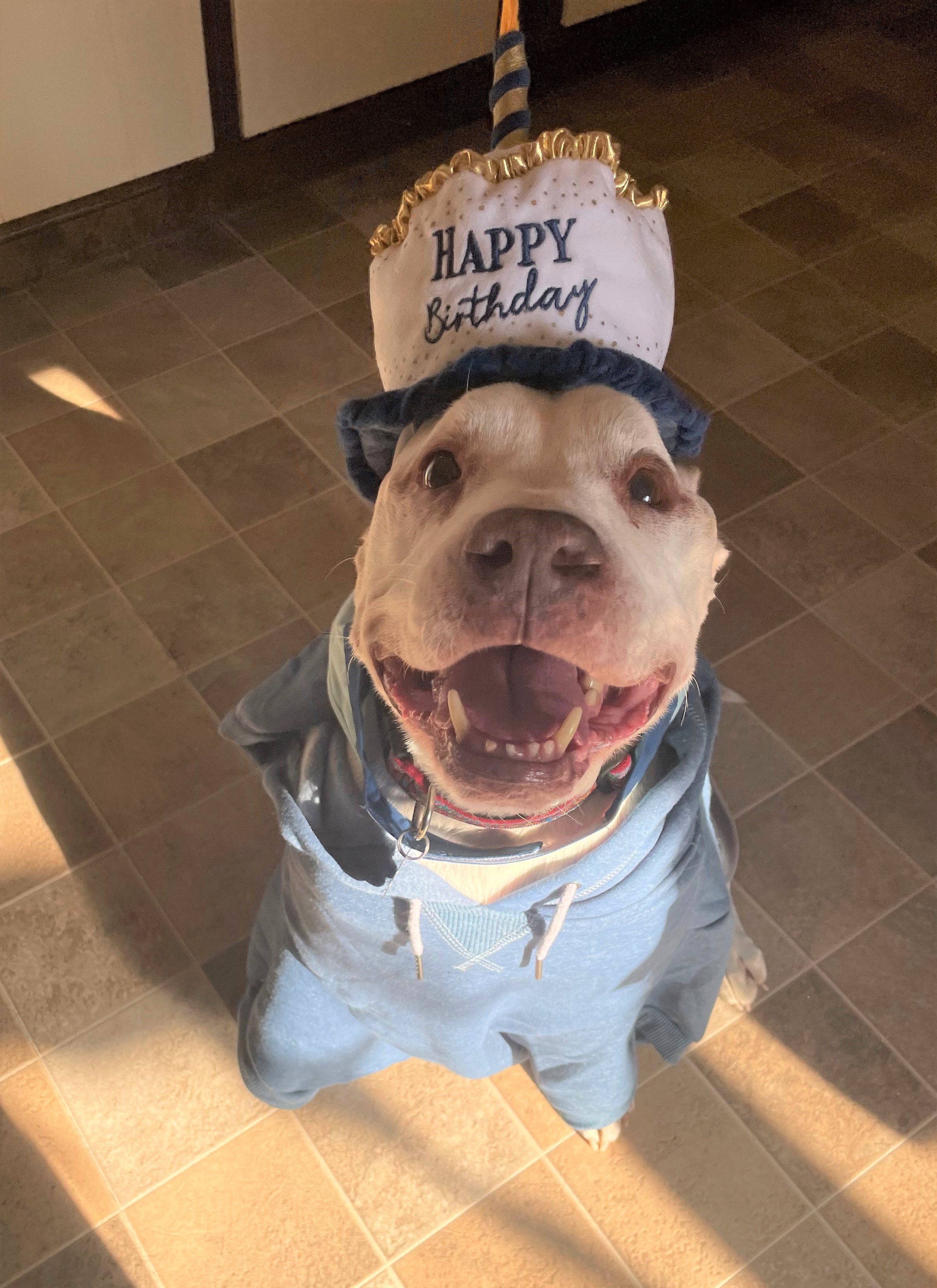 Sex:
Dogs:
Cats:
Kids:
House Trained:
Crate Trained:
Breed:
Age:
Reason Here:
Arrival Date:
Energy Level:
Size/Weight:
Special Considerations:
As you can see from the photos, I am enjoying my retirement home. My new mom thought I'd sleep in a crate at night, but don't worry, after a quick chat we settled on sleeping in my bed together. I have met everyone in my new mom's family, which has meant so many new toys, treats, and love! I do like everyone to be where I can see them, so I find myself trotting between rooms checking on everyone. It is exhausting, but every time I enter a room it's all about me, which I love!

I have three very little siblings and while mom has told me I can't meet them yet, I did introduce myself to the rabbit. He was not afraid of me at all, which made me excited! The ferrets Lucky and Seth (fellow HSCC alumni) are a bit much for me right now but I do watch them through the gate, they are very entertaining. I have met one other dog, an old man like me. He was great, we agreed that we didn't care about each other and moved on. Another dog, who was unleashed, introduced himself to me very aggressively. While I was angry, I listened to my new mom and kept walking with her after a few barks.

My birthday was December 14th and I spent the day baking dog-friendly cupcakes with my new great grandpawrents. I have already opened so many toys that I know how to take the tag off myself before I run away with it. A HUGE thank to all of you at HSCC for my wonderful care while I was with you. I will keep you all posted on my retirement gig!
Adoption Hours:
Tuesday-Friday: 1PM - 5PM
Saturday: 10AM - 4PM
Sunday & Monday: CLOSED
Happy Tails