Blue - Pronature Pal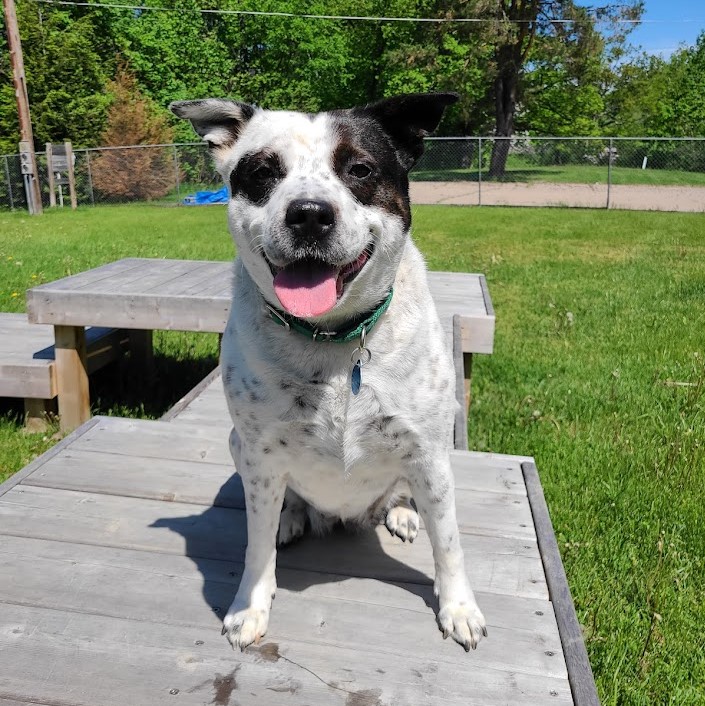 Sex: Spayed female
Dogs:
Cats:
Kids:
House Trained:
Crate Trained:
Breed: American Shelter Dog
Age: ~ 5 years old
Reason Here: She was brought to HSCC due to her reactivity toward other dogs in her previous home.
Arrival Date: 5/10/2022
Energy Level:
Size/Weight: 45 lbs.
Special Considerations:
Silly, snuggly, adventurous
MEET BLUE!
This goofy gal is easy to love! Blue is a spirited, inquisitive pup who enjoys the great outdoors and the company of her favorite people. After a nice, long walk or a hike in the woods, she's content to curl up at your feet or with her head in your lap for a nice nap. She's a relatively mellow canine companion in the house, but does get the cutest (though not very graceful) zoomies when she gets the chance to cut loose off leash. If you're up for a canine companion who's the best of both worlds, stop in to meet Blue!
ENERGY LEVEL: Medium
- She'll need physical exercise and mental enrichment every single day.
DOGS: Mixed history
- Blue doesn't have any experience living with other dogs that we know of.
- On leash, she is typically very reactive toward other dogs – lunging and barking at them. The intensity of her reaction depends on the distance to the other dog, but it can be very difficult to redirect her attention in those situations. For anyone interested in bringing Blue home, we can provide guidance on managing and addressing that reactivity toward other dogs.
- Her previous owner reported that Blue had off-leash playgroups with other dogs and would run around with them at the dog park. We don't know exactly what those interactions looked like.
- We have not yet introduced her to any other dogs here at HSCC.
- We recommend slow, careful introductions to other dogs. Monitor their body language to know whether one or both dogs are uncomfortable. Keep in mind that just because a dog likes some other dogs, doesn't mean that they will like all other dogs.
CATS: Will likely be most successful in a home without cats or other small animals
- Blue doesn't have any experience living with cats that we know of. However, her previous owners have noted that she "doesn't like" cats. She has reportedly barked at and tried to chase those that she has encountered.
- If you've got small animals at home, consider ahead of time how best to introduce them and manage their interactions.
KIDS: Has lived with children
- Blue lived with young children in a previous home and reportedly did well with them.
- She can be sensitive to handling, particularly around her feet, so she may be a better fit in a home with older kids who can respect her boundaries.
- We recommend supervising interactions between kids and dogs to make sure everyone is behaving appropriately and staying safe.
SPECIAL CONSIDERATIONS:
Blue is sensitive to handling such as restrain for veterinary handling. She is particularly intolerant of her feet being touched, and has snapped at (but not bitten) people who have tried. We can provide guidance on strategies to get Blue more comfortable with handling, but adopters should be prepared to recognize when she is uncomfortable, respect her boundaries, and gradually work on making her more comfortable.
She will benefit from some basic training to help set her up for success in her new home.
- Basic training classes or a few sessions with a trainer can be a great way to get started.
- Training is a great way to build a bond with your new pup, like learning a common language.
- We recommend positive reinforcement-based training – teach Blue what you want her to do! We do not recommend e-collar or punishment-based training, as these methods often have long-term negative effects on dogs (physically as well as psychologically) and create behavioral problems.
- We are happy to provide guidance on training resources, methods, and finding a trainer.
She isn't a puppy, but it's still important for her to learn what is expected of her in her new home.
- Be consistent from day 1 – it's much easier and less confusing for the dog to loosen the boundaries later than to implement new rules.
HOUSE TRAINED: Yes
- Blue was house trained in her previous home.
- Keep in mind that a dog who is house trained in one home may still have accidents in a new environment.
CRATE TRAINED: Somewhat
- Blue was crate trained in a previous home, but doesn't have much experience being crated recently.
- If you're interested in using a crate with Blue, be prepared to start from scratch, take it slow, and make the crate a comfortable safe space for her.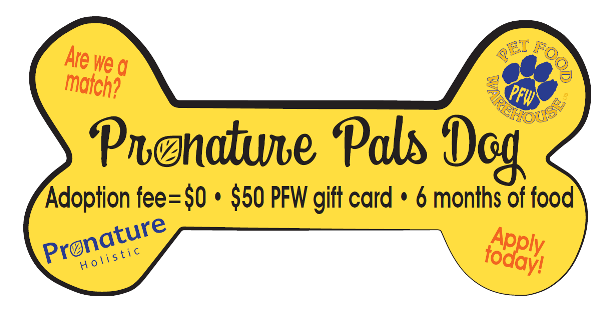 Adoption Center Hours:
**New temporary hours effective 4/25/22**
Tuesday - Friday: 1:00 - 4:00 pm
Saturday: 10:00 am - 3:00 pm
Sunday & Monday: CLOSED
Visit the Pet Adoption page for more details on our latest adoption process updates.
Happy Tails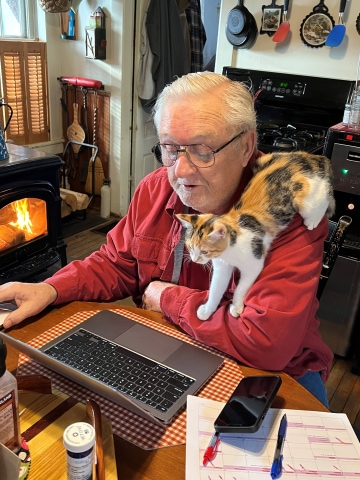 February 17, 2022
---