Bruin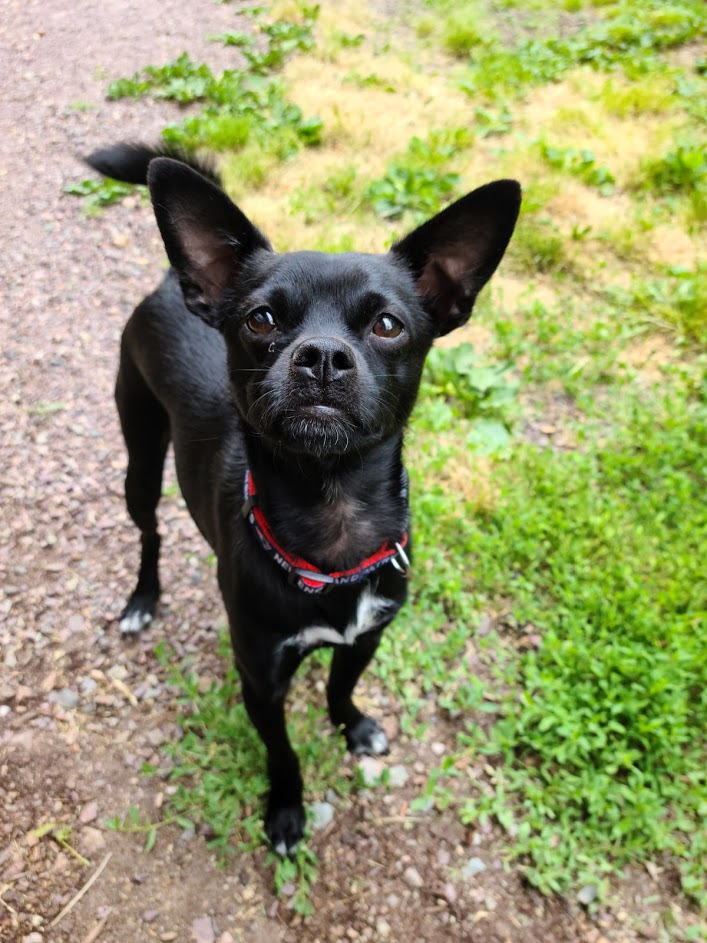 Sex: Neutered male
Breed: American Shelter Dog
Age: ~ 1 year old
Reason Here: He was brought to HSCC due to behavioral concerns in his previous home.
Arrival Date: 4/30/2021
Energy Level:
Size/Weight: 13 lbs.
Special Considerations:
Meet Bruin!
This little cutie is looking for a home where he can get comfortable with people who really "get" him. Bruin is an energetic, playful pup who loves going for walks or chasing after a tennis ball. He also really likes to snuggle with his favorite people. But he's not particularly fond of strangers, especially if they're approaching his space - he's the king, and it's his castle! Bruin would prefer to stay socially distanced until he knows you, though you can start to win him over with some extra tasty treats. One you're friends, Bruin will want to stick by your side and do whatever you're doing. He's a great office companion and walking buddy, and has plenty of energy for hiking or jogging, but would prefer not to be left home alone (the king needs his courtiers, after all).
Bruin prefers peace, quiet, and space to do his own thing when he wants it; he's not a big fan of loud parties or nosy houseguests. And no kids, please and thank you; they're a little too unpredictable. But if you've got a mellow home and space for a dog to curl up on the couch next to you, he has a whole lot of love to give.
Bruin's new family will need to be prepared to manage his environment and work on some behavior modification with him, but we will be happy to provide guidance on how best to set him up for success!
Bruin's history with....
Dogs: He has lived with other dogs and has done well with them.
Cats: He has no known experience with cats or other small animals.
Children: He has lived with children, but is now looking for an adults-only home.
Adoption Center Hours:
Tuesday - Friday 1:00 - 6:00 pm
Saturday: 10:00 am - 4:00 pm
Sunday & Monday: CLOSED
Visit the Pet Adoption page for more details on our latest adoption process updates.
Happy Tails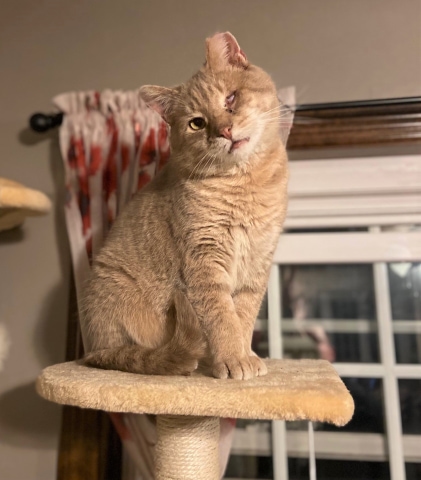 June 9, 2021
---