Charlie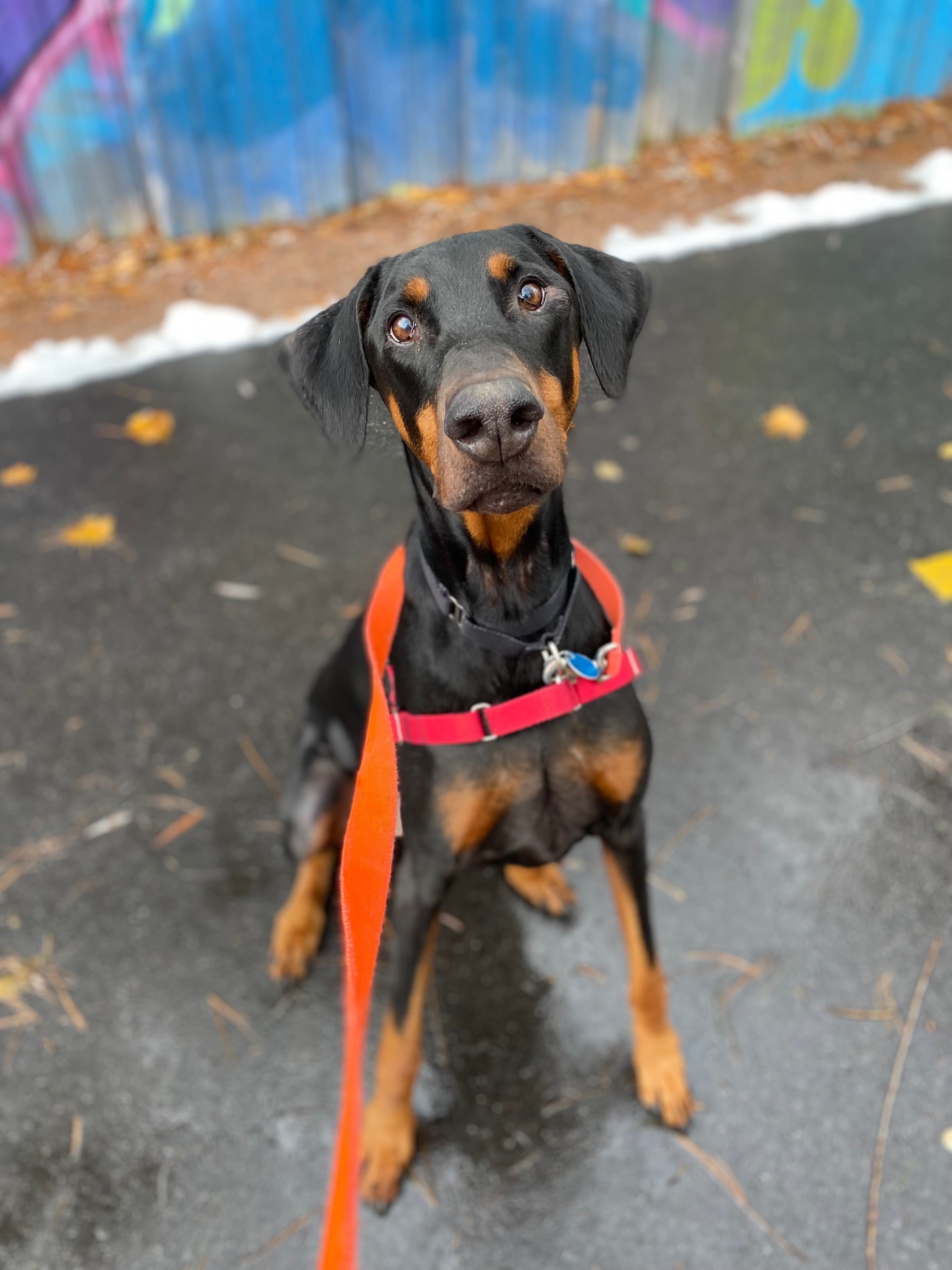 Sex: Neutered male
Dogs:
Cats:
Kids:
House Trained:
Crate Trained:
Breed: Doberman Pinscher
Age: ~ 8 years old
Reason Here: He was brought to HSCC because he was not a good fit in his previous home.
Arrival Date: 2/16/2022
Energy Level:
Size/Weight: 93 lbs.
Special Considerations:
MEET CHARLIE!
Tall, dark, and handsome, that's Charlie! He's a distinguished senior gentleman looking for a new home to call his own. Charlie may come across as super serious, but once you get to know him you see that he's got a silly, playful side, too! Squeaky toys are his favorite, and will keep him occupied for hours. He's also a big fan of snacks, naps, and exploring the great outdoors. He prefers the company of people he knows and trusts so if you've got a quiet home with room for an extra large canine companion, he'd love to meet you!
ENERGY LEVEL: Medium
- He'll need daily exercise and mental enrichment. He's a food-motivated guy, so food puzzles and treat-dispensing toys will be great for him!
DOGS: Has lived with another dog but likely needs to be the only dog in his new home
- Charlie lived with another dog, a smaller senior female, in his original home and the two dogs got along well.
- His previous owners reported that he was sometimes reactive toward other dogs and would lunge and bark at those he saw outside.
- He has done well co-existing around some other mellow dogs here at HSCC, but will lunge and bark at others. He doesn't show any interest in interacting with other dogs and will correct those that approach him directly.
- In more stressful situations, like a crowded park or vet clinic waiting room, his tends to be more reactive toward other dogs, lunging and barking at them. The closer he is to the trigger, the more difficult it is to redirect his attention away from it.
- Charlie is a big guy, with a big bark. His new family will need to be comfortable managing his environment and his behavior around other dogs. We'll talk more about dog reactivity, what it looks like, and how to manage is during adoption counseling.
- Slow introductions to other dogs are always recommended. Keep in mind that just because a dog has done well with some or most other dogs, doesn't mean they will like all dogs (just like people!).
CATS: Has lived with a cat but may be more successful in a home without feline family members
- Charlie lived with a cat in his original home. He tended to chase the cat, though he never injured it.
- If you've got small animals at home, consider ahead of time how best to introduce them and manage their interactions.
KIDS: Has lived with children
- Charlie lived with children in his original home. His owner noted that he generally did well with the kids and liked to run around with them, but that he wasn't always aware of his size and may be a better fit with older kids.
- We recommend supervising interactions between kids and dogs to make sure everyone is behaving appropriately and staying safe.
SPECIAL CONSIDERATIONS:
He has shown some stranger danger in his previous home and here at HSCC – he'll be more successful in a relatively quiet home without a lot of people coming and going.
- Stranger danger means fearful behavior such as avoidance, cowering, hiding, and/or reactive behavior such as barking, growling, or snapping at strangers.
- The threshold for response and the nature and severity of the response vary depending on the dog.
- Charlie has shown discomfort (stiff body, lip licking) in the presence of strangers and may bark at people who approach him.
- His previous owner reported that he would bark at people who came to the door but got more comfortable with them once he had a chance to sniff and investigate them.
He isn't a puppy, but it's still important for him to learn what is expected of him in his new home. Basic training classes or a few sessions with a trainer can be a great way to get started.
- Be consistent from day 1 – it's much easier and less confusing for the dog to loosen the boundaries later than to implement new rules.
- Training is a great way to build a bond with your new pup, like learning a common language.
- Learning new skills is also a great way for nervous dogs to build confidence!
- We recommend positive reinforcement-based training – teach Charlie what you want him to do! We do not recommend e-collar or punishment-based training, as these methods often have long-term negative effects on dogs (physically as well as psychologically) and create behavioral problems.
- We are happy to provide guidance on training resources, methods, and finding a trainer.
HOUSE TRAINED: Yes
- Charlie was house trained in his previous home.
- Keep in mind that a dog who is house trained in one home may still have accidents in a new environment.
CRATE TRAINED: Yes
- Charlie was crate trained in his original home. If you're interested in using a crate with Charlie, be prepared to take it slow and make the crate a comfortable safe space for him.
- Keep in mind that Charlie will need an extra extra large crate!
Adoption Center Hours:
**New temporary hours effective 4/25/22**
Tuesday - Friday: 1:00 - 4:00 pm
Saturday: 10:00 am - 3:00 pm
Sunday & Monday: CLOSED
Visit the Pet Adoption page for more details on our latest adoption process updates.
Happy Tails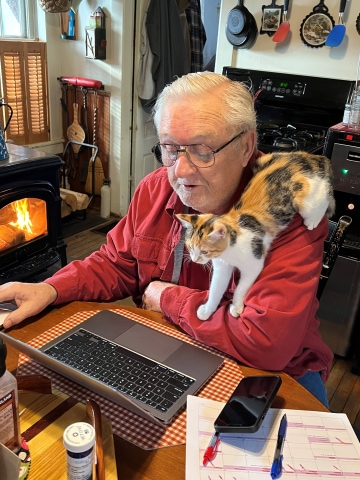 February 17, 2022
---