He brings so much joy to our little family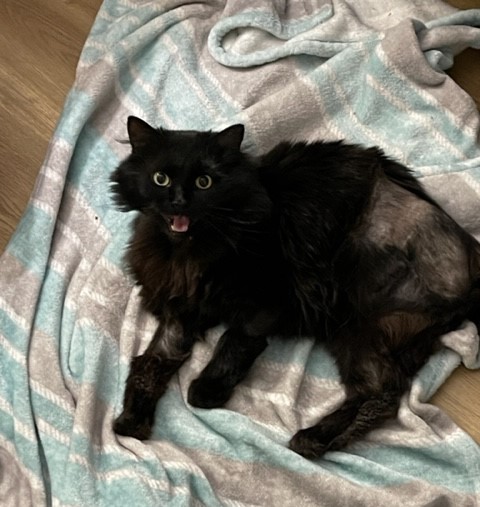 Sex:
Dogs:
Cats:
Kids:
House Trained:
Crate Trained:
Breed:
Age:
Reason Here:
Arrival Date:
Energy Level:
Size/Weight:
Special Considerations:
We had the great fortune to bring home Mr. Darcy, re-christened as "Yardstick" and we love him so much! He entered our home as a skittish, partially naked ball of fluff, and he has blossomed into a cuddly, talkative, man with a big personality and all of his hair grown back! His favorite activities include eating, sleeping, shedding hair all over the house, gently slapping us when he gets feisty, and playing with his catnip toys. When we adopted him, he had recently had his back left leg amputated and he tested positive for both FIV and feline leukemia. One vet visit later, he is no longer testing positive for leukemia! We're thrilled as this means he is a healthy cat and it also means he could have a kitty sibling in the future! He brings so much joy to our little family and we couldn't imagine our lives without him!
Adoption Hours:
Tuesday-Friday: 1PM - 5PM
Saturday: 10AM - 4PM
Sunday & Monday: CLOSED
Happy Tails