His favorite thing is to snuggle up with his family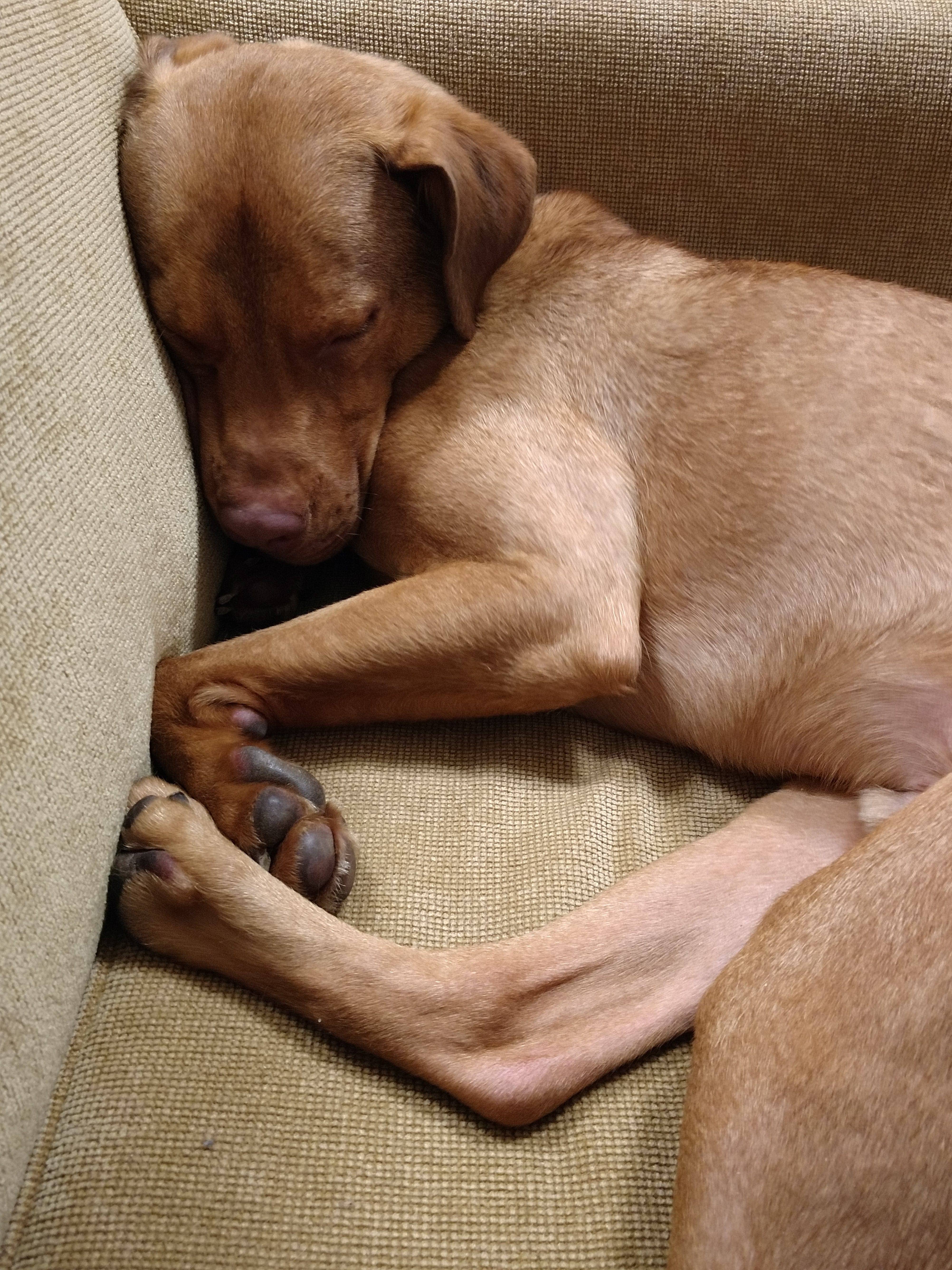 Sex:
Dogs:
Cats:
Kids:
House Trained:
Crate Trained:
Breed:
Age:
Reason Here:
Arrival Date:
Energy Level:
Size/Weight:
Special Considerations:
Hello Friends,

Thunder has been with us for a week and a half so far. We met with Lucy Weaver and she thinks his training is progressing well. He loves taking walks and playing with his toys but his favorite thing is to snuggle up with his family or new friends (he loved meeting my brother and sister). His weight has gone up and we are happy to say he is 56 pounds. Thank you again for introducing us to Thunder!
Update from January 2018!
My partner and I recently adopted Thunder from you and he is doing great. We are happy to say that he has comfortably made it up to 60 pounds and has less dietary sensitivities as he has put on weight. We did a super slow swap from the ID you had him on over to Zignature Lamb dry food. We heard great things from Pet Food Warehouse about it for dogs with sensitive stomachs. His coloring has become much darker and he loves squeaky toys and food puzzles. We cannot thank you enough for bringing such an amazing family member to us.
Adoption Center Hours:
Tuesday - Friday: 1:00pm – 6:00pm
Saturday: 10:00am - 4:00pm
Sunday & Monday: CLOSED
Happy Tails