Maggie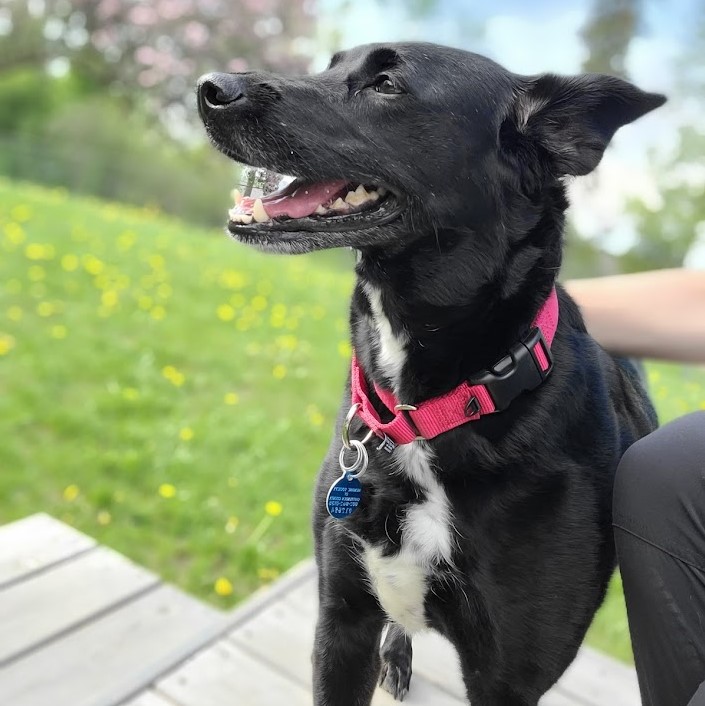 Sex: Spayed female
Dogs:
Cats:
Kids:
House Trained:
Crate Trained:
Breed: American Shelter Dog
Age: ~ 6 years old
Reason Here: She was brought to HSCC when she was no longer allowed in her owner's housing.
Arrival Date: 5/11/2022
Energy Level:
Size/Weight: 49 lbs.
Special Considerations:
MEET MAGGIE!
Maggie is a sweet, sensitive girl who's easy to love. She tends to greet most people with a tail wag and a gentle sniff and will lean into all the pets you're willing to give. Maggie enjoys the simple things in life - her ideal day might consist of a walk around the neighborhood, sunbathing on the porch, and cuddles on the couch while you watch Netflix. She's not opposed to bigger adventures, either, and might enjoy the occasional hike or visit to the lake but is content with a relatively low-key life. If you're looking for an easy-going, affectionate canine companion, Maggie would love to meet you!
ENERGY LEVEL: Medium
- She'll enjoy some activity and mental enrichment every day, but doesn't need hours of physical exercise daily.
DOGS: Has lived with other dogs
- Maggie has some experience living with other dogs who were introduced to her as puppies. She reportedly got along great with those dogs.
- Her previous owner noted that she may be reactive toward other dogs and uncomfortable when meeting them on leash. She may bark or lunge at those she sees out on a walk, but can generally be redirected with gentle encouragement.
- She has reportedly played well with other dogs off leash in the past.
- Here at HSCC, she hasn't shown much interest in interacting with other dogs and seems to prefer the company of people instead.
- We recommend slow, careful introductions to other dogs. Monitor their body language to know whether one or both dogs are uncomfortable. Keep in mind that just because a dog likes some other dogs, doesn't mean that they will like all other dogs.
CATS: Has lived with cats
- Maggie lived with cats in her previous home and did well with them.
- Her owner noted that she may try to chase cats and other small animals that she sees outside.
- If you've got small animals at home, consider ahead of time how best to introduce them and manage their interactions.
KIDS: Has lived with kids
- Maggie's previous owner described her as gentle and cuddly with the kids at home.
- She may be apprehensive about unknown children when out on walks, so we'd recommend slow introductions with lots of positive reinforcement.
- We recommend supervising interactions between kids and dogs to make sure everyone is behaving appropriately and staying safe.
SPECIAL CONSIDERATIONS:
Maggie is currently on a prescription diet, which she will need for the rest of her life unless otherwise recommended by a veterinarian.
She will benefit from some basic training to help set her up for success in her new home.
- Basic training classes or a few sessions with a trainer can be a great way to get started.
- Training is a great way to build a bond with your new pup, like learning a common language.
- We recommend positive reinforcement-based training – teach Maggie what you want her to do! We do not recommend e-collar or punishment-based training, as these methods often have long-term negative effects on dogs (physically as well as psychologically) and create behavioral problems.
- We are happy to provide guidance on training resources, methods, and finding a trainer.
She isn't a puppy, but it's still important for her to learn what is expected of her in her new home.
- Be consistent from day 1 – it's much easier and less confusing for the dog to loosen the boundaries later than to implement new rules.
HOUSE TRAINED: Yes, but will likely need frequent potty breaks for the near future
- After coming into our care, Maggie was found to have bladder stones. They have been surgically removed, but she will likely need more frequent potty breaks while she is recovering.
- Keep in mind that a dog who is house trained in one home may still have accidents in a new environment.
CRATE TRAINED: Unknown
- We don't know whether she has ever been crate trained. In her previous home, she was left with run of the house and did not get into things.
- If you're interested in using a crate with Maggie, be prepared to start from scratch, take it slow, and make the crate a comfortable safe space for her.
Adoption Center Hours:
**New temporary hours effective 4/25/22**
Tuesday - Friday: 1:00 - 4:00 pm
Saturday: 10:00 am - 3:00 pm
Sunday & Monday: CLOSED
Visit the Pet Adoption page for more details on our latest adoption process updates.
Happy Tails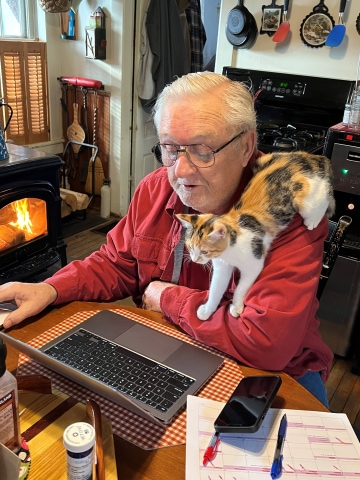 February 17, 2022
---