Please thank all the folks who've blessed us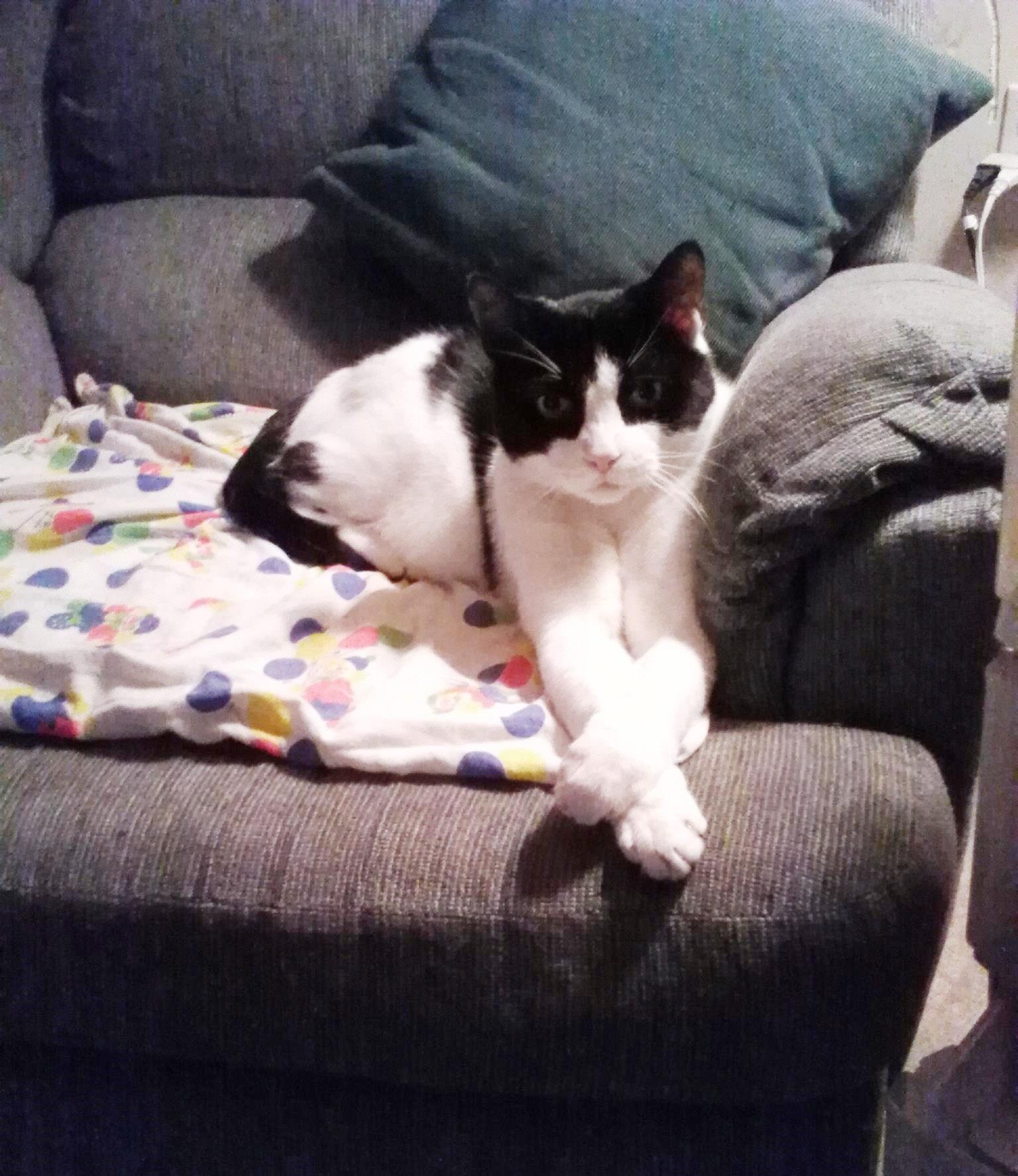 Sex:
Dogs:
Cats:
Kids:
House Trained:
Crate Trained:
Breed:
Age:
Reason Here:
Arrival Date:
Energy Level:
Size/Weight:
Special Considerations:
Sammy was at HSCC patiently waiting for his new home for over 8 months. He was a handsome cat and would tell you his life story, if you took the time to listen. Sammy quickly became a staff and volunteer favorite and after 8 months of little to no interest, our amazing volunteers pooled together a fund for Sammy and his new family. They donated their own money to help pay for his prescription diet for some time to come. Sammy is doing well and is certainly loved very much! Enjoy this update:
Sammy has made himself at home here in my apartment. At first, he was very scared and offish, but now he lets me pet him, pick him up, give him kisses AND he even sleeps on my bed and sits in my lap sometimes! ☺ We've been together for 9 months now and I sure love him. He's also gotten brave enough to venture out into the hallway a bit! He doesn't like to sit on the windowsill, though. He has what I call his 'crazy 5 minutes' at least once a day, or night, where he goes tearing through the apartment! He is very meticulous about keeping himself clean. When I get home from work, he flops on his side and I pet him and scratch him and give him a hug! Then he bugs me for his supper, which I give him! Please thank all the folks who've blessed us with $ and food, we are very grateful! ☺
Adoption Center Hours:
**New temporary hours effective 4/25/22**
Tuesday - Friday: 1:00 - 4:00 pm
Saturday: 10:00 am - 3:00 pm
Sunday & Monday: CLOSED
Visit the Pet Adoption page for more details on our latest adoption process updates.
Happy Tails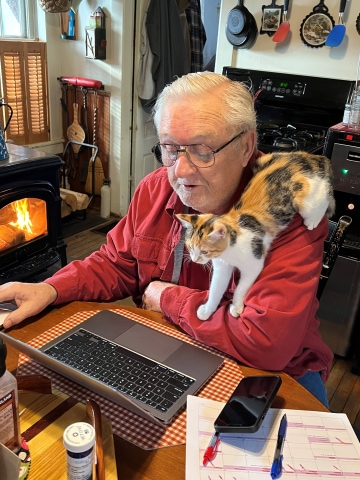 February 17, 2022
---