Remington - AMJ Pet!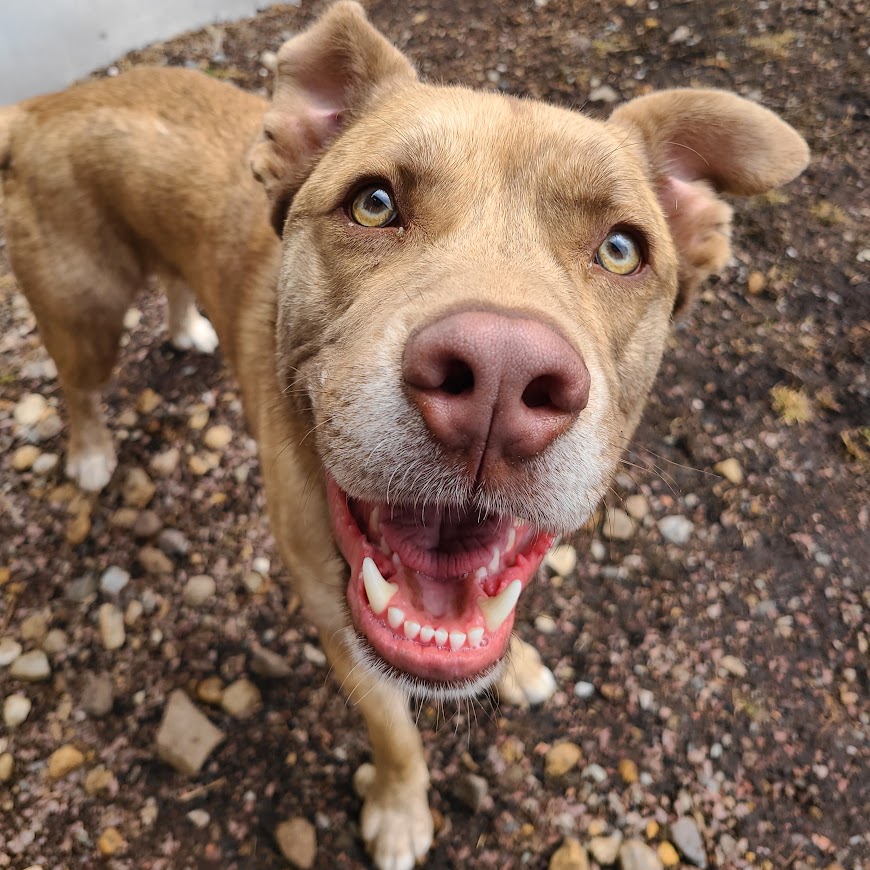 Sex: Neutered male
Dogs:
Cats:
Kids:
House Trained:
Crate Trained:
Breed: American Shelter Dog
Age: ~ 2 years old
Reason Here: He was brought to HSCC due to some behavioral concerns in his previous home.
Arrival Date: 2/3/2022
Energy Level:
Size/Weight: 61 lbs.
Special Considerations:
MEET REMINGTON!
This handsome guy, with his piercing eyes and extra cute ears, is looking for a home where he'll get to enjoy lots of adventures as well as cuddles. Remington needs a family that's open to working with him to overcome some of his challenges, and he has so much love to give in return. He has already had several homes and will need time to acclimate to a new environment, with new people in his life. Remington (or Remy, as he's affectionately known around HSCC) has made great progress, getting more comfortable meeting new friends, but still needs support to gain confidence and be his very best self. He enjoys car rides, walks, and bouncing around in the snow, and he's happy to curl up close if you don't mind a 60 lbs. lap dog. If you're looking for a loving and loyal canine companion and are open to working through some challenges with them, Remy could be the guy for you.
ENERGY LEVEL: Medium/high
- He'll need daily exercise and mental enrichment. He's a smart guy who will benefit from games and puzzles, and he enjoys exploring outdoors.
DOGS: Has lived with another dog; generally does well with others
- Remington lived with another dog, an older female, in one of his previous homes. The dogs generally got along, but he was "pushy" when wanting to play and sometimes took treats or toys away from her.
- He has generally gotten along well with dogs in other settings. Here at HSCC, he has done well in off-leash playgroups with several other dogs.
- He's a high-energy, rough-and-tumble player, which not all dogs will appreciate.
- Slow introductions to other dogs are always recommended. Keep in mind that just because a dog has done well with some or most other dogs, doesn't mean they will like all dogs (just like people!).
CATS: Needs a home without small animals
- He doesn't have any experience living with cats, but has chased those he has encountered outside.
- In one of his previous homes, he broke through gates to attack a resident bunny.
- For everyone's safety, we recommend a home without any small animals.
KIDS: Has lived with children but likely needs a home with older kids and adults
- Remington has lived with kids, including a 6 year old and a teenager.
- While he generally did well with them, he'll likely be a better fit with adults or older kids who can read his body language and give him space when he needs it.
- We recommend supervising interactions between kids and dogs to make sure everyone is behaving appropriately and staying safe.
SPECIAL CONSIDERATIONS:
Remington is a really awesome dog in a lot of ways, but he does have some behavioral complexities to be aware of. His new family will need to be comfortable and willing to work with him to set him up for success. Of course, we are happy to help with this!
- In the past, Remington has displayed some stranger danger, meaning fearful behavior such as avoidance, cowering, hiding, and/or reactive behavior such as barking, growling, or snapping at strangers.
- He has made a lot of progress and gained confidence in meeting new people, but his new family should still take it slow and avoid pushing him past his threshold.
- He has also shown some resource guarding, meaning behaviors like growling or snapping to increase the distance of a perceived threat when in possession of a resource.
- For Remington, this has primarily centered on the person he feels closest to. In his most recent home, he would growl at people who approached his primary caretaker.
- He hasn't snapped or bitten a person in this context. It will be important for his new family to be able to read his body language in order to avoid escalating any situations in which he feels uncomfortable. We can help provide guidance on training and management strategies to set Remington and his caretakers up for success.
He isn't a puppy, but it's still important for him to learn what is expected of him in his new home. Basic training classes or a few sessions with a trainer can be a great way to get started.
- Be consistent from day 1 – it's much easier and less confusing for the dog to loosen the boundaries later than to implement new rules.
- Training is a great way to build a bond with your new pup, like learning a common language.
- Learning new skills is also a great way for nervous dogs to build confidence!
- We recommend positive reinforcement-based training – teach Remington what you want him to do! We do not recommend e-collar or punishment-based training, as these methods often have long-term negative effects on dogs (physically as well as psychologically) and create behavioral problems.
- We are happy to provide guidance on training resources, methods, and finding a trainer.
- To help him and his new family get off to a great start together, Remington's adoption comes with sessions with our training partners.
HOUSE TRAINED: Yes
- Remington was house trained in his previous home.
- Keep in mind that a dog who is house trained in one home may still have accidents in a new environment.
CRATE TRAINED: No
- When crated in a previous home, he would break out of the crate.
- If you're interested in crate training Remington, be prepared to start from the beginning, take it slow, and make the crate a comfortable safe space for him.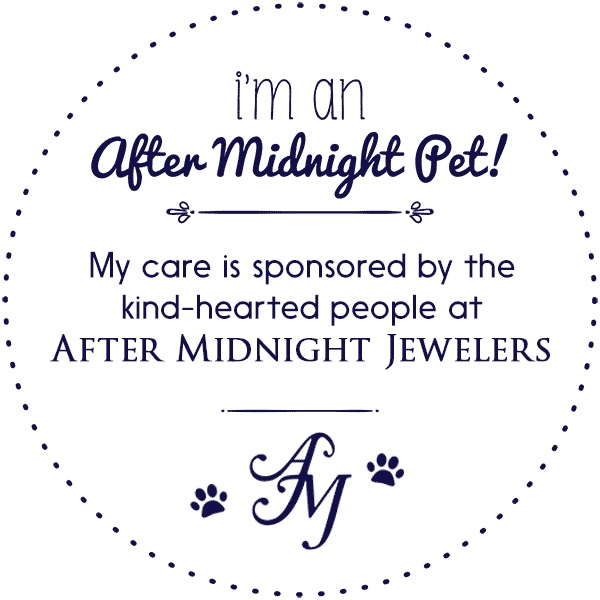 Adoption Center Hours:
**New temporary hours effective 4/25/22**
Tuesday - Friday: 1:00 - 4:00 pm
Saturday: 10:00 am - 3:00 pm
Sunday & Monday: CLOSED
Visit the Pet Adoption page for more details on our latest adoption process updates.
Happy Tails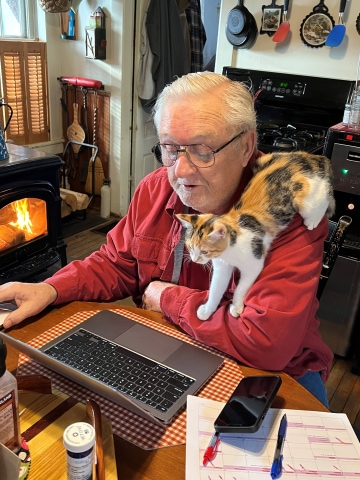 February 17, 2022
---