Ringo and Paul
Sex: Males
Breed: Domestic rabbits
Age: ~ 2 months old
Reason Here: They were brought to HSCC due to an unexpected litter in the home.
Arrival Date: 12/2/2021
Energy Level:
Size/Weight:
Special Considerations: Ringo and Paul are available for Foster-To-Adopt
Ladies and gentlemen, it's the Beatles! Well, half of them anyway--meet Ringo and Paul, two handsome bunny brothers looking for their new fan club. These sweet, soft friends are mellow and love to flop around and munch on greens. Are you looking to add a few well-mannered rock stars to your roster? Come meet Ringo and Paul at HSCC today!
*Ringo and Paul are available for FTA (Foster-To-Adopt) until their neuter surgery on January 25th.
Adoption Center Hours:
Tuesday - Friday 1:00 - 5:00 pm
Saturday: 10:00 am - 4:00 pm
Sunday & Monday: CLOSED
Visit the Pet Adoption page for more details on our latest adoption process updates.
Happy Tails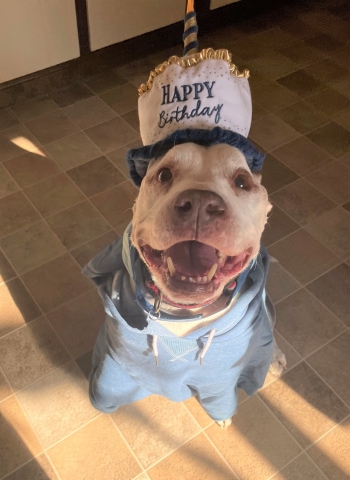 December 28, 2021
---