Tequilla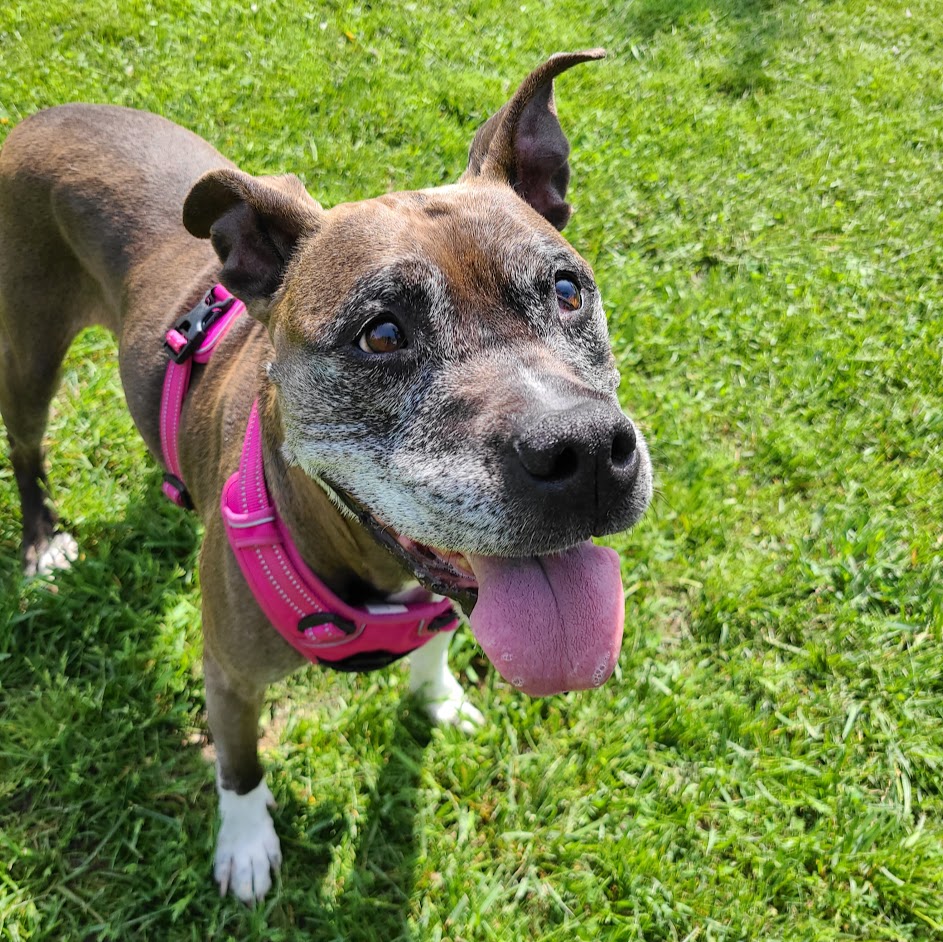 Sex: Spayed female
Dogs:
Cats:
Kids:
House Trained:
Crate Trained:
Breed: American Shelter Dog
Age: ~ 15 years old
Reason Here: She came to HSCC when her owner could no longer care for her.
Arrival Date: 4/26/2022
Energy Level:
Size/Weight: 52 lbs.
Special Considerations:
Loving, cuddly, irresistable puppy dog eyes
MEET TEQUILLA!
She may be a super senior, but she's still got some pep in her step and lots of love to give. Tequilla enjoys basking in the sun, lounging in her bed (the more fluffy blankets the better for this princess!), and gobbling up all the snacks she can get her paws on. She also loves cuddling up next to her people and will lean in for all the pets you're willing to give. We don't know a lot about her past, but we're hoping she'll be just as spoiled as she deserves to be during her golden years. If you've got room in your life and in your heart for a frosty-faced pup, come meet Tequilla and see if she's the gal for you!
ENERGY LEVEL: Medium/low
- She doesn't need a whole lot of physical exercise but will enjoy plenty of mental enrichment. Food puzzles are a great activity for her!
DOGS: Has lived with another dog but needs to be the only dog in her new home
- Tequilla spent at least some time living with another dog in her previous home.
- Here at HSCC and reportedly in her previous home, too, she has been very reactive toward other dogs – lunging and barking at those that she sees. Due to her medical condition (more on that below), this type of exertion isn't safe for her and we recommend social distancing from other dogs to the extent possible.
CATS: No known experience, likely needs a home without cats
- Tequilla doesn't have any experience with cats that we know of, but based on her response to dogs we recommend a home without cats, for everyone's safety.
KIDS: No known experience
- Tequilla doesn't have any experience with kids that we know of.
- We haven't seen any behaviors like resource guarding or handling sensitivity that would be particularly concerning with children around.
- We recommend supervising interactions between kids and dogs to make sure everyone is behaving appropriately and staying safe.
SPECIAL CONSIDERATIONS:
We don't have a lot of information about Tequilla's past. She has been a loving, friendly dog since her arrival here at HSCC, but her new family will need to be comfortable getting to know her and learning about her quirks and needs.
Tequilla has been diagnosed with laryngeal paralysis, and likely also polyneuropathy (these two conditions are related and usually occur together in geriatric dogs). Laryngeal paralysis is a condition where the larynx muscles weaken, which causes difficulty with deep breathing. As a result, Tequilla needs to avoid strenuous activity and high-stress situations.
- She also needs to wear a harness rather than a collar, to avoid putting any pressure on her neck.
She isn't a puppy, but it's still important for her to learn what is expected of her in her new home.
- Be consistent from day 1 – it's much easier and less confusing for the dog to loosen the boundaries later than to implement new rules.
She rides well in the car!
HOUSE TRAINED: Yes
- We don't know whether Tequilla was house trained in her previous home, but she keeps her kennel very neat here at HSCC so we suspect that she was.
- Keep in mind that a dog who is house trained in one home may still have accidents in a new environment.
CRATE TRAINED: Unknown
- We don't know whether she has been crate trained.
- If you're interested in using a crate with Tequilla, be prepared to start from scratch, take it slow, and make the crate a comfortable safe space for her.
Adoption Center Hours:
**New temporary hours effective 4/25/22**
Tuesday - Friday: 1:00 - 4:00 pm
Saturday: 10:00 am - 3:00 pm
Sunday & Monday: CLOSED
Visit the Pet Adoption page for more details on our latest adoption process updates.
Happy Tails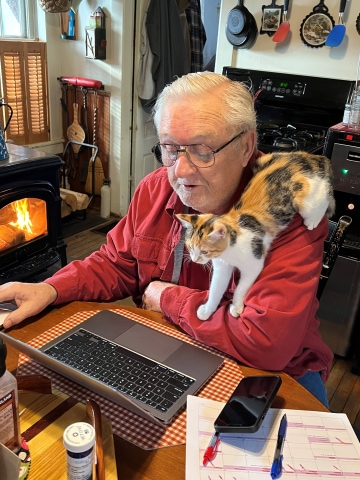 February 17, 2022
---