The Joy & Love She Brought to Us Will Not Be Forgotten
Sex:
Dogs:
Cats:
Kids:
House Trained:
Crate Trained:
Breed:
Age:
Reason Here:
Arrival Date:
Energy Level:
Size/Weight:
Special Considerations:
We've lost track on what year exactly we got her. It was when I was either in 4th or 5th grade (I'm 23 now). I had been begging my parents to let me get a pet for years and finally for Christmas they gave in. My siblings and I would do a scavenger hunt for our biggest gift and my hunt led me to the Humane Society to pick out a new addition to the family. We walked around looking at all of the different cat rooms, but ultimately decided on the room that held the overweight cats. My mom went in and Summer came right up to her looking for pets (and probably some treats, knowing her). Summer was a great addition to the family and lived out her years finding the warmest spots in the house (either in front of the fire or in the sun), exploring the backyard, and meowing when anyone opened the fridge. She was so loved by our whole family and we didn't even realize how much she truly meant to us. This morning, we had to say goodbye to the sweet, loving kitty as she was battling old age and an unknown illness. The joy and love she brought to us, especially during quarantine in the last year of her life, will not be forgotten. We are so happy to have chosen her and given her the life she deserved. Thank you for all you do for the community of animal lovers.
Adoption Center Hours:
**New temporary hours effective 4/25/22**
Tuesday - Friday: 1:00 - 4:00 pm
Saturday: 10:00 am - 3:00 pm
Sunday & Monday: CLOSED
Visit the Pet Adoption page for more details on our latest adoption process updates.
Happy Tails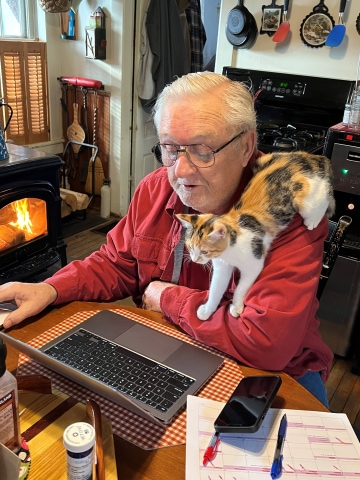 February 17, 2022
---